I think this malmaison serp deserves some QDF (query deserves freshness) to mix it up a little lol.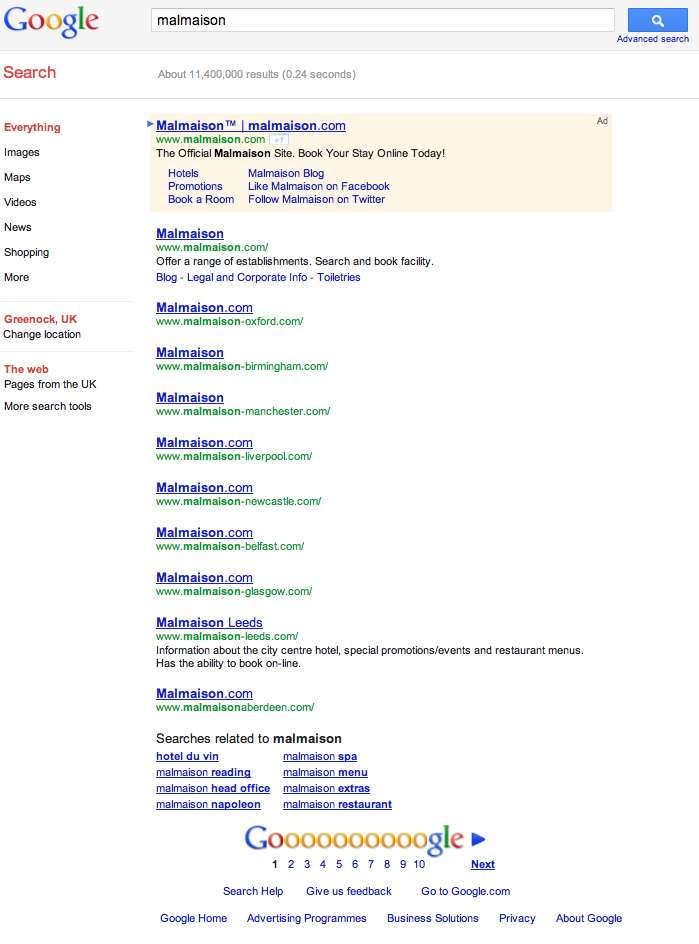 Actually – it would be funny – but try this tactic – essentially minisites tailored to a geographic region – with a site that's NOT a big brand and see what happens!
In fact – I will show you!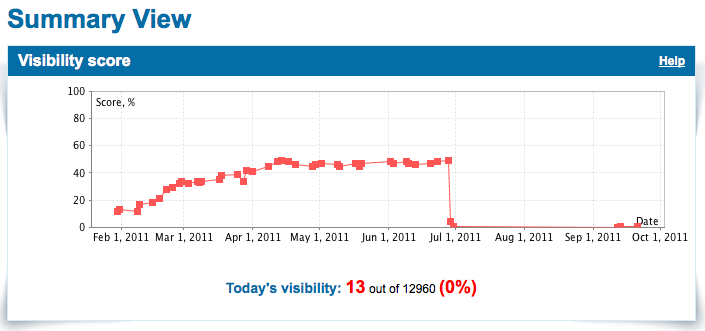 Yup! YOURS may well be classed as a DOORWAY PAGE in 2011 – even if you have no external links ;)
Companies worth over £300 million can breathe a sigh of relief apparently….. well, according to this SERP. It will be interesting to see how this develops…
I don't usually talk about other companies but this is a SERP that might be worth watching…. it's just so – out there! :)