You need more traffic from Google. We optimise websites to get more traffic (and sales) from Google organic listings. We do SEO for businesses and for ourselves. You can see here if you are looking to hire an SEO company for a fixed monthly cost.
We use legitimate, technical and content-focused SEO practices to rank sites, including our own, and we hold our own amongst the best UK SEO companies, as the following unpaid, 100% independent review uncovered: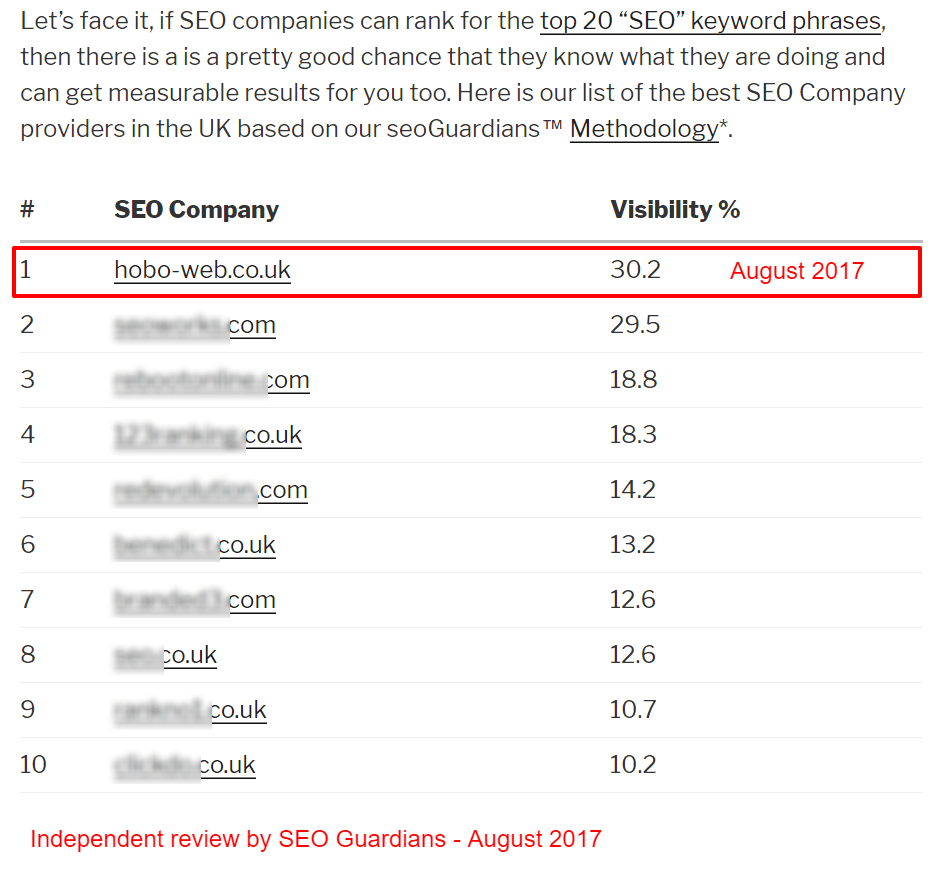 A search engine optimisation company with offices in Greenock, near Glasgow in Scotland, we have provided professional SEO services to all sizes of businesses in the UK, the US and from all around the world since this website was launched in 2006.
My team has a lot experience in helping businesses recover from Google penalties, and can provide clear direction for your in-house team on how to optimise your site for Google in 2018 and beyond. If you do not have in-house support and are looking for more than consultation and direction, we also provide content and website optimisation services upon a forensic review of your website and online marketing to date.
You can buy this detailed review on your site, here. You can also see an example SEO audit report online.
We optimise websites to work better on all modern English Language search engines like Google.com, Google.co.uk, Google.com.au and Google.ca.
To hire us to provide search engine marketing services, you can also contact us here.
We work with most modern cms systems from bespoke systems to WordPress and Magento e-commerce stores.
Services: