I've been seeing this more and more over here in the UK the last week or so – and I wonder if it could be a glimpse of the not two distant future.
I tried a few random searches – this serps for 'office cleaning services' was interesting.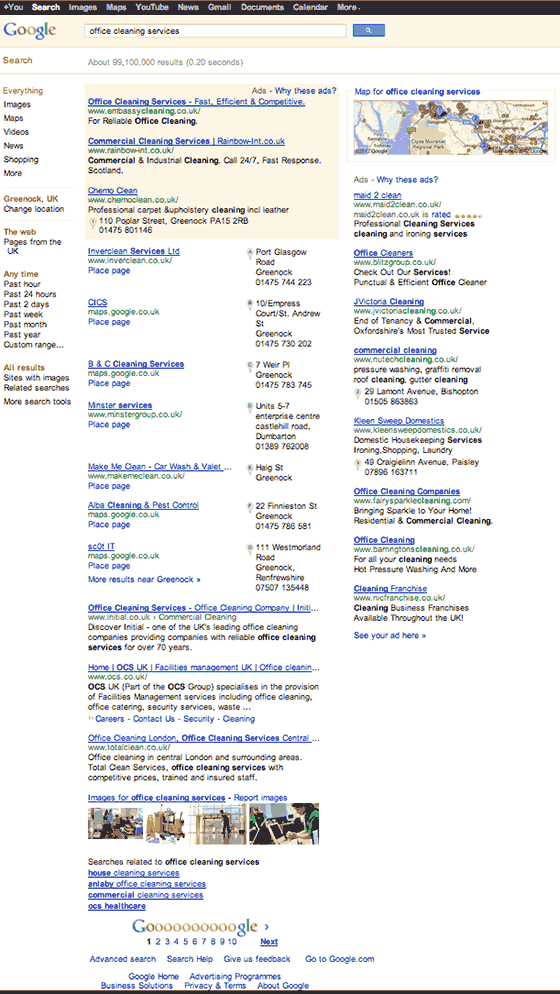 The other day when I was presented with a screen-shot like this, the next 10 PAGES of organic results were all, 100% local Google Places info.
That's 3 organic results in the top 100 results in Google.
Chances Are, You Are Clicking on Google
On this search results page (above) there is:
about 100 links to Google itself (not including the links that bring up the preview!)
11 sponsored ads
3 links direct to business website from Local Places info
7 links that lead you to an organic listing
Ultimately – 3 traditional, natural, or organic, search results. Lordy.
Peek
Under all that local 'layer' – there is actually a decent set of results, as soon as you hide your real location from Google.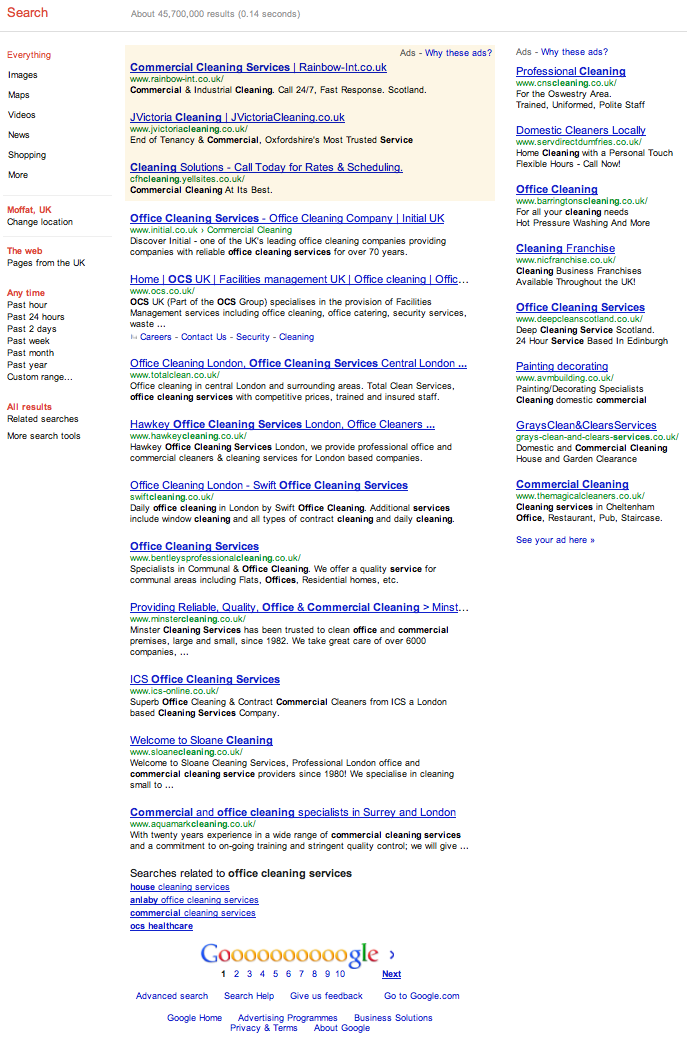 As a search marketer, I know what I prefer. Perhaps my seo glasses are obscuring my user vision.
Time To Bing?
The second result is very similar to Bing's results (ironically even without all the ad clutter!) and honestly makes me question why I am not using Bing these days, especially as I often find this local layer annoying.
They seem to have innovated enough to get to a virtual  clone of the Google I loved (and can access if I hide my location from Google) and by and large – the results are very similar: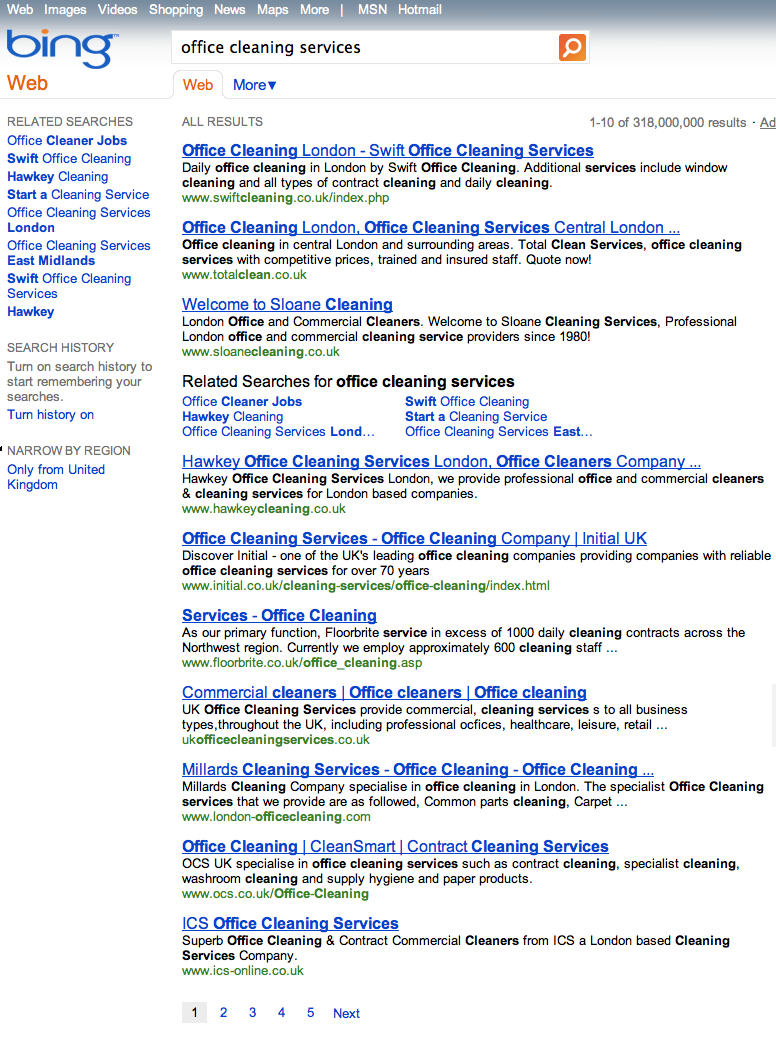 One day Google users might wake up and ask WTF has the interwebz gone, if this localisation of the web to push up Adwords dollars continues.
For the first time in a long time, I find myself questioning which search engine I should be using to give me access to the 'web'.
Anyway – 3 organic listings in Google is not much to aim for if it does transpire to be the future serps.
3 organic listings would be a lot easier for Google to police, as well.
Something like – [If] top 3 [change] with position 10 [jump] then [algo check or manual check – especially on top transactional results] and if spammy or affiliate…. torch. :)
[Comments Off – Some technical issues going on we can't address right now]