A common challenge for lots of e-commerce and classified sites.
Q: Should you 301 redirect old, irrelevant product pages that are no longer relevant to your site, to existing category or sub-category pages on your site?
A: Maybe not, according to John Mueller of Google in a recent video – at least when it comes to classified listings (although advice is offered on e-commerce sites, too)
"Working on a very large classified website listings with millions of listings that expire every month. What are the best practices for indexation?"
John's response about using EXPIRATION dates for content (that might even still, produce soft 404s at the content level) is not what I am interested in; it is advice on managing expired pages:
301 redirecting to a category, for example, is something we would probably pick up as a soft 404
Q: What about listings, or pages, with "lots of backlinks" from other sites?
If you have an equivalent page that replaces the old one, then redirect to that, apparently.
404 pages are the best practice when you have no exact equivalent content on the site, even when you have backlinks to the URLs in question!
Some Redirects May Be Treated As Soft 404s.
Can it be surmised that Google might label certain 301 redirects (that DO NOT redirect to VERY EQUIVALENT CONTENT) as SOFT 404 and so devalue all signals associated with them? Will this be the same for e-commerce sites?
What Are Soft 404 Pages?
From my experience, not all soft 404 are created with enough volume to be a problem on most sites, but some auto-generated pages on some sites can produce soft 404 at a content level that with enough number that can cause indexation challenges.
"Returning a code other than 404 or 410 for a non-existent page (or redirecting users to another page, such as the homepage, instead of returning a 404) can be problematic. Firstly, it tells search engines that there's a real page at that URL. As a result, that URL may be crawled and its content indexed. Because of the time Googlebot spends on non-existent pages, your unique URLs may not be discovered as quickly or visited as frequently and your site's crawl coverage may be impacted (also, you probably don't want your site to rank well for the search query" GOOGLE
Redirect To Equivalent Content
The message is out of date content can be a 'bad user experience' (it will depend on the query, of course) and ONLY REDIRECT content to EQUIVALENT CONTENT – ESPECIALLY if you have backlinks pointing to these pages and you want them to count.
OPINION: Should You Adhere to this Advice From Google?
I think you should lean towards what Google says, where possible.
Experienced SEOs redirect pages, of course, to conserve traffic, 'link equity' and 'domain trust' (which is useful metaphorically speaking, but is a metric we are told Google doesn't have, although they DO understand something about the quality, trust, expertise and online business authority they can expect from a domain).
Maybe this 'something' is kind of a quality score (maybe just a big logarithmic number) they have for your domain (after Google algorithms and spam fighters have looked for anything that they should demote you for*). Perhaps your score 'votes' for where your content ranks in Google and is then exposed to proxies for user satisfaction like pogo sticking and the long click that impact this quality score to determine rankings for set periods. Entity optimisation and query re-writing obfuscate all this now, of course. Pure conjecture, of course, that I find myself wondering about.
Sometimes when Google hints at even a slight change in direction as it can end up having a bigger impact much further down the line.
I think the direction I see at least is that Google is hinting at eating away at your sites ability to rank through any technical manipulation (outside of doing technical seo absolutely correctly) .e.g the exactly the same direction they took with Google Panda (promoting resource quality sometimes before keyword matching) and manual unnatural link decision making (link building) – oh, and Penguin.
You certainly don't want to take a chance losing link value, whatever it is, and the best course of action is to listen to Google when they say they are cutting the grass, and minimise your exposure IF they are going to basically just IGNORE some of your redirected links that don't match what Google wants.
So, does that mean links that don't redirect to very equivalent content won't count as much in future? I proceed with that understanding and expectation.
Would it be reasonable to assume you could make a page more relevant to redirected incoming links, by simply adding more keyword specific content that is relevant to the actual links (and the context of the page linking to it)?
Maybe I am reading into that too much, for it would only be useful to know if you had a very old relatively popular site which went through multiple URL structures over many years).
Keeping It Simple
I've stuck with the same method over the years when it comes to redirects.
If a PARTICULAR CANONICAL HEAD KEYWORD is IMPORTANT (even perhaps a SYNONYM or LONG TAIL VARIANT) and I think a particular 301 REDIRECT has some positive impact on how Google judges the quality or relevance the page, I will make sure the CANONICAL HEAD KEYWORD and SYNONYMS are on the FINAL PAGE I redirect Google to (which is the one that will be rated and cached).
RELEVANT REDIRECTS TO RELEVANT CONTENT.
If I want to boost that pages relevance for that KEYWORD at the centre of any redirects, I will ensure the new page content is updated and expanded upon, if it is of genuine interest to a user.
Also, note, Google have recently said certain redirects to your home page will also count as soft 404.
How To Maximise Link Value To Your Site (and on it)
Here are a few tips when managing internal redirects on your site would be to audit your underlying redirect structure and:
ensure redirects you employ designed to permanently move content are 301 redirects
minimise redirect chains (not only that, it will speed up your site).
avoid redirecting any links to category pages unless extremely relevant, as per advice from Google
avoid redirecting links to NON-equivalent content
re-point existing redirected links to better, more equivalent content (as you are recommended to do this in the Panda document)
ensure redirected domains redirect through a canonical redirect and this too has any chains minimised, although BE SURE to audit the backlink profile for any redirects you point at a page as with reward comes punishment if those backlinks are toxic (another example of Google opening up the war that is technical seo on a front that isn't, and in fact is converse, to building backlinks to your site).
redirect really out of date links (you absolutely want to keep) to pages of secondary importance which are as relevant as possible to your existing content.
to avoid throwing link equity away, you might create HIGH LEVEL IN-DEPTH TOPIC PAGES on your site and redirect (or use canonical redirects) any related expired content that HAVE INCOMING BACKLINKS, to this topic page (and keep it updated, folding content from old pages, where relevant and there is traffic opportunity, to create TOPIC pages that are focused on the customer e.g. information pages)
avoid unnecessary redirects in links in internal pages on the site
don't expect Toolbar Pagerank to pass via https redirects, for instance, as Toolbar Pagerank is dead
a temporary or permanent redirect is only 'in place' as long as the instruction to do so REMAINS in place in, for instance, your htaccess file. Remove your redirect code, and a permanent redirect just became a temporary redirect and you can lose the benefit of the redirect
a 302 redirect left in place usually functions as a 301, although I still would not rely on a 302 to function as a 301, based on previous experience (so I make all my redirects 301)
In my experience, a 301 redirect is what most  want to use, if a redirect is necessary
if you have no real reason to redirect a page, and no equivalent content to redirect it to, then serve a 404. or even better, a server response 410 (GONE FOREVER). You should only be implementing 301s if you have some signal of quality pointing to that particular URL that is worth consolidation.
Perhaps Google is giving those who will chase it another element to optimise to keep the traffic you already get, and succeed above others who will not take the measures, in this case, to optimise their redirects.
This may end up being another example where to optimise you need to dig down to a level where you need to learn how to be a htaccess / apache optimiser (which I am not, just as I am not a professional copywriter or CSS or mobile wizard).
Fortunately, you can still get away with keeping (whatever it is) as simple, fast and as canonical as possible and that is what I try and do.
Should I use a 301 or a 302?
For me I stick with a 301 redirect 99.9% of the time and only use a 302 when someone explains to me exactly why it needs to be a 302 in this instance – that keeps me right:
In short, for 301 redirects or 302 redirects e.g. this image and advice from John Meuller: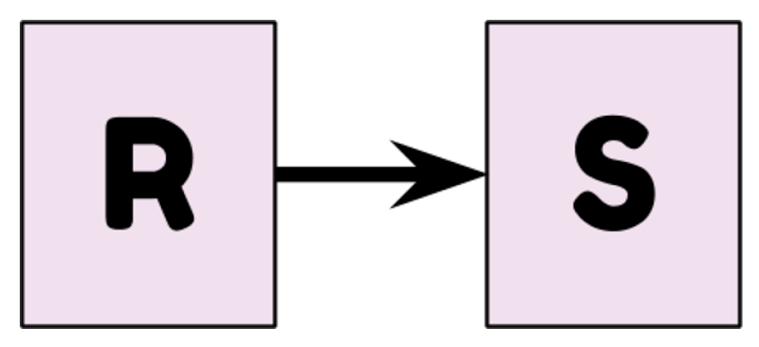 301 (permanent): "S" tends to get indexed, the redirect is cached
302 (temporary): "R" tends to get indexed, the redirect isn't cached
HOW TO PROCEED
Audit, monitor and minimise your redirect chains and any URLs you have pointing at content that is not VERY EQUIVALENT to maximise link equity.
*Demote Or Promote A Site In Rankings:
In the video above you hear from at least one spam fighter that would confirm that at least some people are employed at Google to demote sites that fail to meet policy:
"I didn't SEO at all, when I was at Google. I wasn't trying to make a site much better but i was trying to find sites that were not 'implementing Google policies'(?*) and not giving the best user experience." (I can't quite make out what he says there)
I think I see more of Google pulling pages and sites down the rankings (because of policy violation) than promoting them because of discovered 'quality'.
I proceed thinking that in Google's world, a site that avoids punishment algorithms, has verified independent links and has content favoured by users over time (which they are tracking) is a 'quality page' Google will rank highly.
So, for the long term, on primary sites, once you have cleaned all infractions up, the aim is to satisfy users by:
getting the click
keeping people on your site by delivering on purpose and long enough for them to terminate their search (without any techniques that would be frowned upon or contravene Google recommendations)
convert visitors to at least search terminators, returning visitors or actual sales
UPDATE: John Mueller approves this message! (Well, at least, the bit about product pages, which was his recommendation after all!).