I thought I would elaborate on my thinking about seo "heat" and try to unify how I visualise seo and the art of search engine optimization.
Disclaimer: Not How Google Works, More How I Visualise & Explain SEO To Prevent Madness.
It's based on observations I've made over the last few years. What's this all got to do with Viagra? You'll find out.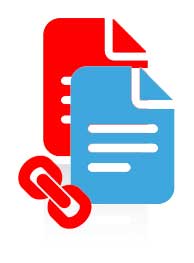 Visualizing Neighbourhood "Heat"
All the major search engines rely on links to tell them about sites and pages and to help them determine what a site is about.
Yes, content will always be king (especially in the future) but without links, content can be a mute point.
You can have the best content in the world, but if you don't have links pointing to it from other sites, it may lose out to better optimized content on 'hotter' sites, even if that content is of poorer quality.
To properly visualise this "seo heat" analogy, you've got to accept success in search engines for competitive terms is down to links – the number of links, the number of right links, the number of 'hot' links.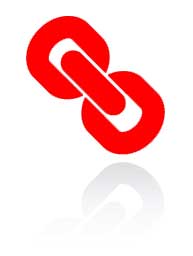 Links are like lasers. A link to another site "heats" that site up a little. A lot of links has the potential to ignite a site it's so hot, and send a site to the top of the results. Some links get hotter in time, some get colder, some disappear as each site is affected by those linking to it and from it. With this constant shift, every site's heat signature is in constant flux, and there's little you can do to it except getting more of the right links to keep your site hotter than the competition for particular terms.
Some burn hot and then go cold, and vice versa.
OK – Now Forget about the links and keep your sanity. That's been worked out – Google's counted the links, and filtered the crap.
In the diagram below, you can see in any matrix, there is natural heat, natrually hot and cold sites, because of the interlinking going on between pages. Popular sites are hotter than unpopular sites, generally.
Hot Sites, A Heat Signature and Those Out In The Cold
So Google now has Hot sites in it's index, and Cold sites. Everywhere in-between, Google has sites that generate some sort of "heat signature". Hot sites are well known and well linked to and more likely to rank for any term if a page is properly optimized on-page and via the internal navigation structure of the website. Hot sites are relatively trusted to inject content "diectly" into Google's index, especially if it's "unique", probably with a good amount of natural words to keywords. For instance, this page will probably do OK for "SEO Theory" in Google (yup, it was no3, but I changed the title).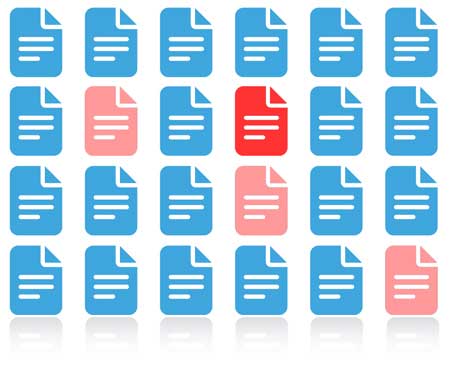 'Cold' sites are not well connected (by links) to any neighbourhood or heat signature and virtually invisible in Google, except for very specific terms. 'Hotsites' can be seen as authorative and trusted. Cold sites are sites starved of heat, with a linking profile that's very cold. Hello Google Supplemental Index.
A hot site has the potential to rank in Google serps regardless of site-theme & domain relevance although from my observations these 'irrelevant' pages can dissappear in time. If it's on-site architecture is tuned to promote a certain term leading to an optimized page, it will rank.
Hot Sites, Hot Links & Why Google Hates Paid Links
Google hates paid links because it is an obvious way to generate heat signature a site might not deserve. Identifying one or two hot sites, and purchasing links on hot pages within that site, is enough to ignite an "undeserving" site and entire network and send it to the top of the SERPS.
Google likes it natural, because that way, we do Google's work for it and identify hot sites by linking to them. One things is for sure though. If Google was confident they could via algorithmic calculation clearly identify paid links, the whole internet marketing industry would not have been talking about the war on paid links.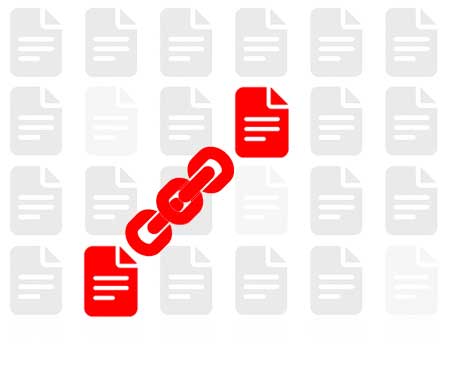 In this example we see a hot site linking to a cold site – instantly generating a heat source on this new site. This is not natural in Google's eyes. It's not democratic in 'that' sense. In a buisiness sense in a democratic world, it is natural for people to buy links. People were doing it long before Google, but you can see how Google would like to keep the "status quo" to protect it's "index". If the link is relevant Google has nothing to worry about, it's when it's not relevant Google starts to get concerned.
Why should a site rank well in a particular neighbourhood because of the heat it accumulated in another neighbourhood? – SERPS could begin to lose relevance. Again, this is pure speculation, but it makes you wonder just how much Google actually knows about any particular site if it's worried about natural site "heat" signatures, whatever that metric is being used to calculate.
Or maybe they just don't like paid links because it's unfair ;)
Actually I don't like bashing Google too much because I actually think it (Google) is a brilliant concept.
Whatever, Paid links worry Google, and it's effect on what we know as "pagerank".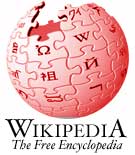 An Example Of A Hot Site
Wikipedia is an example of a hot site. Everybody links to it. It's probably the hottest site on the planet alongside Google. Wiki ranks for just about anything, and could be optimized further to rank for everything – guaranteed (and not ONLY because it's a REAL AUTHORITY – it's an INFORMATION site! I wonder if this the real reason Google ranks Wikipedia at the top of a LOT of TRANSACTIONAL serps.)
Of course, Wiki's a natural phenomenon now. It has links from cold sites and hot sites in both related and unrelated markets. But concerning relevance, would Wiki still rank for the term "search engine optimization" if all the "related" seo industry sites (like this one) removed all links to Wiki in a giant secret test on January 2008? I actually think with a heat source like that – "probably". The ironic thing is is that it could never be tested, as Google would simply give us the answer it wanted us to have with manual intervention. Google are more likely to intervene in this way much more in 2008 than they ever have in the past. We saw that in 2007.
We've still not got to Viagra yet.
Features Of A Hot Site
A hot site is one which a lot of sites link to it from other sites, all with a different heat signature. Hot sites can rank for anything if a page on the site is optimized in both the architecture of the site and on-page seo. Hot sites are natural phenomenon created by other sites linking to them – the more popular the site, the more hot and cold links it will accumulate. It's possible neighbourhood and relevance are just natural occurrences of sites dividing the heat up within a particular network.
Hot sites generally link to other hot sites. Generally speaking a hot site won't link to a typically cold site unless that site has content on it that's nowhere else or is "new", in turn making that a hot(ter) site.
SEE –  DOMAIN AUTHORITY. ONLINE BUSINESS AUTHORITY. WEBSITE REPUTATION. PAGERANK.
How To Make Hot Pages On Your Site
I already discussed how I visualise spreading heat through an actual site, or how to optimize your internal navigation structure and navigation array.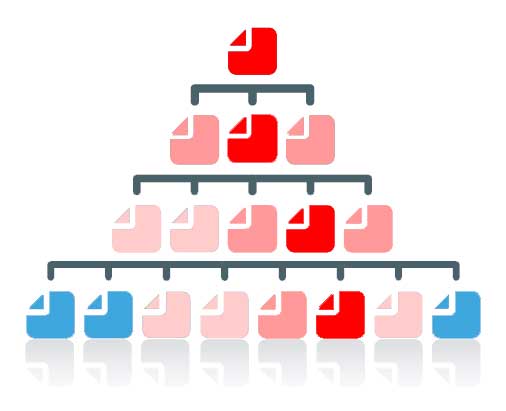 Building a site with this in mind will help you keep in mind the pages you sell your product on need to be 'hot'. Cold pages in your site will be penalised, regardless of wether Google says there are no supplementals any more.
The thing to keep in mind, is that if you deem pages in your site not to be that important (by not linking to them enough) – what else is Google to think but those pages are not really that 'important' especially for competitive keyterms a lot of people are searching for.
Hot Spots On A Page
So what's a hot spot on an actual page? Well, there are only a couple you really need to be concerned with in terms of where to place keywords. You've got to remember that works best in Google (and Yahoo and MSN) is doing something better than all the competition are doing to meet Google's quality signals, and more of them, or amazingly, less of them (yes a dicotomy but over optimization is as bad as under-optimization). ;)
It's a simple task to make a page relevant for a search engine. It's only looking for words.
The Title Element
In The Text Content
In Links Pointing To The Page
That's it. You don't need your keyword anywhere else and if your site is hot enough it will rank. The greater the competition, the more you're going to have to get your site hotter, or optimize your pages and architecture better. It's always about the little stuff on-page and it's always about how hot your site is. There's no magic bullet, no big secret. There's always improvements you can make.
Successful SEO = Hot Links, Hot Site, Hot Architecture & Hot Optimized Content
It's a strange irony that in 2008 mention search engine to anyone in the street and anybody with half an inkling will say "Google" – surely the most relevant search result to return "using" Google.
Perhaps the only reason Google isn't number 1 for "search engine" in Google is because it is not optimized on-site to do so. Simple optimization techniques would take care of that before you had the time to finish them. Perhaps Google deems that a bit too "evil" a stunt.
Getting a site hot is a job in itself, but this theory would place a lot of weight on internal structure and optimization once the site was hot. It's a constant back and forth for a search engine optmizer working on a smaller client – getting a site hotter, getting a page hotter – until at least it is hotter than the nearest competition.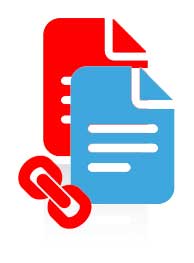 Improved Tips For Search Engine Dominance
A hot site is one thing, but to top Google you could help your site look more relevant to Google. Remember, it's just words. Words on a page and words in links.
So:
Is Your Site Hot?
Is Your Page Hot?
Is It Relevant To A User Search?
Of course it is, as you've "optimized" it thus. Optimization to take on a competitor is just words… in the right places. In better places than your competition. In hotter sites.
Unique Match Domain? – Come On In!
In The Text? – Great!
In The Title Too? Smashing!
Altogether in one term? Wow!
Links Out To Other Hot pages in similar anchor text?
HUNDREDS Of Links Pointing to this page with the term!
A few High Quality sites linking to the page?
Bingo – You're on page 1, depending on how hot the site is and how much heat resides within that page. What has this got to do with Viagra?
Perhaps pages accrue a certain amount of heat naturally over time, hence an older domain might have a little more heat than a younger domain. For pages to enter a "neighbourhood" hot spot perhaps they need to link to the inner community and have at least some links to itself from the community – who knows?
One things for sure sites need to be kept hot, but only in relative comparison with the direct competition for particular terms. IE you need to keep getting hot links to your site to keep it ….hot, and old links, disappear leaving you with less heat.
Why is that site above yours? It's hotter than yours, it's built better or your not using words properly.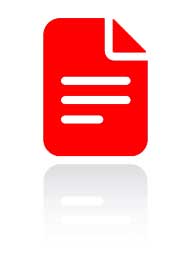 What You Need To Do To Get More Visitors From Google

Let's assume your page is optimized, you need heat. The hotter a site, or rather page, the better the link for your site. If a keyword is in the anchor text of the link, even better. Of course the easiest links to find out there are from pages with very cold, or at least very diltuted heat signatures. It'll take a lot of these to get hot.
If I had a link on the Hot! Hot! Hot! W3C home page to this page with the anchor text vi4gr4 and had those words in the right places on my page, chances are this site would rank for buy vi4gr4 even though it has nothing to do with vi4gr4. (If you're looking to buy Viagra in the UK, oops!) OK it wouldn't be top because of the enormous (sometimes black hat) competition, but it might feature, and it will feature above sites with a very cold heat signature.
The point is this site could be made to rank for that term with a bit of work, but especially a page on the W3C site could very easily feature for this and any term if they had a reason to. But I like testing everything, so it's nice to see how "hot" or trusted my site is, and moving into a totally different area of competition (in the SERPS) can give you an inkling.
So now you can visualise it, rightly or wrongly, like me. Of course knowing how to achieve something is different from actually putting the effort in to achieve it.
Update: yes this page did rank for vi4gr4 terms, but since then, I've modified the page title and sitewide links to this page.