This blog is mostly about SEO for small businesses and beginners to SEO. Although I have touched on other areas that interest me and not specifically SEO, I don't usually blog about all the algorithm changes Google pushes out as they are widely discussed, sometimes hastily, on plenty of other blogs.
A lot of these changes in Google are aimed at industrial-strength-manipulation of either Google's reputation and relevance reward systems, which it relies on to create SERPs (search engine results pages) – and lots of smaller businesses won't have come across them.
However, if you have been competing in your niche for positions using backlinks – chances are, you will be affected.
Google is indeed making a lot of noise about unnatural links so you cannot simply ignore them. They've chosen NOT to ignore your links anymore if they detect an INTENT to rank for specific keywords using lower quality means – or link schemes, in other words.
My primary interest is SEO for real business websites, and this post is about something that's probably going to hit a lot of smaller businesses that, in the past, promoted their site using low-quality SEO services – resulting in unnatural links, which in turn can lead to an increased risk of 'negative SEO'.
If you want your backlinks reviewed, see my SEO audit costs.
If you're doing SEO yourself, read on:
Table Of Contents
What Are 'Unnatural Links'?
Well, if you've been actively promoting your website, sit back for a moment and think about all the links you managed to generate to your site because you DID NOT come from a position of actually building a rich, informative site – yes – all those links.
If you paid a link building company to get you links, yes, those links (probably).
If you are using cheap submission services that are not a scam, yes those links. Those tactics to get easy-to-get links you got that were linking to your competitors' websites?
Yes, those links.
In short –  if you are using unnatural links to get top positions and don't deserve them Google will nuke your site when it detects them.
Google knows which keywords to penalise you for to destroy your ability to attract useful organic visits.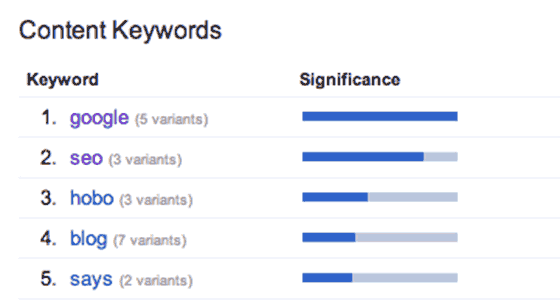 Sometimes this happens on a keyword level, sometimes page-by-page – sometimes site-by-site!
It's NOT ALL manipulative links Google is penalising, either. Many manipulative links still work – but Google is good at detecting a lot of them, in time.
Sensible opportunistic links still pass a manual review, it appears. Paid links and lots of 'spam' still dominate lots of competitive niches. White hat SEO has little, if any chance, of ranking in these SERPs.
The important thing to realise is there is a certain amount of risk now associated with backlinks that point to any site and any page.
How Do I Find Out If There Are 'Unnatural' Links Pointing To A Website?
Google is telling a lot of people by email if you have subscribed through Google Webmaster Tools (now called Google Search Console). If you have unnatural links you need to worry about – the best place I think to detect any issues is rather obviously Google Analytics. If you have been found out, traffic will have plummeted.
There is an argument that Google is forcing website owners into using Google Webmaster Tools to get, what is, after all, limited information, but still, is the kind of data that you cannot get anywhere else.
What Happens To My Rankings in Google if Google Detects Unnatural Links?
Sometimes you'll get an email from Google:
Dear site owner or Webmaster of http://www.example.com/, We've detected that some of your site's pages may be using techniques that are outside Google's Webmaster Guidelines. Specifically, look for possibly artificial or unnatural links pointing to your site that could be intended to manipulate PageRank. Examples of unnatural linking could include buying links to pass PageRank or participating in link schemes. We encourage you to make changes to your site so that it meets our quality guidelines. Once you've made these changes, please submit your site for reconsideration in Google's search results. If you find unnatural links to your site that you are unable to control or remove, please provide the details in your reconsideration request. If you have any questions about how to resolve this issue, please see our Webmaster Help Forum for support.

Sincerely,

Google Search Quality Team
Google is moving in various directions:
In less severe cases, we sometimes target specific spammy or artificial links created as part of a link scheme and distrust only those links, rather than taking action on a site's overall ranking. The new messages make it clear that we are taking "targeted action on the unnatural links instead of your site as a whole."
Other times the indicators might be more subtle.
You might not rank at all in Google for something you used to rank for very well for.
Your traffic might reduce month by month.
You might disappear overnight for valuable keywords associated with your content.
You might disappear for one keyword phrase.
You might be reviewed, manually.
If you are, indeed, penalised, you're going to have clean your links up if you want to restore your 'reputation' in Google. Penalties can last from 30 days to, well, forever (if no clean-up is undertaken).
Google appears to crawl a site slower under a penalty. Google caches changes to your pages a lot less frequently, too, it seems, and fresh content seems to struggle a bit more to get into Google's index. In some cases – you might not rank for your brand name.
In the very worst cases – your site and all its pages can be removed from Google. It can be 'de-indexed'.
When you get a penalty revoked, things start to get back to normal within a month or two.
What Can I Do About Unnatural Links?
If you are a small business – you probably don't want to start again with a new domain. Do you want to use 301 redirects to postpone a Google slap? That option works for, at least, a while.
The best choice, however, is to clean toxic links up.
First, you'll need to download your backlinks from Google.
Download links to your site

On the Webmaster Tools home page, click the site you want.
On the Dashboard, click Traffic, and then click Links to Your Site.
Under Who links the most, click More.
Click Download more sample links. If you click Download latest links, you'll see dates as well.

Note: When looking at the links to your site in Webmaster Tools, you may want to verify both the www and the non-vww version of your domain in your Webmaster Tools account. To Google, these are entirely different sites. Take a look at the data for both sites. More information
Which Unnatural Links Am I Supposed To Clean Up?
PAID LINKS are the REAL toxic links Google is looking to penalise you for, and these leave a nasty footprint e.g.:
a high % of backlinks on low-quality sites
a high % of backlinks on duplicate articles
a high % of links with duplicate anchor text
links from irrelevant sites or articles
footer links on unrelated sites
You are looking for the non-editorial links or links from very low-quality websites that link to your site.
Google will penalise you for these links if a clear intent to manipulate results is evident.
Most, if not all, low-quality links are (probably) easy for Google to detect algorithmically. Most low-quality links Google will ignore, in time.
Do I Need To Remove Bad Links?
We know that perhaps not every link can be cleaned up, but in order to deem a reconsideration request as successful, we need to see a substantial good-faith effort to remove the links, and this effort should result in a decrease in the number of bad links that we see. GOOGLE
You are going to have to try and remove the worst offenders, especially if you receive a manual action notice.
How To Remove Unnatural Links
I've had success using simple methods and widely available tools.
Google Webmaster Tools
Excel
Pagerank
I have since built my in-house toolset to manage my backlinks.
Do I need to audit my backlinks? 
Most definitely.
Google is fully expected to make a lot of noise about unnatural links in 2018, and that always involves website rankings impacted in some way.
Whether or not you use the Disavow Tool in Google, you should be looking at your backlink profile and see what various links are doing to your rankings. You should, at least, know who links to you, so you can calculate the risk to your organic traffic that is attached to those links.
A simple method I used when this first became a problem a few years ago, was:
Download your links from Google Webmaster Tools, pop them into Excel. I will presume you have SEO Tools for Excel.
Get the root domain of each link (I've used URL Tools for this for a while), and check its toolbar Pagerank with SEO Tools for Excel. (Note that in 2018, you are probably best to use Majestic Trust Flow & Citation Flow for such analysis).
Most of those links with zero -1 PageRank on the domain are worth looking at. Do the same for the actual page your links are on (on domains with PR). Similarly, if you have lots of links and all your links are on pages with -1. That's probably not a good indicator of reputation – even though PR is INCREDIBLY out of date, in 2018.
If you have a LOT of links (tens of thousands) filtering, in Excel, for unique domains can speed up this process.
I normally get the PAGE TITLE of the linking page too (using SEO Tools for Excel), so I can easily detect duplicate articles on lower quality sites, and sites not yet affected by a Pagerank drop.
Of course, there are some false positives.
Pagerank can be glitchy, or flat-out misleading. So a human eye is always needed to reduce these false positives.
Using this method I've successfully identified lower quality sites relatively quickly. To be fair, I know a crap link.
Ultimately, if you have a lot of links, you can never be too sure which particular links are 'toxic'.
It may very well be the volume of a particular tactic used that gets your site in trouble – and not one individual link.
If you have a load of low-quality directory submissions in your backlink profile or have taken part in low-quality article marketing recently, the next Google update might just be targeted at you (if it hasn't already had an impact on your rankings).
Once you've examined your links and identified low-quality links, you can then submit a list of links to Google in a simple text file called disavow.txt.
What is the Disavow Tool?
A tool provided by Google in Google Webmaster Tools (now Search Console). You can specify which domains you want to disavow the links from (you can also specify individual pages). Generally speaking, if disavowing a link, you are better of disavowing the entire domain (if it is a spammy domain).
The disavow.txt is just a simple text file with the following list of domains e.g.:
domain:google.com
domain:plus.google.com
The way it appears to work is you tell Google which links to ignore when they are calculating whether or not to rank you high or boot your rankings in the balls.
If you've done as much work as you can to remove spammy or low-quality links from the web, and are unable to make further progress on getting the links taken down, you can disavow the remaining links. In other words, you can ask Google not to take certain links into account when assessing your site. GOOGLE
Google has said that they will treat links found in your disavow file as nofollow links.
Should I Use The Google Backlinks Disavow Tool?
This is an advanced feature and should only be used with caution. If used incorrectly, this feature can potentially harm your site's performance in Google's search results. We recommend that you disavow backlinks only if you believe you have a considerable number of spammy, artificial, or low-quality links pointing to your site, and if you are confident that the links are causing issues for you. In most cases, Google can assess which links to trust without additional guidance, so most normal or typical sites will not need to use this tool. Google
Some might recommend removing links instead of just using this disavow tool from Google. Lots of people have different angles.
I have used BOTH methods to recover sites from manual actions and algorithmic penalties.
If you have a manual penalty, you will probably also need to get some of these links physically removed or at least try and get them removed. Yes, that means emailing Webmasters and keeping a record of that endeavour.
If you get a manual penalty, have lots of links and removing the low-quality links is going to be a hard task – you WILL need to employ the disavow file in 2018.
I also proactively disavow links it on sites that are obviously algorithmically penalised for particular keywords or on links I expect will cause a problem later on. One would expect penalties are based on algorithmic detection on some level for some sites.
If you've ever attempted to manipulate Google, now's the time to at least quantify the risk attached with those links.
I recommend you go that one step further and disavow all low-quality links pointing at your site, as:
Google is better at identifying your low-quality links.
Google already knows about your crap links.
Google is very definitely ignoring most of your links.
Google has probably already has penalised you in areas and you probably are not aware of it. I've helped a few sites that got the unnatural links message that were clearly algorithmically slapped a year before and never noticed it until it started to hurt.
Some competitors will 'negative seo' your website (I go into this below).
How To Use the Backlinks Disavow Tool
Upload a list of links to disavow:
Google says:
It may take some time for Google to process the information you've uploaded. In particular, this information will be incorporated into our index as we recrawl the web and reprocess the pages that we see, which can take a number of weeks.
… and they are telling it like it is.
This process is designed, by Google, to take TIME to fix.
Will Your Rankings Return After Fixing Unnatural Links?
This depends on what, if any, quality signals are left in your backlink profile and what's happening in your niche. If you have decent links, individual rankings can come back, that is for sure.
I've yet to see a site hit by a link penalty where traffic levels have returned to previous best positions. Sometimes there's just better, more information rich pages out there these days for Google to rank above your page.
But YES, I've seen rankings come back after a manual penalty. Sometimes better than they were before.
I've yet to see site-wide traffic levels return to normal in most cases, without investment in many areas.
Recovery from a links based penalty is a two-step process; a clean-up process and a growth process and this growth process involves investment in higher quality web marketing.
Are you penalised, or is Google just ignoring your links?
Here is something to think about, which may help you direct your efforts:
If you start with nothing, get top rankings in 3 months, and then end up with nothing.
Are you penalised? Really?
Or is Google just ignoring your links?
If the 'penalty' is an algorithmic shift, then by the very nature of it, getting good links (links Google has no reason to believe are suspect) to your website should tip the balance in your favour again.
It is worth noting that in some business cases, and with some business models – starting again on an entirely new domain might just be a better option, after a link penalty – especially if you think you need these type of link schemes to compete in the first place.
What Google Says About Link Schemes
Google is getting serious with what it calls link schemes (ways to get easy links):
What Google says about link schemes:
Your site's ranking in Google search results is partly based on analysis of those sites that link to you. The quantity, quality, and relevance of links influences your ranking. The sites that link to you can provide context about the subject matter of your site, and can indicate its quality and popularity. Any links intended to manipulate a site's ranking in Google search results may be considered part of a link scheme. This includes any behavior that manipulates links to your site, or outgoing links from your site. Manipulating these links may affect the quality of our search results, and as such is a violation of Google's Webmaster Guidelines. The following are examples of link schemes which can negatively impact a site's ranking in search results:
Some examples include:
Buying or selling links that pass PageRank. This includes exchanging money for links, or posts that contain links; exchanging goods or services for links; or sending someone a "free" product in exchange for them writing about it and including a link
Excessive link exchanging ("Link to me and I'll link to you")
Linking to web spammers or unrelated sites with the intent to manipulate PageRank
Building partner pages exclusively for the sake of cross-linking
Using automated programs or services to create links to your site
Text advertisements that pass PageRank
Links that are inserted into articles with little coherence
Low-quality directory or bookmark site links
Links embedded in widgets that are distributed across various sites
Widely distributed links in the footers of various sites
Forum comments with optimised links in the post or signature
What Google Says About Building Natural Links
The best way to get other sites to create relevant links to yours is to create unique, relevant content that can quickly gain popularity in the Internet community. The more useful content you have, the greater the chances someone else will find that content valuable to their readers and link to it. Before making any single decision, you should ask yourself: Is this going to be beneficial for my page's visitors? It is not only the number of links you have pointing to your site that matters, but also the quality and relevance of those links. Creating good content pays off: Links are usually editorial votes given by choice, and the buzzing blogger community can be an excellent place to generate interest.
Ironically Google has ignored their own rules on many occasions with, apparently, little long term consequence.
Big brands can be hit, too, with these link penalties, but these type of sites certainly DO seem to be able to get away with a lot more than your average webmaster, and so these problems often are often short-lived, especially if they make the news.
Big brands and healthier websites, in general, have 'natural links' pointing to them, from reputable websites, so this often serves to protect big sites from major penalties or negative seo attacks.
So how do we get 'natural' links?
The simple answer is we're all going to have to think harder and work harder to get links from real sites to real, user-friendly content. I think it's fair to say you need to avoid links from websites designed to give you a link, especially for cash, or reciprocal links.
I'd certainly:
stay away from just about all ARTICLE SITES
most DIRECTORIES and
most BLOG NETWORKS
IGNORE LOW-QUALITY SPAM EMAILS offering you links (or cheap SEO services).
Be wary of ADVERTORIALS
avoid LOW-QUALITY GUEST POSTS and
LOW QUALITY, OFF TOPIC SITE-WIDE LINKS.
NOTE – In my experience you do not need to remove every instance of a site-wide link. NOT if they are on topic, and editorially given.
Will My Competitor be Penalised For Unnatural Links?
Sometimes they will, sometimes they won't.
You can always tell Google about them, or out them in Google forums. If you have the energy to be bothered with that – perhaps focusing some of this on making your site a better user experience for Google's users is a more productive use of your time.
Eventually, Google will catch up with a competitor's low-quality links, unless they know what they are doing, of course.
Why doesn't Google just ignore bad links?
Where would the fun in that be? Google wants our focus on low-quality backlinks for now, and so, it is.
It's in Google's interest to keep us guessing at every stage of SEO.
Is linkbuilding Dead?
No – this is what SEO (I use the term collectively) is all about. If Google didn't do this every now and again, 'search engine optimisation' wouldn't exist. Opportunity will exist as long as Google doesn't do away with organic listings because they can't be trusted or produce a 'frustrating' user experience in themselves. Not until Google convince people of that.
One thing's been constant in Google since day 2. SPAM, or Sites Positioned Above Me.
I think it's safe to say there will always be spam, some of your competition will always use methods that break the rules and beat you down. There will be ways to get around Google – at least, there always has.
Obviously manipulative backlinks aren't going to increase in quality over time, and if Google is true to its word, it might just slap us for them.
Verdict: A 'Prolonged, Sustained' Sin Bin For Google Manual Actions On Artificial Links
——–
The penalty box (sometimes called the sin bin, bad box, or simply bin) is the area in ice hockey, rugby league, rugby union and some other sports where a player sits to serve the time of a given penalty, for an offense not severe enough to merit outright expulsion from the contest.
If…
Google identifies you have unnatural links pointing at your site, and
a history of 'web spam' activity Google is confident about, and
you get a manual actions message in Google Webmaster Tools
or your traffic or rankings tank over night
…you can probably consider your site "sin-binned" – penalised – until you sort the unnatural links out.
I see a lot of people complaining this doesn't work and that doesn't work to lift these penalties – manual or algorithmic – [Google isn't fair!!! Google is telling lies!!!] – they seem to miss the point.
Punishment
Punishment is the point. Google wants you to feel the pain. Google wants you to lose time. It wants you to refocus your efforts away from investment in low-quality link building services. Google wants you removing these links from the web – which for some involves a lot of emails to Webmasters of sites you've dropped links on, numerous times. Google wants to see you're rehabilitated. That you've learned the error of your ways. From this point on – it's all quality stuff. They want to stop you buying links.
Whether or not you agree with it, that's how it is – or at least, the message Google is ramming down our throats.
Using the disavow tool as a last choice
The disavow tool is presented as the last choice. I find this rather contrary, as the disavow file would surely be a MUCH faster way of showing "good faith" in dissociating a site from artificial links.
It's where I start.
"You know, whether you're tracking things in a spreadsheet. Or you're just doing a good job of monitoring. How many sites you've asked to take things down. Essentially we just wanna know you've done a prolonged, sustained effort to try to clean things up as much as possible. So the mental model we want you to have is this. We'd like to see as much of the link spam to go away. As much as possible. And so that's your first goal. To try to get as much down. And then we need to know that ideally, we're not gonna see this sort of link spam in the future. And so that's where the documentation comes into effect. MATT CUTTS"
Community Service
Google even wants us cleaning up the links that were made in your name.
Google doesn't want folk seeing how low-quality links manipulate Google results. If you've looked at link spam, or been involved with it, you'll know that linkspam makes Google look stupid, and render proclamations about good content ranking above spam 'not true', at least, in many instances. If you get a penalty for unnatural links – you just bought some community service cleaning up the neighbourhood. Don't like that? Tough sh*t.
Will your rankings recover after you remove a penalty?
While I answer this in my other post (and the answer is – depends on what quality you have left after your link clean up), I think it is a mute point.
In many cases, if you have a manual action against your site, you are not going anywhere on your main keywords until you do something about it. If you ignore the warning or try to play around it, other rankings start to deteriorate, given time.  Unnatural links are, I think I can say, the kind of links that often made sites rank at the top of Google organic listings, from 1998 to, well, now. It is and was very hard to compete with unnatural links, without employing them.
Clearly Google is telling us the fastest way to get out of this penalty box is to remove the artificial links pointing at your site and disavow the rest. A scary prospect for everyone I talk to – these are the links that got no1 rankings. That is true as far as I can tell.
I am talking from experience (this is all I can do):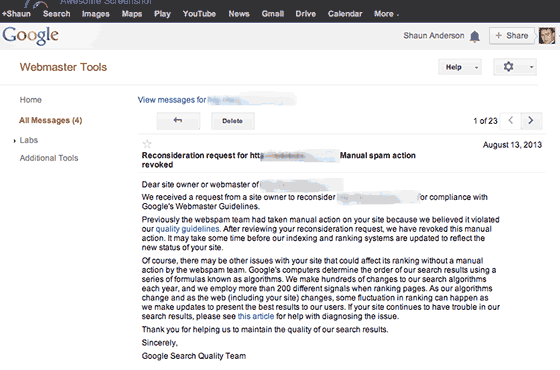 I've seen quite a few of those now…..
If I cared about the site in question from a longevity point of view, I would dump low-quality unnatural backlinks now – and stay away from building them in the future. Penalties get harsher for repeat offenders, and Google is getting more and more aggressive, and faster, in dealing with them. PAID LINKS are particularly problematic if Google finds them – and I've seen enough of them recently in site cleanups (from supposed experience paid link brokers), to say the VAST majority of paid links are clearly paid links lol. Oops.
I wonder what happens next year, despite repeated warnings, some sites still engage in low-quality SEO tactics. What happens when low-quality SEO activity "merit(s) outright expulsion from the contest" for a big brand for a prolonged period.
Maybe Google won't go this far with a big brand (they can defend themselves) – but it will CERTAINLY do it to your site.
Whatever – cleaning up your backlinks just became a priority!
"A Level Playing Field" – Matt Cutts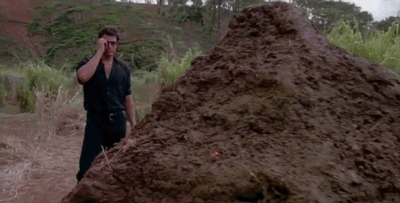 What about the people optimizing really hard and doing a lot of SEO. We don't normally pre-announce changes but there is something we are working in the last few months and hope to release it in the next months or few weeks. We are trying to level the playing field a bit. All those people doing, for lack of a better word, over optimization or overly SEO – versus those making great content and great site. We are trying to make GoogleBot smarter, make our relevance better, and we are also looking for those who abuse it, like too many keywords on a page, or exchange way too many links or go well beyond what you normally expect. We have several engineers on my team working on this right now. MATT CUTTS – GOOGLE (SER).
If I have my SEO hat on I think SEO (or rather, link building) levels the playing field. I also often think Google is throwing us a Kansas City shuffle. We can all see CLEARLY the way Google has set up a strategy for IT to win online, which lets big brands dominate organic listings in many (if not all) niches.
But I recognise, if Google didn't change, our particular SEO industry would not exist. If Google didn't change, industrial SEO players would leave no room for most of the industry – me and you included.
If I put my 'start-up' hat on, it's a different scenario.
For instance, say a website launches with the real quality content. It could, should, rank for some nice terms, but it doesn't. It's below a myriad of substandard 'just good enough' content. It is below sites built upon a mountain of paid article marketing activity, directories and paid links, built up over time that even editorial links can't help you topple. And this, just because you can do it, because of the way Google, and most search engines, work by counting backlinks as votes.
Is it fair to rank high in Google natural listings (by that I mean under the fold, below Google and Wikipedia and big media sites, of course) using this manipulation – just because you can? In a perfect world, which we don't live in, it certainly sounds a fairer system.
Whatever you and I think (which is, usually, based on how you make a living) – Google says 'no' to low-quality SEO, and Google calls the shots in SEOland.
Google Is Making The Organic Listings It Wants
Google has always said no, but now it's CLEARLY saying no, and backing this up with some aggressive punishment. It doesn't matter if you think Google should be better at attributing quality. It's far easier for Google to take this route.
It's easier to penalise low-quality manipulation – the type A LOT of sites had to use to compete for rankings.
This, of course, will all have the effect of lifting corporations and big trusted brands into the top of the natural SERPs, and any critic of Google will tell you that. I don't know – but I am a bit tired of the 'I hate Google rhetoric coming out of the SEO industry. For sure, A LOT of this criticism is warranted, but it's cool to rebel. Cool – but usually a pointless waste of time. I prefer to spend my time on stuff that that see me through these changes, and moaning about Google just doesn't do it for me anymore: too much energy for too little reward.
A Defensible Link Strategy
Google now has an army of unpaid website reviewers working for it. A link that can't pass a manual review, or is on a site that wouldn't exist if Google didn't count links – is not defensible anymore. Well, lots of them are not. It's easier, and cheaper, to get a competitor (who is outright breaking the rules) penalised than beat them at their own game – though this, like everything to do with Google, takes time.
When grey-hat becomes black-hat, you're better off leaving that stuff to the people who know what they are doing, and what to expect from it. It's too easy for your activity to be reported to Google these days – it doesn't matter if it 'works' to change your rankings if you don't have a long-term plan to deal with the fallout.
Google is siding with the "user" in a classic move where Google can't lose. A sensible move for SEO is to do the same, whether you like it or not.
Google guidelines are (effectively) laws for ranking in Google now, where once, they were just a list of things that you could use to rank in Google. Google is more than happy to crack down on them now. Since 1998, it wanted us to live under rules that were not policed properly and so, by definition, unfair. These rules are so 'unfair, even Google can't play by them. But Google is certainly policing them more effectively today.
Nonetheless, the message is slightly different to SEO today than it was back then, before industrial SEO.
Google WANTS its SERPs a certain way, rightly or wrongly, and now ADMITS freely its algorithms are not always up to the job – it's happy to manually edit listings and manually penalise sites, to get the SERPs it WANTS.
It's all part of a great move on Google's part, for Google's long-term benefit.
The message is clear – stay away from low-quality link building tactics.
Most of these shortcuts are EASILY DETECTABLE and will only hurt you. Link building isn't dead, it can't die, only change.
Low-quality link building IS dead.
Google IS 'levelling' the playing field and it's probably best for small businesses to stay out of Google's way at the moment.
Fair?
It all depends on who you are talking to, and how you make money online.
Bad Neighbourhoods
Unnatural Links From Your Site
Any links intended to manipulate PageRank or a site's ranking in Google search results may be considered part of a link scheme and a violation of Google's Webmaster Guidelines. This includes any behavior that manipulates links to your site or outgoing links from your site. GOOGLE'S ADVICE ON LINK SCHEMES
In 2017, Google is mostly concerned with unnatural links from your site, and specifically paid links. If Google is confident your website hosts paid links or you link to a link seller, you may receive a message from Google's web spam team in Google Webmaster Tools.
Links like these on your site usually impact the trust of the links on your site (or your Pagerank), but not normally your rankings or Google search engine traffic.
Traffic and ranking penalties can depend on the infraction, and the intent and effort behind the tactics employed. Google makes the rules as it has always done, and reserves the right to make its judgement as to what you have been up to and how much of a penalty you 'deserve'.
Removing unnatural links from your site is certainly a lot easier than removing them from external sites.
You need to be very careful about who you link to in 2018. Don't worry about linking to sites if you trust them, but beware becoming entangled in somebody else's paid for link scheme, or some black hat's 3 tiered link building efforts.
Paid Link Schemes & Blog Networks
Low-quality sites, more often than not made just for Google, link out to other spam sites, or sell links that improve other website rankings in a way that violates Google's guidelines. Google calls these guys web spammers (as opposed to email spammers). You don't want to be linking to these sites, for much of the same reasons as I go into below.
Be aware of guest posters for instance, and the sites they link to. Be aware of user generated forum or blog comments or signatures, ESPECIALLY if those links do not have rel nofollow.
Website Hacked?
You might be linking to sites, and you don't even know about it. Hackers are interesting in stealing your traffic or your ranking power. They might hack you to place your site in part of a network of sites all pointing to one recipient site to fool Google. Not only is this against Google's rules, but it is illegal too – not that that stops them.
Hackers know that these spam networks (or bad neighbourhoods) need links from trusted sites to earn reputation. Links from trusted sites transfer trust and votes of relevance (Google Juice, whatever) to the receiving sites, allowing these sites to improve their positions in Google's index. So, they hack your site, place hidden links in the code, and leave you none the wiser. You may find yourself part of a tiered system to manipulate Google – a LINK NETWORK – and you might never find out about it.
Google hates hidden links, spam networks, and ESPECIALLY paid links. Rather than let your site "heat" up and validate a spam neighbourhood so that it can start receiving visitors from Google, it might just remove your site from the index, by classing your site as part of that bad neighbourhood.
Google may reduce the reputation of your external links – leaving your traffic ok.
That may be of concern to you, or it may be not, but TRUST, when it comes to ranking in Google is a BIG DEAL in 2018 and not something to take lightly.
Determining if a site is in a bad neighbourhood can take some experience, but there's plenty of professional SEO tools out there to help identify these links.
Being hacked can certainly impact your rankings and your site can be labelled with "This Site May Harm Your Computer" in Google SERPs – which is a click through killer.
If you've spotted it before you've seen your rankings drop, there are measures you can take (apart from deleting the offensive links immediately!).
This has happened to me before, and as long as you take action immediately, you'll probably be OK.
Linking To A Bad Neighbourhood.
Here's an interesting quote from the Official Google Webmaster Blog;
Q: I've cleaned it up, but will Google penalize me if the hacker linked to any bad neighborhoods?
A: We'll try not to. We're pretty good at making sure good sites don't get penalized by actions of hackers and spammers. To be safe, completely remove any links the hackers may have added.
Bad neighbourhoods, to Google, are typically identified by spammy on-page 'SEO' techniques and dubious backlink and interlink profiles. A good example would be a blog network – set up just to spam Google for links. You do not want to link to neighbourhoods like that, because who you link to matters.
If you've been penalised by Google (i.e., removed from the search engine index) because you now link to a bad neighbourhood, you should read Google's official advice if you've been hacked.
My theory is that Google will crawl your site a number of times to check if you still have these links to spam sites. If you remove them, no problem. If they survive multiple crawls, your site may suffer some loss of reputation based on a violation of Google guidelines for inclusion or as part of bad neighbourhood identification.
Google now helps you with notifications if you're website is hacked, and Google also clearly punishes you for bad neighbourhoods linking TO your site – so watch out.
Is It OK To Link Out To Related Sites?
Of course. I regularly link out to other quality relevant pages on other websites where possible and where a human would find it valuable.
I don't like to link out to other sites from the homepage (social media links aside). I want the PR residing in the home page to be shared only with my internal pages as much as possible. I don't like out to other sites from my category pages either, for the same reason.
I link to other relevant sites (a deep link where possible) from individual pages and I do it often, usually. I don't worry about link equity or PR leak because I control it on a page-to-page level.
This works for me, it allows me to share the link equity I have with other sites I admire while ensuring it is not at the expense of pages on my own domain. It may even help get me into a 'neighbourhood' of relevant sites, especially when some of those start linking back to my site.
Linking out to other sites, especially using a blog, also helps tell others that might be interested in your content that your page is 'here'. Try it.
I won't link out to sites using the exact keyword /phrase I am targeting, but I will be considerate, and usually try and link out to a site using keywords these bloggers / site owners would appreciate.
I try to be considerate when I have the time as anchor text in external links is ultra important and does have an impact on rankings for others – and me.
If you don't trust a site you are linking to or don't want the link to look like a paid link, you can always use rel nofollow. But remember – the web is built on links. Everybody wins when you are sensible with your links, and focus on the user.
Your Backlinks Will Very Probably Need MANUALLY Checked
There's no one tool out there I trust more than myself to identify problematic links in a backlink profile.
A tool can work out obvious spammy sites but no link analysis tool can determine the overall intent of every site or every link, on every occasion.
I've lost count of the number of times I have come across a link I expected to be crap (based on a popular metric) and found it was ok.
And similarly the other way.
The thing about managing 'link risk' is that somebody who knows what they are talking about (when it comes to crap links) NEEDS, at some point, to review your links – MANUALLY – – even if they ARE categorised by risk.
You, or somebody on your behalf, is going to have to review your backlinks and strip out the borderline cases, to ensure you keep every link you've 'earned' and only submit to your disavow the worst offenders.
I say that because:
Not all directories are crap
Not all blog links are crap
Not all syndicated duplicate articles are crap
Not all duplicate content is crap
Not all optimised anchor text links are crap
Not all press releases are crap
Not all scrapers are bad
Not all site-wide links are bad
Not all blogroll links are bad
Sometimes you have a good article on a crap site – sometimes you have a crap link on an excellent site
The makers of link analysis tools know that too – and they have got to err on the right side of telling you which links to disavow – as you don't want to disavow links that are not problematic.
Some of these are editorial, natural links, the type Google says it will reward (in the future, if not now, you would hope).
I can tell looking at a site within a few seconds if that site is a site I want to be dissociated from (yes, that statement still looks strange to me in text).
I make my decisions based on how well maintained the site looks, how relevant it is to my site, if it's original content, if there are any obvious paid links, if it breaks Google's guidelines, what I think Google may think of it on a few levels. I also make my decisions on EXPECTING GOOGLE TO GET EVEN MORE AGGRESSIVE in dealing with 'manipulation'.
If a site linking to you indicates that its main intent is to manipulate Google using low-quality techniques – you do not want to be associated with it in 2018.
These type of links are probably not going to improve with age, and Google isn't going to 'lighten up' anytime soon.
I'm a control freak. If a tool tells me there are 100 risky links in my profile, I need to look at them. If I know I will need to look, why run these tools in the first place?
Why not just look?
Most of these tools I've used will need to be greatly improved before I trust them on their own to do what I do myself.
It is clear that Google wants you to invest – or waste – your time cleaning up old low-quality backlinks rather than creating any new low-quality backlinks.
If you don't dig deep enough to remove low-quality links – you'll find yourself going back and forth with Google through MULTIPLE Google re-consideration requests.
I think this very fact makes link risk tools without a manual review from an experienced link builder a little redundant.
I would say this of course – because I sell manual reviews.
I've built tools in-house to help me process manual reviews, but I still choose to provide a service to carry out human based reviews.
Negative SEO – How To Check For A Link-Based Attack
The basic premise of links based negative SEO is that a competitor can use it against you to destroy your rankings in Google's organic SERPs. Google has gone some way to offering Webmasters a way to disavow unnatural links you may be worried about, but there is still a lot of controversy as to why this is the case, that a competitor CAN hurt your rankings, just by pointing manipulative links at your site.
Can a competitor hurt your site by pointing lots of links at it? If you can neg-SEO yourself, you can neg-SEO someone else, just by faking the same intent, ESPECIALLY if there is already present an attempt, hitherto going unnoticed, to manipulate rankings.
I think that claim holds a lot of water, and there's some evidence to support it.
Some time ago an interesting case came to light.
Dan apparently annoyed a few people….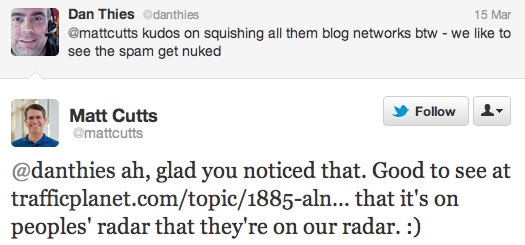 And they decided to use his site as an example how NSEO can work to destroy a website rankings….Dan spotted his rankings take a nosedive, – EDIT – Dan got a message from Google about unnatural links…..
http://groups.google.com/a/googleproductforums.com/forum/m/#!topic/webmasters/Azfly-iRtLs
the person who had a problem with his liaison with Matt Cutts decided to make an example of him…..
Pixelgrinder and I conducted a little experiment on whether negative SEO was possible in the current climate – we felt it was important to know whether it was possible for a site to be negatively affected completely by outside influences. We carried out a massive scrapebox blast on two sites to ensure an accurate result.
http://trafficplanet.com/topic/2369-case-study-negative-seo-results/
You can see the results of this activity below:
Dan commented:
Both sites have received "unnatural links" messages in Webmaster Tools. Neither site has had a "link building" campaign ever. By using 3rd party tools (e.g. Majestic) I can see a lot of unnatural links pointing at both sites, but I didn't put those links there.
Someone in the forum mentioned:
Also if you look at the changes Google has made to their guidelines, it paints another picture again.
"Can competitors harm ranking? There's nothing a competitor can do to harm your ranking or have your site removed from our index. If you're concerned about another site linking to yours, we suggest contacting the Webmaster of the site in question. Google aggregates and organizes information published on the web; we don't control the content of these pages." Then, in November, it got "slightly" modified… just a TINY fraction too:
"Can competitors harm ranking? There's ALMOST nothing a competitor can do to harm your ranking or have your site removed from our index. If you're concerned about another site linking to yours, we suggest contacting the Webmaster of the site in question. Google aggregates and organizes information published on the web; we don't control the content of these pages."
Wow, what a difference one word can make! So hang on, saying "almost nothing" means "can", no matter which way you spin it. Then on March 14th, they caved.
"Google works hard to prevent other Webmasters from being able to harm your ranking or have your site removed from our index. If you're concerned about another site linking to yours, we suggest contacting the Webmaster of the site in question. Google aggregates and organizes information published on the web; we don't control the content of these pages." –http://support.google.com/webmasters/bin/answer.py?hl=en&answer=66356  In case you missed it, the key difference is in that first line:

You can see it's changed from "nothing" to "almost nothing" to "perfect political answer"
So – can a competitor hurt your rankings? On their own? Or do you need to be doing other things as well….?
Tell me, someone, who has heard of Google, and who IS NOT trying to rank higher…..?
You now seem to HAVE to keep an eye on the types of links you have pointed to your site, ESPECIALLY if you are actively promoting your site on top of this – I know this only too well, too.
I would say this test has proved to be a test Positive.  Keyterm: SEO Book
Check Date Rank URL Found

Apr 18, 2012 —- Position 41
Mar 28, 2012 —- Position 3
Mar 26, 2012 —- Position 3
Mar 23, 2012 —- Position 3
Mar 22, 2012 —- Position 3
Mar 21, 2012  —- Position 8
Mar 20, 2012  —- Position 8
The people behind this activity think this attack example has been successful.
Dan was kind enough to leave a response in the comments…..
Hi Shaun. Unfortunately, this "test" hasn't yielded anything yet. Two SERPs they claim to have moved are [SEO] and [SEO book]. For [SEO] I didn't get any referrals (nearly zero) from this SERP until March 22, right after they started. Spiked all the way up to page 1 about 4 days in, held up for a few days, then dropped back down to a lower position. Probably higher than it was before still, since I am getting a handful of referrals per day now.

Verdict: Negative SEO Fail. Possibly the opposite of the intended result since I got traffic I never got before. Still am getting more.

For [SEO book] they drove it up from the middle of page 1 (5-9 is pretty normal, page 2 is not unusual) all the way to #2, then it dropped down to #3.

I moved the site from Rackspace Managed to Rackspace Cloud last week, because the old server literally could not handle the latest WordPress.

Unfortunately, theme I've been using since 2007 broke on the WP upgrade, and I had to deploy a new theme, more or less chosen at random because I was running out of time. Which changed run-of-site internal links from [SEO book] to [Home]. Last time I did that it dropped to page 4 within a week. In this case, it dropped to page 3.

It's possible that the drop was not more dramatic, because the "negative SEO" linking is actually providing some ranking boost. Verdict: Inconclusive, but I will gladly take your even-money bets that it will be back on page 1 in a week or so.
——————————————————
How To Check For A Negative SEO Attack?
Tools like Majestic have a very useful historical backlinks graph (shown above) while not 100% accurate, that can help understand historical link building activity.
For most – the best place to check for an attack is in Google Webmaster Tools. Download recent backlinks from Google Webmaster Tools and review them and look for low-quality links pointing to your site.
NOT ALL low-quality links are spam, but if these are the links you are being judged on, are they doing you any good. You can also check at Majestic SEO for recent link patterns, because do remember, Google never shows you ALL the links pointing at your site.)
Google Webmaster Tools
You can now DOWNLOAD a sample of your BACKLINKS BY DATE in your GWT panel – which makes identifying who's linking to you a bit easier. It might also be useful if you are cleaning up your backlink profile, too.
It looks useful on first play about with – the latest Hobo links are below – and considering I'm not building links of any kind at the moment and have not done so for years (or even blogging much if you are paying attention) I'm apparently still picking up lots and lots of organic, crappy links – as well as my low-quality attack links.
You can easily spot negative SEO posts, though, and who's scraping and spamming Google with your URL:
My last 55+ links I've earned have been organic spam links, apparently….. No wonder Google gives little weight to most of the links pointing at your site…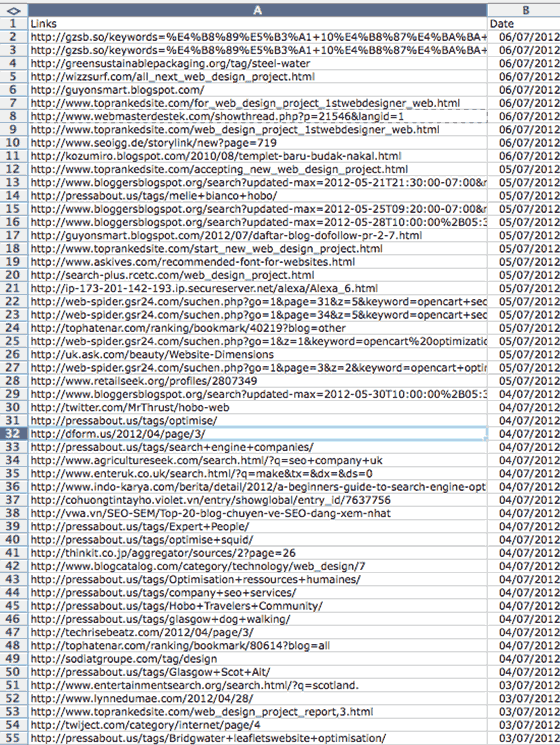 Chances are Google will pollute this long term to take the real benefit of this away as per usual – i.e., – by rediscovering backlinks already in your profile. But – it is an interesting addition to Google Webmaster tools. It would be nice to know if the page your link was on was nofollowed, or the link was nofollowed – that would make it, even more, useful.
But then we wouldn't have to build our own tools, would we.
A better addition to the DISAVOW links over at Bing for the moment, at any rate.
How I Stumbled On Attack
I actually stumbled upon a negative attack on the Hobo site a few months back:

I wouldn't have known this quickly, but for looking at Technorati (a service no longer operational).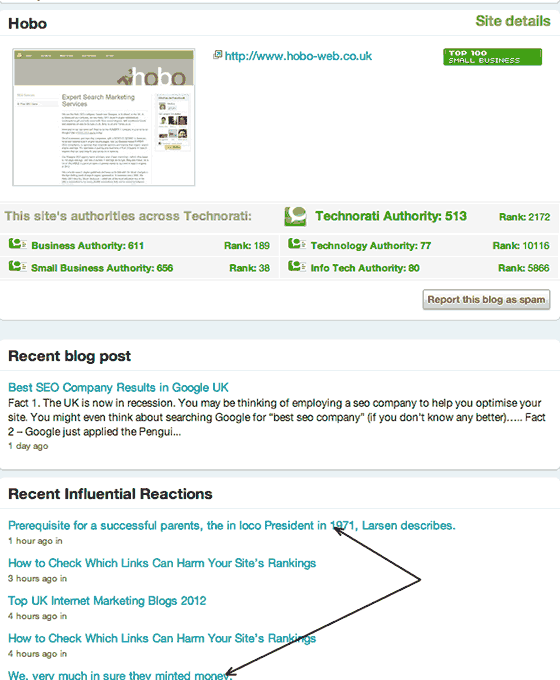 I disavowed the links by the way, with no apparent major impact.
Google Alerts isn't that good for links alerts these days and the basic WordPress incoming links feature are pretty much useless, but using Google and searching it for your URL using date based filters can provide you with an indication of some types of spammy linkbuilding activity to your site.
Let me know if you're using any other methods of discovery of negative SEO.
Google said that they expected a 'real-time' Google Penguin 4 algorithm to launch in early 2016 – possibly in January or February 2016 – and then that was changed to at some point in the first quarter of 2016 – but it took until September 2016 for Google Penguin to be finally implemented.
What Is Google Penguin?
The Google Penguin algorithm, first unleashed in April 2012, is a webspam algorithm designed to target websites that use low-quality link schemes to rank high in Google SERPs. It is now a real-time algorithm in 2018.
QUOTE: 'Penguin doesn't… penalize anymore'
"I think with this release of penguin we did achieve something really nice because it doesn't like traditionally web some algorithms used to demote sides even entire entire sites that's not the case anymore with penguin this penguin managed to or can in fact discard links that are bad that's the one of the nicest changes in this penguin it can be way more granular than the previous releases as I said previous releases usually demoted whole sites while this one can even go to a page level and discount the link but they won't be penalized that's the that's the measure thing penguin doesn't work or doesn't penalize anymore doesn't demote it will just discard the incoming spam toward the side and it will just ignore the spam and that's it no penalty no demotion and it works in real time so thing major signal that thing when is looking at these links basically if there are many or if there are bad links and other kinds of signals coming towards the side then it will just discard them and that's what they need to know they can still see those links in search console and they can decide whether they want to disable or remove" Gary Illyes Nov 2016
Penguin had an immediate impact when it launched in 2012.
I remember this comment standing out:
Google has dropped the nuke
Google, it seemed, had declared war on unnatural links – a tried-and-tested means to actually rank a website high in Google – and issued the following statement:
 …this algorithm represents another improvement in our efforts to reduce web spam and promote high-quality content. While we can't divulge specific signals because we don't want to give people a way to game our search results and worsen the experience for users, our advice for Webmasters is to focus on creating high-quality sites that create a good user experience and employ white hat SEO methods (GOOGLE)
Low-Quality Link Building Nuked!
Blackhat seo immediately shared how this algorithm affected them:
Here we go again. This has gone from an attack to a massacre.
Blackhat SEOs are a great litmus test for these type of webspam algorithm updates:
I think they may have rolled this change out now in the UK. Almost all of my site have been wiped out!
followed by:
I got hosed bad too, about 4 hours ago.
and:
If these SERP changes I'm seeing hold, we are gong to need to turn off that "profanity" filter because this is a blood bath!
and:
Bah, will this madness never end. The fallout from this algorithm change is shaping up to be pretty messy
and:
A ton of my sites have just tanked big time…….in fact rankings in a lot of my niches have taken drastic changes. My days as an internet marketer look to be numbered….
and:
I think my days as an internet marketer are numbered too.
Penguin Impact Was Widely Felt
The original Penguin update in 2012 targeted 'webspam' and impacted many websites and businesses who were ignorant of the risks of web spam.
There were MANY LOUD complaints on the actual post from Google about the first Penguin Update.
Here's one:
I built a public benefit website that for 8 years has helped thousands and thousands of addicts find addiction treatment for free… We were able to provide the service through the industry paying for featured status for their centers in our directory of treatment centers… Harvard's addiction hospital links to us, as well as a number of super picky super high-quality websites… A few years back I started to notice crap links pointing at the site… Then Panda came and the site lost half it's traffic… We submitted reinclusion requests, we sent notices for sites to remove links to us and informed Google, and now this! Now our site is nowhere to be found, and competitors (who are no doubt paying link companies to take down certain competitors thanks to the algorithms changes) have won! Well done Google… You took a true public benefit site out of the rankings (one with a database of treatment centers more complete than the U.S. government's), and replaced it with referral sites (of course, the exact-keyword match .com) and individual treatment centers that charge people in dire need of help (and usually broke) scores of thousands of dollars for treatment, because they can afford to bring down the real good-guys that have been helping people for years by pointing links at them. Well done Google.
The 'Titanic' Update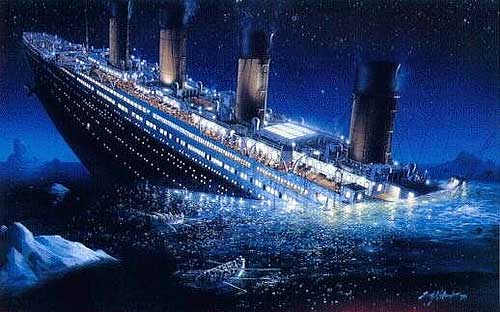 Many link builders and bloggers, including myself, were about to name the update the 'Titanic' Update as the timing was so close to the 100th anniversary of the ship disaster in 1912.
Google apparently didn't want that, and quickly the update was named 'Penguin'.
Iceberg!
The iceberg was pretty obvious: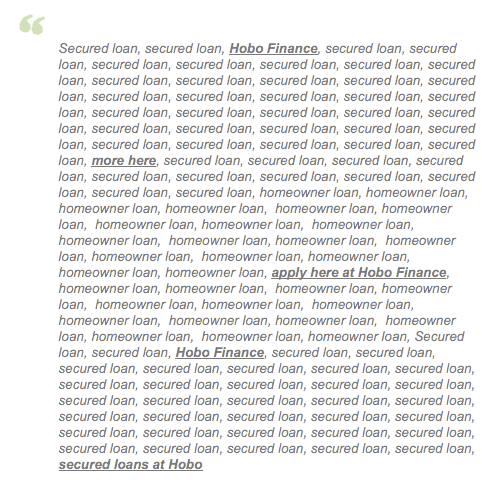 Google Penguin targeted natural anchor text, unnatural links, low-quality sites and private blog networks.
In short – Penguin targeted low-quality, obviously paid links.
Unnatural Links Messages
Google sent a lot of "Google Webmaster Tools notice of detected unnatural links" emails to many of website owners just before the Penguin Update:
Google Webmaster Tools notice of detected unnatural links
Dear site owner or webmaster, We've detected that some of your site's pages may be using techniques that are outside Google's Webmaster Guidelines. Specifically, look for possibly artificial or unnatural links pointing to your site that could be intended to manipulate PageRank. Examples of unnatural linking could include buying links to pass PageRank or participating in link schemes. We encourage you to make changes to your site so that it meets our quality guidelines. Once you've made these changes, please submit your site for reconsideration in Google's search results. If you find unnatural links to your site that you are unable to control or remove, please provide the details in your reconsideration request. If you have any questions about how to resolve this issue, please see our Webmaster Help Forum for support. Sincerely,Google Search Quality Team.
My first observations included:
Google will not just ignore links it doesn't like if it thinks you have built them. Now, these links can well get you penalised – and quickly – and a lot more noticeable.
No longer can you be cavalier about where you get your links. I,  have been happy to take links from anywhere in the past, safe in the knowledge links are not toxic, and that  Google will ignore low-quality links before penalising you for them.
Your website CAN have a toxic link profile. It's evidently about YOUR INTENT. If your intent was to rank high in Google for particular keywords using low-quality links, I think that's enough for Google, these days, to sink your site.
Ensure your link does not end up duplicated across LOTS and LOTS of low-quality sites. Too many of these types of links DECLARE AN INTENT to Google to manipulate rankings.
My initial recommendations then were to beware:
Sitewide links and site interlinking, and ESPECIALLY if using rich anchor text, and or managing the links in any way (like changing the keyword text)
Blog comment links
Article marketing links
Manipulative RSS syndication links
Low-quality SEO friendly directory links
Private blog networks (PBN)
Low-quality press releases
And do MORE of the following:
Get links from real websites
Focus on getting links to inner pages of your site
Build natural domain authority
Add lots of new content to your site
Make sure your web page is OPTIMISED for EVERY keyword phrase for which you want to rank.
Make sure your content is shareable
Link building was not dead. Amateur low-quality link building was dead, or at least, took a bullet.
My first impressions of Google Penguin was there was a real manual effort behind it. It seemed more manual review, to me than an algorithm.
The many delays in subsequent updates might confirm that, although it is a moot point, with tens of thousands of human reviewers crawling the web, rating websites.
Google Webmaster Tools Became Important
Before Google Penguin, I did not recommend using GWT especially if you are up to anything a bit grey or had multiple sites.
I thought the changes to Google's Privacy policy  (possibly illegal in the EU) may be the Patriot Act of Search Marketing –  giving Google permission to investigate what you do across ALL its products.
That fact was – from that point forward if your site was losing traffic, Google Webmaster Tools (AKA Search Console) subscription was a necessary evil.
How To Deal With Notices of Unnatural Links
If you did get a Google Webmaster Tools notice of detected unnatural links message, Google had some advice for you:
It was clear this was not going away, and we had to deal with these unnatural links. My initial recommendations were:
Stop link building **whether** or not you are fighting fire with fire
Make an effort to remove your crap links (especially the ones with a lot of similar phrases – there are a lot of phrase match penalties being handed out and some are reporting their websites and blogs deindexed)
Accept responsibility and take your penalty
Reconsider where you are getting your links from – and definitely,
KNOW where you are getting your links from
Pay attention to site-wide links from other sites…. not only are most of them useless, now they can make your link profile toxic – (confirmed in an example included in Google's recommendations to webmasters)
Focus on getting links from REAL sites, and ideally, sites with REAL online business authority
AVOID generating a lot of anchor text rich links fast on low-quality sites
Concentrate on earning backlinks with a brand signal, paying particular attention to the QUALITY of the sites.
Unnatural anchor text was extremely risky from 2012 onwards…. and ESPECIALLY if those links were on low-quality sites like private blog networks or low-quality directories.
Later iterations of Google Penguin targeted obvious spam, obvious out of context links and obvious brute force linking (examples given are footer links, blogrolls and some PBNs (private blog networks) – i.e., not the sort of links you want to point at your main site.
Webmasters reported 301s hit too – home pages disappearing and affiliate sites penalised (although a black hat affiliate site isn't going to last long these days without somebody who knows what they are doing at the helm).
Black hats ARE, however, very much worth listening to at times like this.
Real-Time Google Penguin
Apparently, it was not so simple to re-run Penguin. Google has since mentioned it might have been too aggressive for too many webmasters, to run it as was.
Google spokespeople have been saying for years that the aim was to introduce a REAL TIME PENGUIN.
Penguin 'penalties', we now know, can last for over two years(!) and if you get hit with a Penguin penalty because of your activities – there's a really good argument for starting again with a brand new domain.
That's how serious it is.
Google will no doubt claim that Penguin 4 is 'baked' into the algorithm- but will you bet on that?
Even if it is the case – if you DO get penalised – Google still wants to punish you for (maybe) a year – or – where's the stick – or at least – where's the carrot for White hats – not to spam links?
A lot of webmasters will spam Google silly if there is no 'penalty' for doing so – and I doubt Google is going to let that happen.
The Relationship Between Penguin & Panda
Google's algorithms seem focused on quality, as Google defines it, and Google has published advice on creating a high-quality website that will rank high in SERPs:
What counts as a high-quality site?

Our site quality algorithms are aimed at helping people find "high-quality" sites by reducing the rankings of low-quality content. The recent "Panda" change tackles the difficult task of algorithmically assessing website quality. Taking a step back, we wanted to explain some of the ideas and research that drive the development of our algorithms.
Below are some questions that one could use to assess the "quality" of a page or an article. These are the kinds of questions we ask ourselves as we write algorithms that attempt to assess site quality. Think of it as our take at encoding what we think our users want.
Of course, we aren't disclosing the actual ranking signals used in our algorithms because we don't want folks to game our search results; but if you want to step into Google's mindset, the questions below provide some guidance on how we've been looking at the issue:

Would you trust the information presented in this article?
Is this article written by an expert or enthusiast who knows the topic well, or is it more shallow in nature?
Does the site have duplicate, overlapping, or redundant articles on the same or similar topics with slightly different keyword variations?
Would you be comfortable giving your credit card information to this site?
Does this article have spelling, stylistic, or factual errors?
Are the topics driven by genuine interests of readers of the site, or does the site generate content by attempting to guess what might rank well in search engines?
Does the article provide original content or information, original reporting, original research, or original analysis?
Does the page provide substantial value when compared to other pages in search results?
How much quality control is done on content?
Does the article describe both sides of a story?
Is the site a recognized authority on its topic?
Is the content mass-produced by or outsourced to a large number of creators, or spread across a large network of sites, so that individual pages or sites don't get as much attention or care?
Was the article edited well, or does it appear sloppy or hastily produced?
For a health related query, would you trust information from this site?
Would you recognize this site as an authoritative source when mentioned by name?
Does this article provide a complete or comprehensive description of the topic?
Does this article contain insightful analysis or interesting information that is beyond obvious?
Is this the sort of page you'd want to bookmark, share with a friend, or recommend?
Does this article have an excessive amount of ads that distract from or interfere with the main content?
Would you expect to see this article in a printed magazine, encyclopedia or book?
Are the articles short, unsubstantial, or otherwise lacking in helpful specifics?
Are the pages produced with great care and attention to detail vs. less attention to detail?
Would users complain when they see pages from this site?

Writing an algorithm to assess page or site quality is a much harder task, but we hope the questions above give some insight into how we try to write algorithms that distinguish higher-quality sites from lower-quality sites. SOURCE
Those guidelines above are helpful to think about if impacted by Google PANDA or SITE QUALITY algorithms.
They are worth paying attention to –  but equally, if you put your link building hat on, you could say they were a guide as to where you might NOT want to see a link to your site – which is where, in obvious cases, Penguin might take over.
Why would Google want to count a link to your site if your link was on any page that didn't meet these quality guidelines?
Why not considering penalising you if all your links are on pages that "users complain when they see pages from this site?".
Right or wrong – this is what Google is doing – in its self-styled PR 'war' on 'black hats' and you don't want to be pulled into that battle if you can avoid it.
Google doesn't seem to care about sites hit by Penguin as much as per say a human-reviewed manual action (when a penalty can sometimes be lifted very quickly if the infraction is borderline).
Further Reading
Should you be worried about the Google Penguin Algorithm?
If you run a business that can't afford to flip domains and change web addresses, then yes, especially if you are letting a third party 'build' links to your site.
If you are not buying links (and have never done so), then you probably have A LOT LESS to worry about (and should be more concerned with Google Panda and overall site and page quality challenges).
If you are the unfortunate recipient of negative SEO attacks (as this site has in the few last years) then the only real option you have is to have your disavow file in place at Google Webmaster Tools – and make an apparent attempt to disassociate yourself from the most toxic of those links.
Google recently penalised a lot of not-so 'Private' Blog Networks (PBNs) that were breaking the rules, and Google's John Mueller said that algorithms don't operate in isolation – which could indicate your site needs to trip other algorithms, too, to be slapped by the harshest of Penguin.
Penguin has always been more traditionally about the nature of your backlinks.
Matt Cutts recent tweet would indicate that it was black hat SEO services they were going for with this.
Blackhat SEO fads: like walking into a dark alley, packed with used car salesmen, who won't show you their cars. http://t.co/pQEpSv5LIT

— Matt Cutts (@mattcutts) September 24, 2014
If you are worried about 'unnatural' links, I go into that kind of link here and I have expanded my thoughts in this recent link building tutorial for beginners.
Many of my black hat friends won't go near a disavow file but they have an entirely different business model.
If you care about a site, you probably should have a disavow file in place – especially if you rank successfully for anything.
Penguin is the one algorithm you do not want slapping your site down – so check your back links for obvious, low-quality links.
I presume you are already addressing site quality issues to avoid getting continually pumped by a constantly evolving Panda algorithm.
Has Your Website Lost Rankings in Google?
If your primary site did get hit by Penguin, then you're probably doing something wrong.
Symptoms may include website rankings dropping on the following dates I list:.
Penguin Update History Dates:
Penguin 1.0 – April 24, 2012 (3.1% of searches)
Penguin 1.2 – May 26, 2012 (0.1% of searches)
Penguin 1.3 – October 5, 2012 (0.3% of searches)
Penguin 2.0 – May 22, 2013 (2.3% of searches)
Penguin 2.1  – Oct. 4, 2013 ( 1% of searches)
Penguin 3 – Oct. 17/18 2014 (LESS THAN 1%)
Penguin 4 – Announced September 2016 (with potential updates into 2017, but not officially announced)
Impact of Historic Penguin Updates
Many sites were impacted experienced fall-out from Penguin 1 and Penguin 2, and some Webmasters have been waiting since 2012 to be 're-evaluated' by this algorithm – leaving them in a desperate position.
Google Penguin 2 did a pretty good job at devaluing some lower quality links from obvious link sources. Whether Google just slapped an algorithmic change on you, algorithmically penalised you or started ignoring your links – the result was that previously stable rankings disappeared overnight. If the sites that link to you have a quality issue (from Google's point of view), expect that ranking problem only to worsen over the coming months.
If you were hit with one of Google's changes – you could expect rankings to fluctuate, and perhaps dissolve in the coming weeks and months, especially if you have LOTS of 'low-quality' links pointing AT your site.
I do see Google rewarding a diverse and natural link profile even in some less spammy verticals. There is still spam, of course.
Penguin 2 was not initially as aggressive as Penguin 1. Penguin 2 looked like more of a rerun of Penguin 1 with a net cast wider. Penguin 1 focused on home pages (with lots of manipulative anchor text) – and Penguin 2 was a rollout of the same algorithm to internal pages on your site (as we understand it).
Competing Without Relying On Unnatural Links
It doesn't change what anybody running a site for the long term should be focused on going forward in 2018:
Making content
Making content relevant
Making appropriate content reputable
Increasing engagement
For the small retailer wanting to compete in Google who wants a degree of certainty, that rankings they have today are there tomorrow, building links with lots of focused anchor text and using low-quality networks is finished.
AND don't expect Spam to disappear.
Spam always ranks before a fall. During that time – you lose out. By the time Google has caught up with the spam, it's ranking new spam above you. Google makes a lot of money from the status quo if you haven't heard.
Dissociating Toxic Links
Google says of the disavow tool:
This is an advanced feature and should only be used with caution. If used incorrectly, this feature can potentially harm your site's performance in Google's search results. We recommend that you only disavow backlinks if you believe you have a considerable number of spammy, artificial, or low-quality links pointing to your site, and if you are confident that the links are causing issues for you.
and:
If you believe your site's ranking is being harmed by low-quality links you do not control, you can ask Google not to take them into account when assessing your site. You should still make every effort to clean up unnatural links pointing to your site. Simply disavowing them isn't enough.
Lots of SEO naturally are wary of anything Google says.
But, if your positions took a slap during a Penguin update or refresh, it will be time to clean up those links and get busy building new reputation and authority – disavowing the real crap is a likely place to start (although I would 404 / 410 internal pages with VERY spammy link profiles first).
What If I Do Nothing about my old toxic links?
You can also do nothing, and hope Google passes you by, and your rankings do not disappear over the coming months.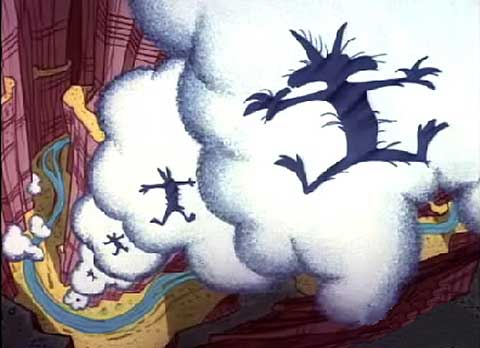 I wouldn't.
You SHOULD be disavowing most risky links from your backlink profile as you are still at risk of manual actions and future algorithm changes.
You should STILL be link building, too, but start with a piece of content that deserves links. Links STILL make the world turn as far as Google is concerned – just don't be doing what everyone else is doing.
If you are not involved in any low-quality link building, Penguin will probably not affect you, anyways – but there are lots of other things going on at Google to change your rankings.
Google has a habit of hitting webmasters with one update after another, sometimes with multiple types of update at one time.
It all adds to keep SEOs guessing and learning.
Summary
Google is serious about messing with the longevity and confidence in SEO. If you get a manual penalty, you'll probably have to remove links and use the disavow tool – which is a tremendous drain on resources and time.
Audit your backlinks if nothing else.
Consider using the disavow tool to tackle obvious algorithmic penalties if traffic is taking a nosedive, or a site you know will take a hit in the next Google Penguin update.
There are arguments against this, mind you, but low-quality unnatural links are certainly going to have to be addressed for sites with little online business authority themselves – and probably even more so for sites that exist to profit from natural SEO traffic.
You are going to hear a lot about 'content marketing' going into the near future.
You still need to be building links, but avoid the low-quality stuff and avoid the kind of networks on Google's radar.
Any industrial method of link-building is eventually going to get Google's attention.
For a refresher – you can also see things Google tells you to avoid.
Related links
If you are having problems with unnatural links, or experienced a gradual, or cataclysmic fall in traffic from Google, and want professional help to remove them, you can contact us here.
Keep Up-To-Date
For industry news about SEO in general, I follow Search Engine Land and Search Engine Roundtable. For search engine patent analysis, I recommend Bill Slawski.
Google Penalty Recovery Services
We have a very good track record of lifting penalties, or manual actions, as they are called. We do NOT have a special relationship with Google or anything (NO SEO company does), but Google (in our recent experience) is being fair-handed when you make a concerted effort to promote your website in their listings by their guidelines.
We get successful results because we STICK AT IT – and work with your business UNTIL the penalty is lifted, and for a fixed cost, based on the number of domains (websites) pointing at your site.
Every website situation is different, but the good news is your business CAN recover from such a Google penalty. It CAN return to previous ranking positions.
Rankings and traffic CAN even improve after a penalty if you are willing to promote your website in a way more likely to build real trust and reputation signals to your website.
We can often get a penalty lifted relatively FAST, and using no tricks – contact us today if you need a professional, manual review of your unnatural links, and help with identifying and removing them, for a successful Google reconsideration request.
SMALL BUSINESS OWNERS
Send me an email if you want your backlinks manually reviewed, or have an unnatural links notice from Google. Costs will be dependent on your backlink profile. If you've lost Google traffic over the last year – this could be the sign of an algorithmic shift or penalty, based on an aspect of your links or site. I think we can expect Google to get more aggressive – end of summer is almost upon us. Contact us if you want a comprehensive SEO audit of your business site to look for risk AND opportunity.
SEO GEEKS
If you know what you are doing, want to take this job on yourself, expect to review your links manually but you need a little direction to get started – try Kerboo (formerly Link Risk (Affiliate). I point out this tool as I have a great respect for the people behind it, their combined experience and technical ability.
CONNECT WITH ME ABOUT SERVICES