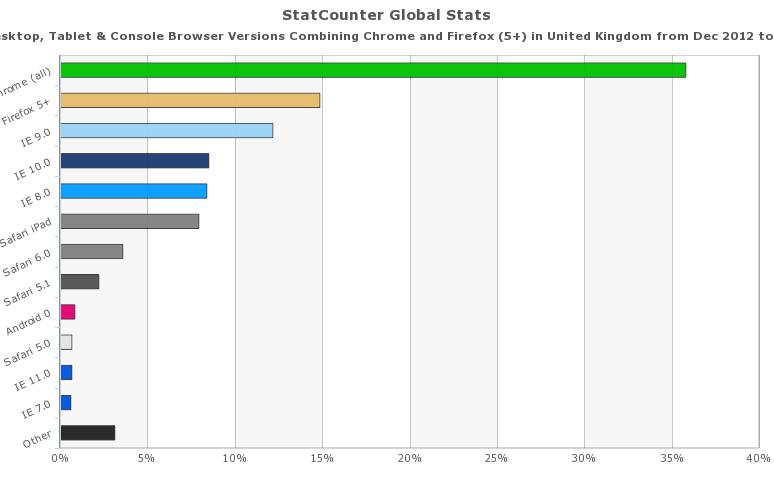 Check How Your Website Looks Across All browsers
Site owners and beginners to web design should know that your site will not and cannot look the same in all browsers and operating systems and some visitors on certain devices will run into some sort of difficulty on your site. Your website CAN'T look the same in ALL of these browsers, but if it looks crap in most of the popular browsers, then you might have a problem.
If you are a website designer, you might want to test your web design and see how it looks in different versions of Microsoft Windows Internet Explorer. You'll especially want to test how your new web page looks in IE, Firefox, Chrome and Safari across multiple operating systems including Android, Windows for PC and Apple Mac OS, desktop and mobile versions!
The most common versions of IE include IE 9.0, IE 10.0, IE 8.0 and IE 7.0
The following online test sites enable you to view your website using multiple computer setups including windows and mac Internet Explorer, Chrome, Firefox, Safari:
Test IE NetRenderer
IE NetRenderer allows you to check how a website is rendered by Internet Explorer 7, 6or 5.5, as seen from a high speed datacenter located in Germany.
http://ipinfo.info/netrenderer/
Browser Shots
Browsershots makes screenshots of your web design in different operating systems and browsers..
Test your website design in different browsers like Internet Explorer, Firefox, Opera, Safari and Google Chrome. Using Browser Shots is an excellent way of testing how your website design looks across different browsers and screens / platforms.
It is an essential element of good website design that you test your website and how it looks or 'renders' in as many web browsers as possible – though it is worth remembering it is impossible to design a website to look exactly the same in all browsers.
Best Screen Resolution to Design Websites
Last Years Global Trend (2013-2014)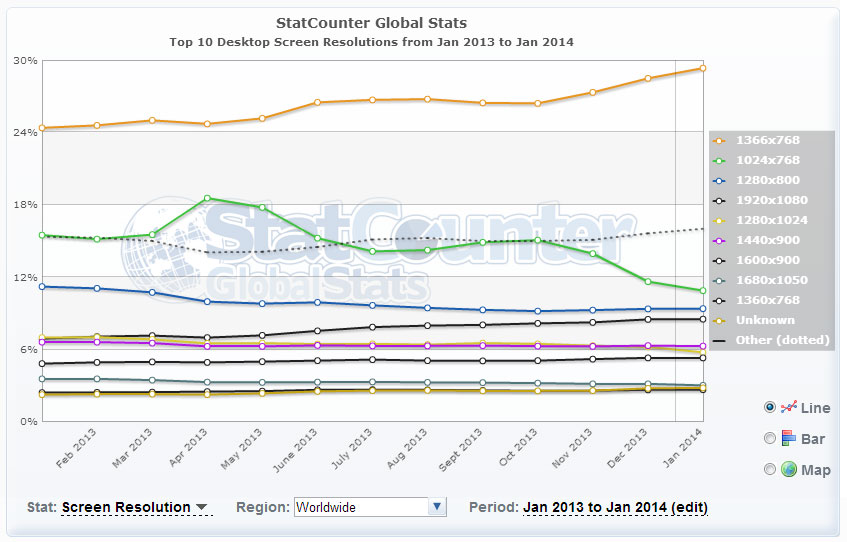 Check out our page on best screen sizes to design for the web in 2015.
If you want to make your website more 'Google friendly' try our 100%FREE Hobo Web Page Auditor!