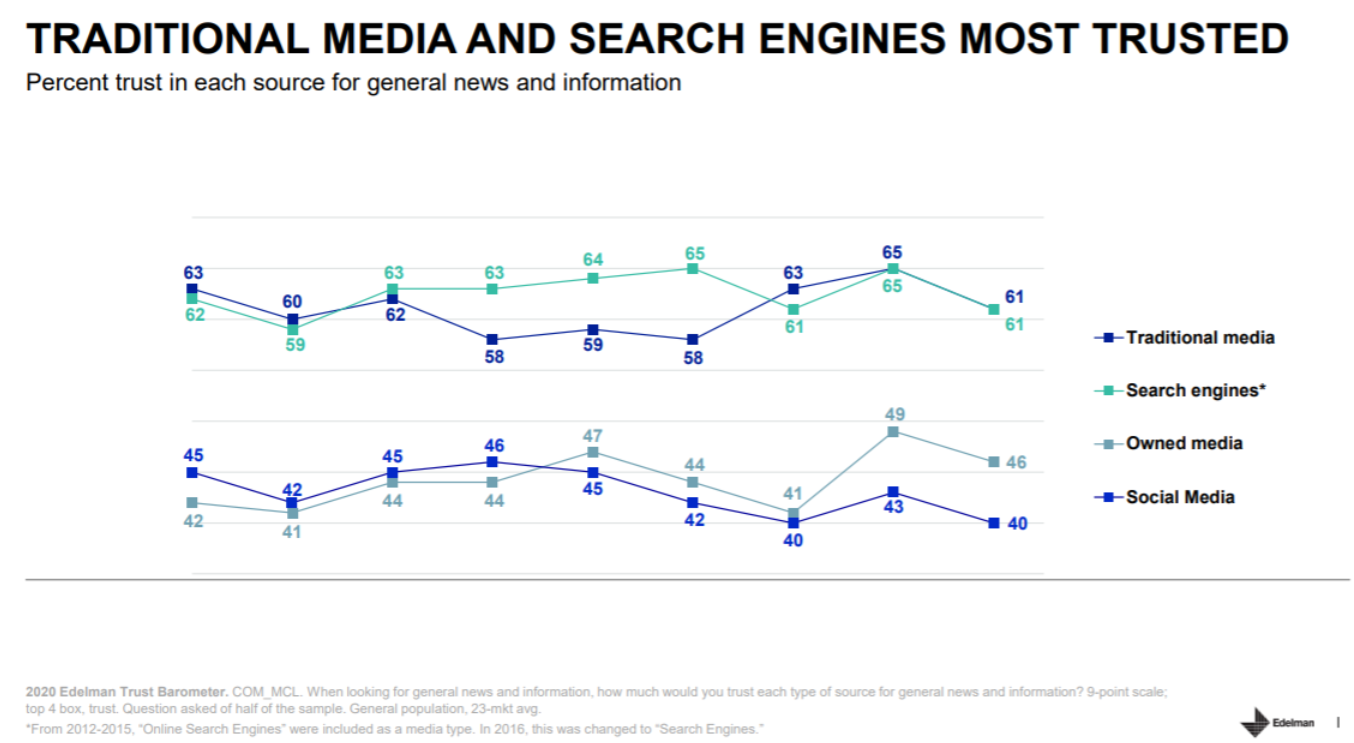 While search engines can find your website themselves via links on the web, it is faster to submit a new website directly to search engines using webmaster tools. Google and Bing both have webmaster tools for you to use. Sign up for Hobo's Free SEO training course to find out more.
How do you manually submit a site to search engines?
You do not need an SEO provider to submit your site to search engines. You don't pay to get into any of the big search engine's natural (free or organic) listings. Most search engines have ways of submitting your web pages directly to their index when you verify website ownership.
Submit your website yourself to the most important search engines:
Submit site to Yahoo using Bing WMT
Submit site to DuckDuckGo using Bing WMT
I've audited thousands of websites over 20 years as a professional SEO. Here is what you need to know about SEO in 2022 and a free tool to help you manage your projects or learn about SEO: https://t.co/WwZgEa8yBd A thread (1/10) pic.twitter.com/Abh5m3TOi4

— Shaun Anderson (@Hobo_Web) July 1, 2022
Why should you submit your website to search engines?
Getting listed on Google and the other popular search engines is one of the most effective ways of directing free (or more accurately unpaid), targeted traffic to your website.
Organic traffic is still the most valuable traffic in the world with search engines still rated among the most trusted source for finding news and information:
Here are some tips to help you if you're a beginner in all this.
Sign up for Hobo's Free SEO training course to find out more.
What are the top search engines to submit a site for 2022?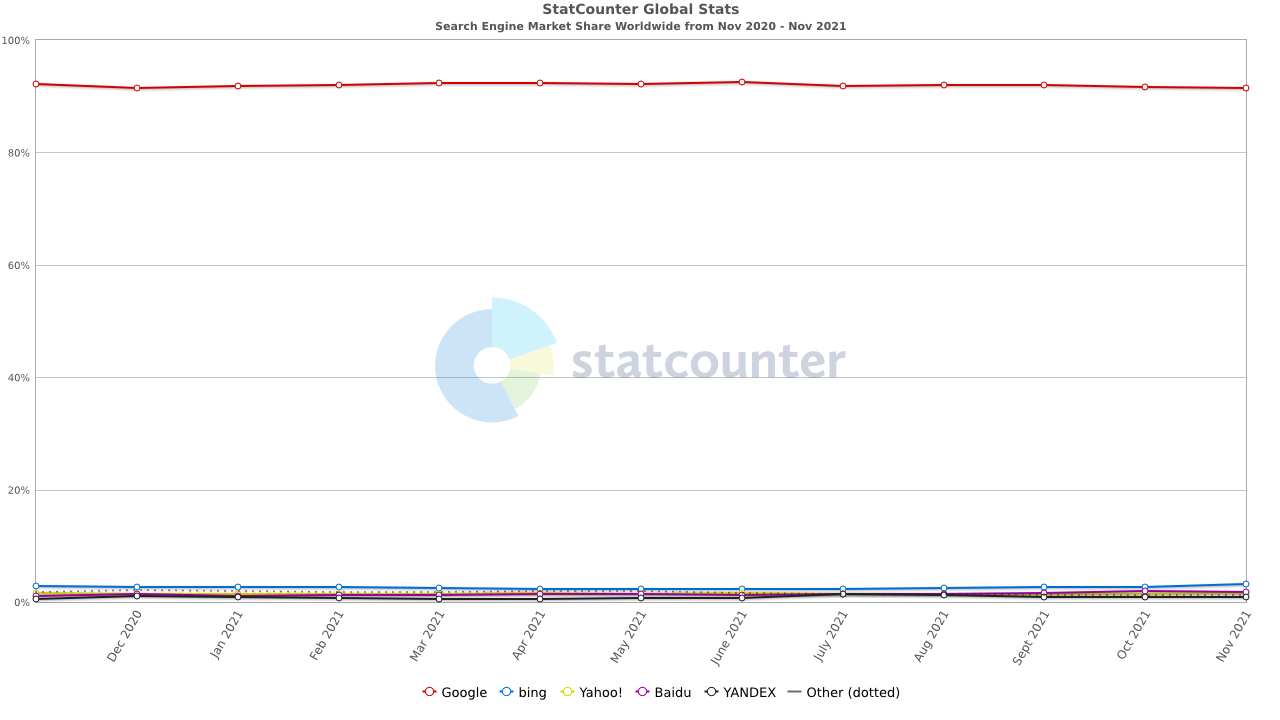 The most popular search engines in the UK are Google, with around 90% of the market share, Bing, and Yahoo. It is a similar picture worldwide. All search engines serve nationwide results, based on the reputation of a website and local results, based on the proximity of the user to the business.
Google, for example, has many country-specific engines (e.g. www.google.co.uk) that help Google deliver more accurate results for UK-based users.
The Hobo team still remembers the first time they had to add a site to Google. That was many years ago now, but they had no idea how to do it either.
They didn't know if they had to register the site with search engines in some special way. Didn't know if they had to add the site to Google by themselves or pay Google to do it. It's simple to do – so this article has been written to give you a better understanding of the process (which costs nothing).
This guide is a primer about getting your small business website into Google, Yahoo and Bing….fast, and free.
Google is the principal driver of traffic in the UK.
When it comes to submitting your site to thousands of search engines – well, don't bother.
There is only a handful of players in the UK and most partner with the top global search engines Google and Bing.
Getting your site into search engines is one thing; ranking high in Google, for instance, is another story altogether.
At some point, to rank better in search engines, you are going to have to get other sites to link to it, so you may as well think about that first link on external sites. That usually means creating useful, accurate, and in-depth content that attracts links naturally.
Sign up for Hobo's Free SEO training course to find out more.
Do you need to pay to get listed on Google?
QUOTE: "Google doesn't accept payment to crawl a site more frequently, or rank it higher. If anyone tells you otherwise, they're wrong." Google Webmaster Guidelines, 2020
No.
You do NOT have to pay a penny to get your site into any of the major search engines.
You can submit your URL to all the main global search engines for free.
You can pay for placement in all search engines, including Google through Google Adwords (PPC) but this tutorial is specifically for free listings and free traffic.
Googlebot and Bingbot will probably find your site themselves. These two search engines also share their data with other free search engines and directories:
For instance, submitting your site to Bing will also get you indexed by Bingbot in Yahoo and DuckDuckGo:
QUOTE: "To do that, DuckDuckGo gets its results from over four hundred sources. These include hundreds of vertical sources delivering niche Instant Answers, DuckDuckBot (our crawler) and crowd-sourced sites (like Wikipedia, stored in our answer indexes). We also of course have more traditional links in the search results, which we also source from multiple partners, though most commonly from Bing (and none from Google)." DuckDuckGo, 2020
and
QUOTE: "Yahoo Search results are powered by both Yahoo and Microsoft. To optimize for Yahoo Search, you'll want to submit your sitemap to both Yahoo and Bing." Yahoo, 2020
How do you check if your site is on search engines like Google?
Just type your website address into the Google search box. If Google knows about your site, it will tell you. If your site doesn't feature as the number 1 result, you may need to submit your site to Google.
Another way to check if a page is in either of the search engines is to lift a piece of unique text from the page, put it into the search box "in quotes".
Your page should come up if Google is indexing your site.
Us the "site:" command operator – e.g.  simply type "site:www.hobo-web.co.uk" into the Google Search Box(Bing too) as the "info:" command was deprecated (2016).
You can use the site command on your homepage or any internal page on your site.
You can use the same command on Bing, too.
Sign up for Hobo's Free SEO training course to find out more.
Why can't you find your site on search engines?
Search engines like Google need to find your website before it can crawl, index it, rate it and display it in its listings (SERPs – or Search Engine Results Pages).
Googlebot (the spider Google uses) accesses your page if it knows your website exists. Your website can only be listed in Google search if it was crawled and indexed by Googlebot in the first place.
Google may not know about your site, yet.
There are many reasons a site does not rank in Google.
Submit your site to Google Search Console
You can submit your website and verify it in Google Search Console. The procedure to connect your website is very simple with a little technical knowledge.
QUOTE: "Verification is the process of proving that you own the property that you claim to own. We need to confirm ownership because once you are verified for a property, you have access to its Google Search data, and can affect its presence on Google Search. Every Search Console property requires at least one verified owner." Google, 2020
How do you submit a URL to Google local business results?
Local SEO rankings are powered (in part) by Google's local business directory and can be improved by submitting your site to Google and telling them everything about your company.
QUOTE: "Google My Business – Get your business on Google Maps." Google Webmaster Guidelines, 2020
Local business results for your business are only shown when there are searchers at a location near to your business or are specifically searching for your service in your area.
Google will promote the most popular, most connected, most relevant and most trusted businesses in the local area to the top of SERPs.
Sometimes this is in 'local box' style listings, other times, Google will merge local results with global results (since the advent of the VENICE algorithm change).
Sign up for Hobo's Free SEO training course to find out more.
Best practices for Google Business Profile
QUOTE: "Providing and updating business information in Google My Business can help your business's local ranking on Google and enhance your presence in Search and Maps." Google Webmaster Guidelines, 2020
In Hobo's experience, giving Google as much information as possible about your business is just about the best policy. Get listed in as many local business directories as possible. Encouraging positive reviews on your profiles all improve your standing in this index. Local business rankings are calculated differently from natural results but often BLENDED with them, if Google can detect your location).
The basic good practice guidelines rarely change. Do not be tempted to spam Google local listings:
QUOTE: "Google reserves the right to suspend access to Google My Business or other Google Services to individuals or businesses that violate these guidelines, and may work with law enforcement in the event that the violation is unlawful." Google My Business Guidelines, 2020
If you are a small business or a brand new business just starting out, you should claim your listing. It's 100% free and gives you a measure of increased visibility on Google if folks are looking for your type of business in your area.
Submit your content to all Google services
You can manually submit your site and other content directly to various Google services including Search, Maps, Video, Podcasts, Images, News, and shopping to name a few.
Google has lots of ways to help businesses get online:
Video
QUOTE: "Video on Google Search – Make your videos findable and crawlable by Google Search." Google Webmaster Guidelines, 2021
Podcasting
QUOTE: "You can expose podcasts to Google by following these guidelines." Google Webmaster Guidelines, 2021
Images
QUOTE: "Follow our image best practices to get your images to appear in Search." Google Webmaster Guidelines, 2021
Blogging
QUOTE: "If your site is a blog, here are some tips for creating a useful blog and helping Google crawl it." Google Webmaster Guidelines, 2021
News
QUOTE: "If you have news content, be sure to read the Google Publisher Center help documentation." Google Webmaster Guidelines, 2021
Shopping
QUOTE: "Google for Retail – Promote your products on Google Shopping, Google Offers, and other properties; submit your product catalogs digitally to Google Search." Google Webmaster Guidelines, 2020
Small Business
QUOTE: "Google for Small Business – See what resources Google offers to help your small business thrive." Google Webmaster Guidelines, 2020
Street View
QUOTE: "Street View – Invite customers on a virtual tour of your business." Google Webmaster Guidelines, 2020
Knowledge Panel
QUOTE: "Knowledge panel – If you want to manage your identity as a person, business, or organization on Google, you can suggest changes to your knowledge panel entry." Google Webmaster Guidelines, 2020
Books
QUOTE: "Google Books and eBooks – Promote your books online and sell your titles through our eBook store." Google Webmaster Guidelines, 2020
Street View
QUOTE: "Street View – Invite customers on a virtual tour of your business." Google Webmaster Guidelines, 2020
Scholar
QUOTE: "Scholar – Include scholarly works in Google's academic index." Google Webmaster Guidelines, 2020
Which search engine submission services should you use?
NONE.
The Hobo team was talking to someone who recently paid a website submission company to submit their site to lots of different search engines.
It's easy to forget many are ignorant to what seems, to the experienced, an obvious waste of money. During recent research, a member of the team was looking at some free of the free search engine submission tools available recently and a great many of them are simply lead generation tools to get your email address.
You put your website into the tool with your email, and this company has now been alerted you need SEO services.
If you're lucky, you'll only receive the odd unsolicited email.
If you're unlucky, you've just been added to a spam list to be forever bombarded with low-quality SEO services, guest post requests, directory submission services, penguin proof link building strategies and emails telling you about undetectable link networks and the latest traffic exploding WordPress plugin.
If you are being told about most of these services in an unsolicited manner – there's nothing private or undetectable about them.
Search engine submission has not been a priority for most SEO that Hobo mix with because they know the search engines that matter (and are relevant) do a good job of finding a new site by themselves – and there are many documented ways of getting a page into Google, Yahoo and Bing.
You do not need a company to do this for your business.
You can submit your site to search engines yourself, for free, anytime you want. Your site should be plugged into relevant search engine offerings (like Google Search Console and Bing Webmaster Tools for a start).
The team don't ever recall a high-quality site not being indexed pretty quickly by all the main search engines, and that's without bothering even with the above services from the engines.
Invest your money instead in building the online reputation of your website and making your pages richer, and more relevant, and seek to keep people on your site, when you get them. Don't submit your website to sites where you do not know where the link will appear or you are probably in unnatural links territory.
How do you improve ranking position in search engines?
There are a few ways Hobo can share for getting into Google, and improving your rankings.
The most important thing is to ensure your website and its content is of very high quality.
In Hobo's experience, you can always be improving your website content.
QUOTE: "SEO copywriting is the art of writing high-quality content for search engines on-page, in page titles, meta descriptions, SERP snippets and SERP featured snippets." Shaun Anderson, Hobo 2020
Another way to improve your rankings (if your site is of reasonable quality, already) is to get a natural link from a reputable website to your website. Yes, that's 'all' you need to do.
QUOTE: "Link building is the process of earning links on other websites. Earned natural links directly improve the reputation of a website and where it ranks in Google. Self-made links are unnatural.  Google penalises unnatural links." Shaun Anderson, Hobo 2020
Google likes finding new sites "itself", and it does this by spidering links from website to website, and eventually ranks pages on the quality and number of those links.
If you want to improve your rankings, try and get a link from an "authority" site in your industry, or ask for a few links from other businesses or suppliers in your line of work, perhaps not direct competitors.
Editorial links from media sites are still highly sought after.
One link from a very well trusted site in your niche can improve how much trust Google has in your website, but search engines want you to create 'buzz' about your site, rather than build links in a mechanical fashion.
QUOTE: "If you have a manual action for "a pattern of unnatural artificial, deceptive, or manipulative links pointing to pages" then you will very probably need to use the disavow tool to clean up the links you commissioned or made yourself." Shaun Anderson, Hobo 2020
If you cannot think at all how to get a link you can add your site to Google directly.
Do not buy links or be suckered into any rank-high rank-fast ranking schemes. There are none.
Ranking in Google is a very nuanced process and it takes time, especially with new sites.
Sign up for Hobo's Free SEO training course to find out more.
How do you submit new pages to search engines automatically?
Don't worry about telling Google about new pages on your site once your site is indexed and appearing in Google. Google is very good at finding new content. Google loves fresh content, and if you publish lots of it on your site, and it's of a good quality, Google will visit your site often, and rank your content for free.
You can also add an xml sitemap direct to search engine webmaster tools:
QUOTE: "The simplest way to submit your new and updated URLs is to verify your site ownership on Search Console. After you verify, use the Sitemaps report to see which sitemaps were processed for your site, any processing errors, or to submit a new sitemap for your site." Google  Developer Guides, 2020
You can ping Google (and other engines) using RSS or XML Sitemaps. Most CMS systems have some support for this. If you have a blog, In the past, the team found registering a site with FEEDBURNER is useful in happy, instant indexing of new content on a site.
"QUOTE: "An RSS feed is also a good idea with RSS you can use pubsubhubbub which is a way of getting your updates even faster to Google so using pubsubhubbub is probably the fastest way to to get content where you're regularly changing things on your site and you want to get that into Google as quickly as possible an RSS feed with pubsubhubbub is is a really fantastic way to get that done." John Mueller, Google
If your website publishes an XML sitemap, this is even better. It's amazing how fast Google indexes and ranks pages.
The team has seen pages get into Google and rank in the top ten for a phrase in less than a second.
QUOTE: "In the sitemap file we primarily focus on the last modification date so that's that's what we're looking for there that's where we see that we've crawled this page two days ago and today it has changed therefore we should recrawl it today we don't use priority we don't use change frequency in the sitemap file at least at the moment with regards to crawling so I wouldn't focus too much on priority and change frequency but really on the more factual last modification date information" John Mueller, Google
Of course, to get all your pages indexed by Google you need to have a high-quality site,
QUOTE: "Make sure Google can crawl your website, index and rank all your primary pages by only serving Googlebot high-quality, user friendly and fast loading pages to index." Shaun Anderson, Hobo 2020
Should you submit your site to directories to get indexed in search engines?
No.
QUOTE: "Most directories send you VERY little or no referral traffic and on their own in little numbers have little impact in SERPs. Low-quality directory links are clearly not the type of links Google wants to count as a 'vote' – which render most SEO-friendly directory submission services redundant." Shaun Anderson, Hobo 2020
You could, of course, think about submitting your site to directories. There are some good-quality directories out there. A link in ONE OR TWO of these directories will probably get your site into search engines.
Unfortunately, there is a LOT of low-quality links you will probably stumble upon first. That kind of backlink can quickly turn toxic – and too many of them can cause you problems.
Hobo's thoughts are to AVOID all low-cost, cheap SEO submission services, especially those based around submitting
your site to SEO directories.
Often pointless and often risky.
Hobo recommends forgetting about link building and focusing on creating high-quality content on a fast, responsive website.
How do search engines work out where your website ranks?
Before you try to add your site to the search engines, you should understand what they look for when they decide how to rank your site.
Just because you're website is listed in Google doesn't mean you'll get traffic. You need to make sure your site is high-quality and search engine friendly. The general understanding is that most engines use a "formula" to determine search intent, keyword relevancy, online reputation and site quality and more.
The technical term is called an "algorithm", and each search engine has its own unique algorithm (s) that it uses to rank pages. Generally, this 'magic' formula consists of your page title, text content and the number and quality of links pointing back to your site, etc, etc.
Some say Google uses over 200 signals to rank a page, all weighted differently, at any one time – and Google likes this flux. It makes manipulating their results pages more difficult.
It's important to note that every search engine is different in how the rank sites. Bing and Google do have very similar guidelines,though.
QUOTE: "There are rules when it comes to ranking in search engines." Shaun Anderson, Hobo, 2020
Some may look at meta tags, some may ignore them and just place emphasis on your body content. These days, most metadata is becoming less and less important and often ignored.
QUOTE: "Ranking high in Google has far more to do with relevance and reputation of high-quality content, user satisfaction and online popularity than simple meta tag optimisation." Shaun Anderson, Hobo, 2020
Because of SPAM abuse, many search engines no longer use these tags to help rank pages, but you should still include them because they do use them to display information about your site.
For example, whatever is inside the title tag is often, but not always, the resource the search engine will use as the title of your page in the search results snippet.
QUOTE: "To maximise usability across devices, stick to a shorter concise title of between 50-60 characters. Expect Google to count up to 12 words maximum in a title element. There should only be one page title element on a page." Shaun Anderson, Hobo 2020
The surest way to get into all the major search engines is to be linked to from lots of sites that already appears in Google and Yahoo and Bing. Social signals certainly play a part in the discovery of new pages and sites.
Can social media links get your site indexed by search engines?
Probably. If you do a lot of it. Google certainly spiders Twitter and Facebook (where it can) – and links on these websites often spread to other places –  so creating a profile on these websites sometimes works to help a website get into these search engines.
The Hobo team have also read in the past that Bing spiders Facebook pages too (they have an agreement with FB). Social media links are often 'nofollowed', though, so they often do not count as a 'vote' to your website, so you would not rely on them on their own to improve your rankings.
Hob would NOT rely on social media links to get you indexed.
QUOTE: "While social media links themselves hold little value to Google because they are 'nofollowed', the buzz made possible by social media can lead to organic links and other positive ranking signals (the holy grail of SEO)." Shaun Anderson, Hobo 2020
Do you need links for search engines to find your site?
Kind of, if you don't submit your site directly to search engines yourself.
Historically, the best way to get into Google, and the other top search engines, was for the search engine spider to find your site through a link that was already on another website, which Google already includes in its index. A link from a blog, forum or another website would usually suffice, historically. While this is still the case, there are other easier and safer ways to submit your site.
Any link from another website will do as long as Google sees it as a link (nofollow prevents Google from passing Pagerank and other quality signals – but Google said they might still be used for discovery.).
QUOTE: "Google recommends that webmasters qualify outbound links so that these type of links do not artificially affect rankings. Simply: Use rel="sponsored" or rel="nofollow" for paid links. Use rel="ugc" or rel="nofollow" for user generated content links." Shaun Anderson, Hobo 2020
When it comes to links, you should think how relevant the page is that you want the link from to your website. Does Google rate the web page highly? If not, a link on that site might be ignored.
Many SEO think relevant links are important. Hobo think it's more important just to get a link from a real website.
QUOTE: "If I get a choice between a 100 Tweets and a one link on a real website, today – I would take the links from real websites or blog posts every time." Shaun Anderson, Hobo 2020
A link from a reputable website will help Google trust your site more. Ranking high or even number 1 on Google often comes down to reputation and the quality of sites that link to you. Google rates the quality of your website too, in this rank calculation).
If you submit your website to cheap directories or buy links to get into Google, these links can harm your online reputation and rankings in the future. You could be effectively penalised, or removed from Google's results entirely.
The simple truth is you hardly even need a link for Google to find your website. Google (especially) WILL find your domain within days or weeks, and if your website has unique content on it – it will go into its index quickly.
QUOTE: "Duplicated content is often not manipulative and is commonplace on the web and often free from malicious intent. It is not penalised, but it is not optimal. Copied content can often be penalised algorithmically or manually. Don't be 'spinning' 'copied' text to make it unique!" Shaun Anderson, Hobo 2020
It will probably rank high for a little while too. Then drop down the rankings a bit. A 'honeymoon period'. Maybe it's to give you a taste of Google traffic – or perhaps it is to determine which quality standards your site fails to meet.
Bypass all this by manually submitting yourself to search engine webmaster tools.
Best of luck!
Next: Read the guide to  professional search engine optimisation or Hobo's  How to get Google to index your website fast.