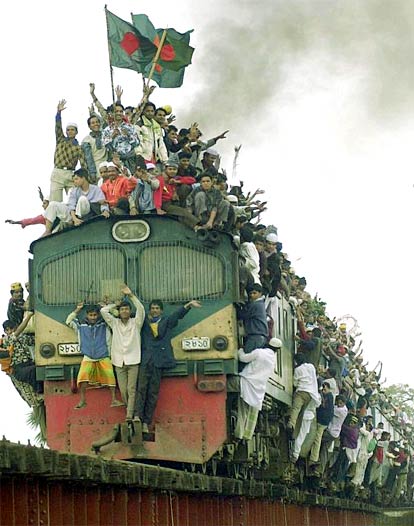 I am a corporate seo and link builder – I am far from what I would call an expert in affiliate websites. This post is about what I think I have observed making the transition from corporate seo (my livelihood) to affiliate seo (my beer money).
When I started playing about with affiliate websites last year it's kind of apparent that some sites that should rank, don't.
For Example
I built 6 NEW test sites with exact match web addresses RECENTLY.
5 of them do well in organic rankings – very well. One of them is nowhere in Google, after months, and after getting some real links to the site too. (EDIT – The same site is Number 1 in Yahoo for it's main keyword after a few months).
The performing sites are affiliate sites, made in much the same way as the underperforming site – but notably, these sites are NOT in a crowded space.
The underperforming site is a pure affiliate site in a very crowded (seasonal) space, with uncloaked affiliate links to suppliers, and discount codes and vouchers slapped all over the place. In short, I made no effort to hide it was a 100% affiliate site.
I did think we've made a nice niche site though – informative and easy to navigate for the user – better, in my opinion, than the competition. There is a lot of competition in this space, mostly spammy, and from the analysis I did, I thought it would be able to break into pretty quickly. I had 200 pages of content hand written too, to make the descriptions completely unique.
It all looked so good……
Top Rankings – Then ZZap! Nothing!
Much like the mythic Google sandbox some folk go on about, the site burst into the rankings and shot right to the top of Google. Then the site virtually disappeared for months (it still is nowhere – I have purposely let it be to see what happens to it). It almost looks like there's a rankings short circuit. It's as if Google is ignoring page relevancy within the site, and the page that should rank, is completely ignored, and as a result, another page on the site ranks on (for example) page 15. The pages that should rank within the site, do not.
Corporate SEO
As a corporate seo, I NEVER experienced a sandbox effect, even launching new sites – obtaining credible links from trusted sites always had an impact within months if not weeks.
Affiliate SEO
As an affiliate seo, I think I see this sort of sandbox (for want of a better word) as a phenomenon in some industries.
Google believes that pure affiliate websites do not provide additional value for web users, especially if they are part of a program that distributes its content to several hundred affiliates. Because a search result could return multiple sites, all with the same content, they create a frustrating user experience.
Hmmmm… well, that is exactly the type I built lol – no matter how well I built it.
It certainly looks as though Google has reacted and:
identified it as an affiliate site, in an already 'spammy' industry with products already syndicated to a LOT of websites
penalised it, or 'sandboxed' it – 'for later'
Why should Google do this? To stop seo like me just wandering into it's index, probably. Didn't Google recently say they don't think a site should rank JUST because a good seo is at the helm?
More Corporate?
I've spent my corporate career trying to make my sites not look spammy. Perhaps affiliate sites need to look more corporate.
Maybe Google just doesn't want another site like yours – and mine – in this space? Well, there ARE hundreds, if not thousands. IT IS a "frustrating user experience" if I take my marketer hat off and put my searcher hat on.
Wether or not this is the case, I'm certainly thinking more about making my affiliate sites different to all the competition…. easier said than done of course.
That is actually what Google wants you to do:
If you participate in an affiliate program, there are a number of steps you can take to help your site stand out and to help improve your rankings. Affiliate program content should form only a small part of the content of your site. When selecting an affiliate program, choose a product category appropriate for your intended audience. The more targeted the affiliate program is to your site's content, the more value it will add and the more likely you will be to rank better in Google's search results and make money from the program. For example, a well-maintained site about hiking in the Alps could consider an affiliate partnership with a supplier who sells hiking books rather than office supplies. Use your website to build community among your users. This will help build a loyal readership, and can also create a source of information on the subject you are writing about. For example, discussion forums, user reviews, and blogs all offer unique content and provide value to users. Keep your content updated and relevant. Fresh, on-topic information increases the likelihood that your content will be crawled by Googlebot and clicked on by users.
Do You Have The Wrong Type Of Site?
I see a lot of folk in forums bemoaning how their rankings are terrible, they are 'sandboxed', or they have lost previous good rankings. If you look at Google's advice, you can see, Google actually warns you about building sites they, well, just don't need any more:
Pure affiliate sites consisting of content that appears in many other places on the web is unlikely to perform well in Google search results and can cause your site to be negatively perceived by search engines. Unique, relevant content provides value to users and distinguishes your site from other affiliates, making it more likely to rank well in Google search result pages.
Do you have the exact same type of site as the current competition? Do you have the same affiliate links as most of the competition? If the answer is yes, and you want to compete for free google traffic, perhaps you need to think about the actual site you are building, rather than just the marketing of said site.
Just Get More Quality Links? Really?
I see a lot of advice from seo in forums and they seem to all mention at some time the same seo advice:
get more quality links
You know that advice on getting quality links to your website is sound, but what if Google has identified your site type as one it does not need in it's already crowded index? What if this advice is from corporate seo, and not affiliate seo?
If this is the case, then you might be swimming upstream as far as good google rankings are concerned, and quality links won't always rescue the site (in time for what you need it for).
It's not as if quality links are that easy to come by these days anyways lol
For Discussion
Do let me know what your thoughts are especially if you are an affiliate seo – this is ONE site, and usually I wouldn't blog about ONE site underperforming, but I thought it worth DISCUSSING as if Google is identifying particular types of site this aggressively, perhaps it's a pointer of what's to come (or is happening) in other verticals.
I have seen the arguments in this space FOR A LONG TIME. 'There is a sandbox'. 'The sandbox is a myth'. 'Google hates affiliate sites'. 'No Google hates crappy affiliate sites'. What I am saying is perhaps, in some scenarios, they are connected.
PS Check out Google's advice on Affiliate Websites here. I've never really discussed affiliate websites on the Hobo blog, so I thought this might be a decent place to start….. even if I am way off with my theories, it's probably useful to highlight what Google recommends about affiliate websites. :)