It's probably time to have a think about the design of your Google+ Brand page.
Here's some design inspiration – 20 examples from the very people who should know what they are doing….Google.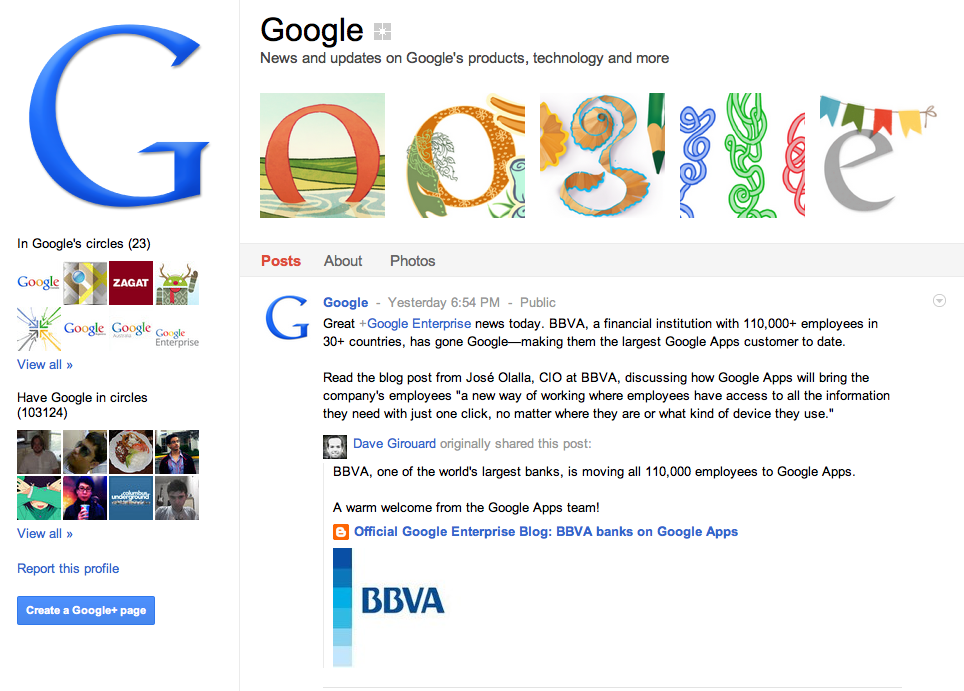 The design of your Google+ brand page is – it seems – limited to a banner style format – made up of a large box (perhaps for your logo), headline, strap line and 5 photos – which Google shows can really add a bit of colour to the page if used properly.



















That might give you some design ideas for your Google+ Brand page.
HOBO
It's easy to create a brand page on Google+ for your business, company, or products.
This is what you start with, of course….