I've mentioned this before. Onsite, one of the most important things you can do, is link to important pages often. I used a 'links-are-lasers' analogy last year which I still use today.
Links Are Lasers
Linking To A Page Heats Up A Page
Pages Get Hot Or Cold Depending On Number & Quality Of The Links To It
Cold Pages Don't Rank For Sh*t
Hot Pages Rank!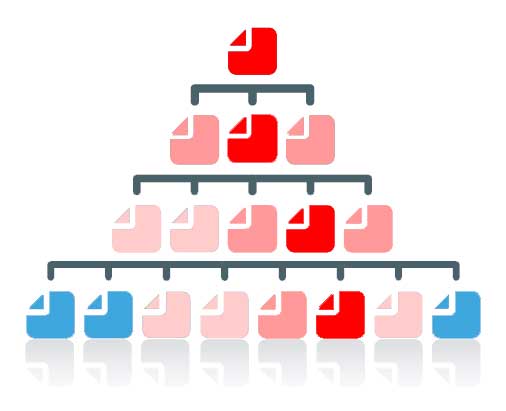 In the diagram above, this is how I optimise sites. I focus on the main pages in the structure, the pages we need to rank at any one time (esp on a new site). I make sure I link to these pages more than any other – and it appears, by doing so, Google does see these as important pages on my site.
You can achieve this with secondary navigation arrays and links in content, but I would err on the safe side, and vary your anchor text as much as possible. And don't just link for linking sake.
Remember, links from other websites also heat up pages. Make sure you link to other relevant pages from these hot pages, to spread the heat throughout the site.
I'd go one step further and say link to your important pages from your home page.