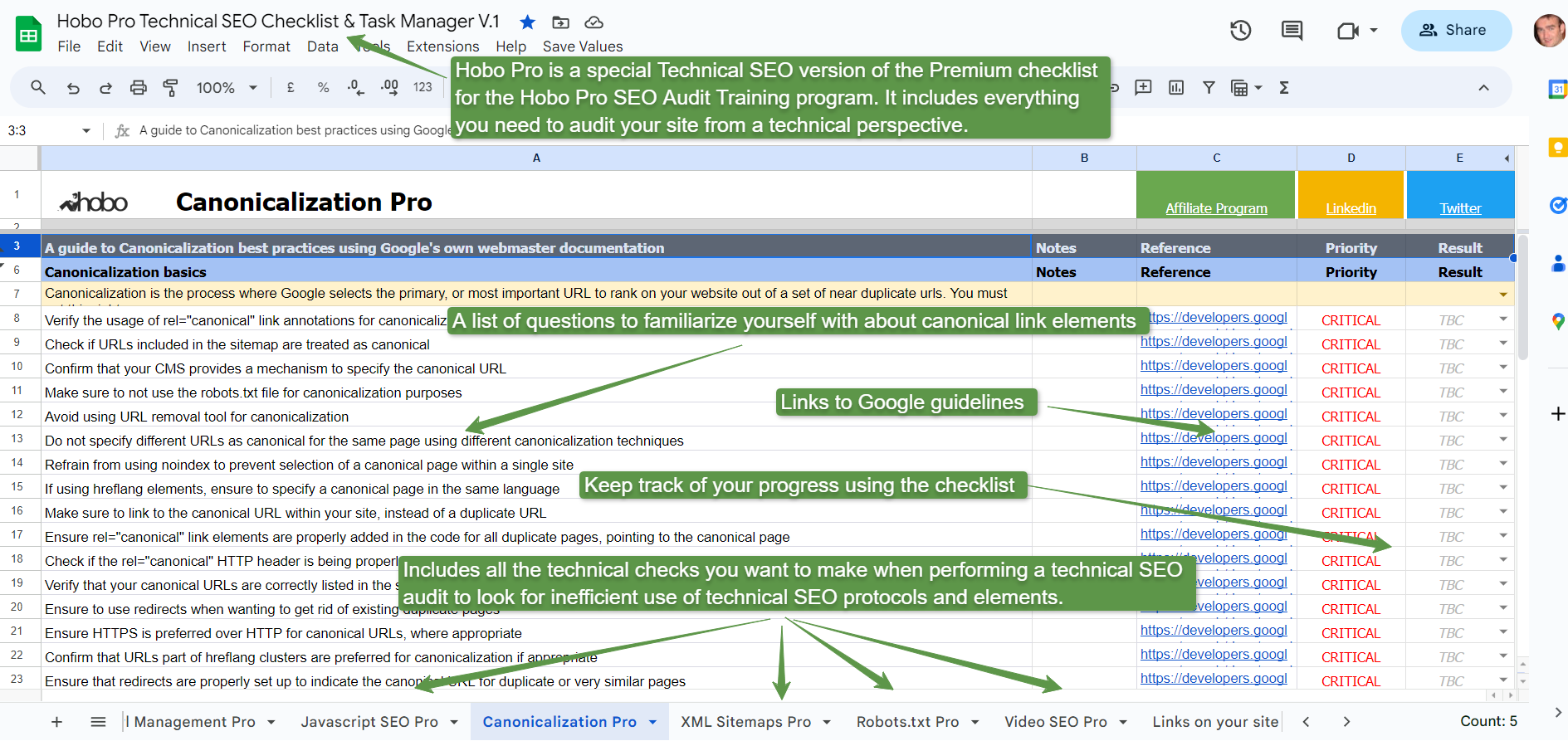 This SEO audit checklist is ideal for webmasters tasked with managing technical SEO on a website and comes as part of the Hobo Pro Technical SEO Audit Course.
What's included in the checklist?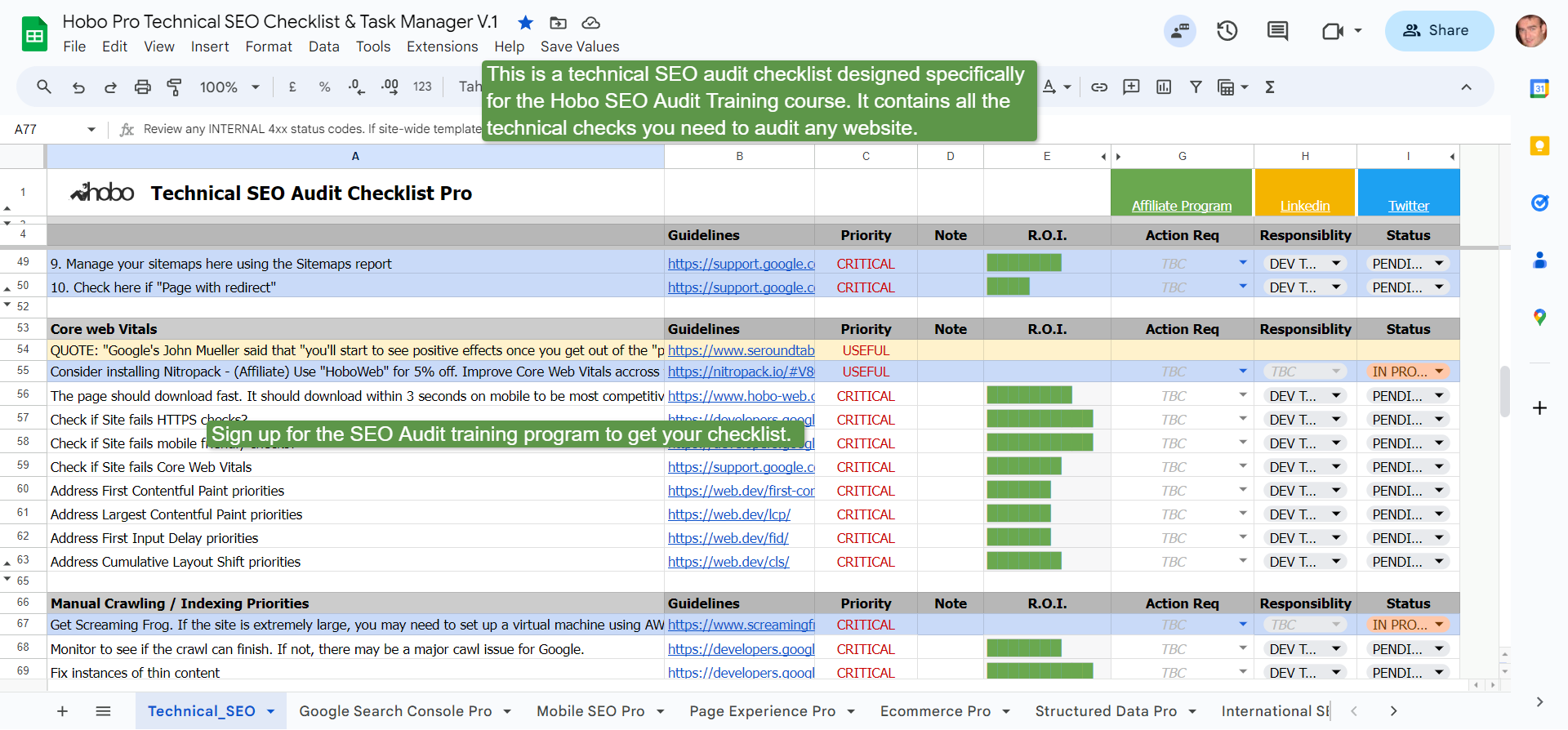 When you join the audit course, you get this checklist.
This contains all the checklists we cover in the technical SEO training course:
Technical SEO audit checklist
Google Search Console checklist
Mobile SEO checklist
Page Experience checklist
E-commerce checklist
Structured Data checklist
International Setup checklist
Structured Data checklist
Meta tags checklist
Crawl Management checklist
Javascript checklist
Canonicalization checklist
XML Sitemaps checklist
Robots.txt checklist
Video SEO checklist
Links on your site checklist
SEO Starter Guide checklist
What's included in the course?

"QUOTE: "LOVE the links straight to GSC. Every email is straight to the point, tackles one problem, very good, easy to read – I look forward to receiving them, that's good!" Hobo Pro SEO Audit student 2023
The course, written by myself, an SEO of over 20 years who performs many audits as my main job, is designed to show you how to perform an SEO audit on any website using Google Search Console and other SEO tools.
This is a live course, so I am teaching on live seo audits performed right now to show students how to perform a professional SEO audit for a business website.
Students can also submit their sites for reviews.
As a student after my course, you will be in a position to confidently audit any business site to find problems with the site that negatively impacts traffic from Google search.
This is an incredibly useful skill set for you to g
12-week course delivered by email
Real examples of the types of problems in SEO audits
Instant access to the Pro checklist
Audit search console
Audit your website
This is a unique, living course.
There's nothing like it out there.
I work with real examples and your own examples.
This course was only launched a week ago and already over 50 people in 30 countries have signed up.
Don't miss out on this limited offer