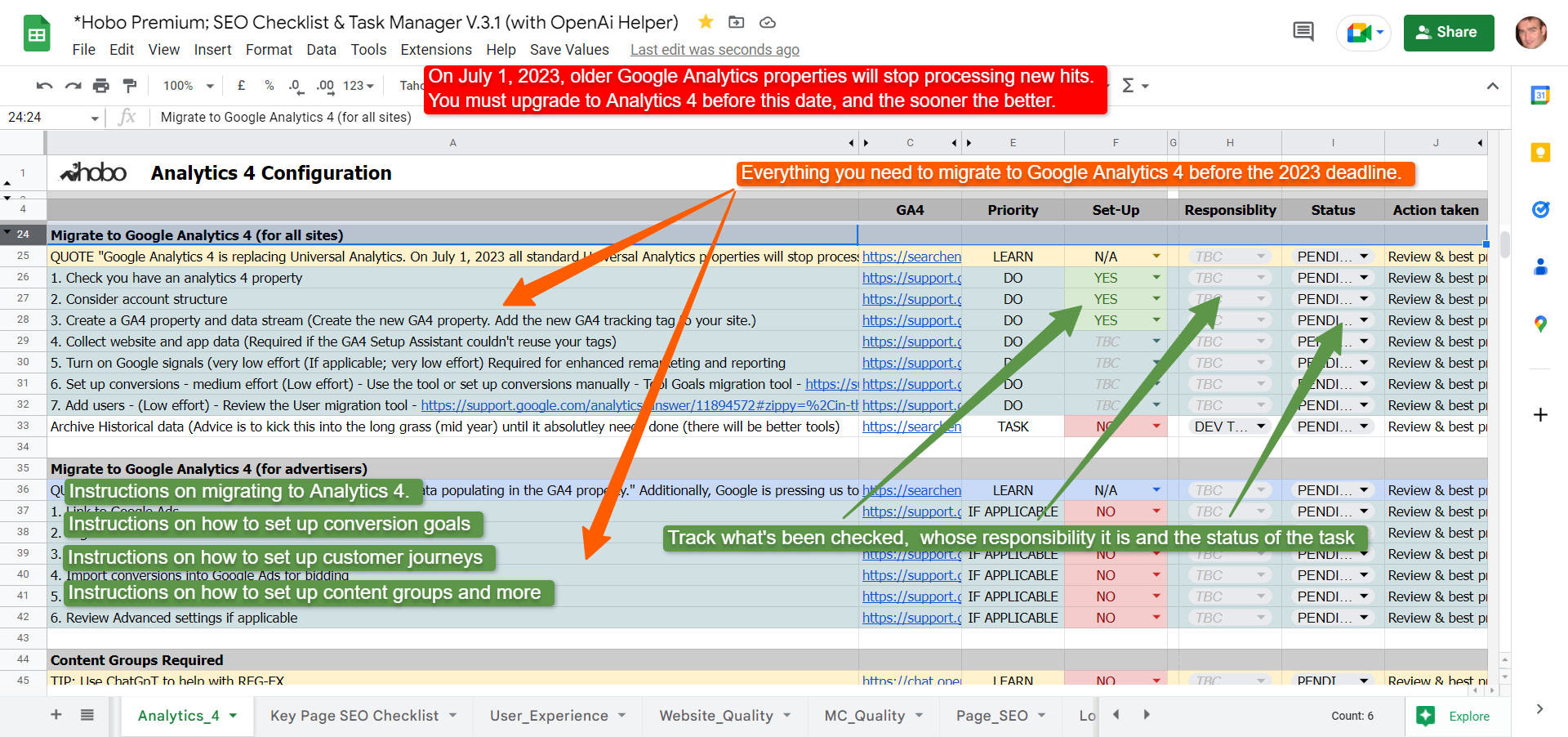 On July 1, 2023, older Google Analytics properties will stop processing new hits for your website. You must upgrade to Analytics 4 before this date; the sooner, the better. Everything you need to migrate to Analytics 4 before the deadline is included in this checklist.
This Google Analytics 4 migration checklist in Google Sheets is intended for website owners, SEO managers and web development professionals to get migrated before July 2023.  Your own web developer or a web designer can move to Analytics 4 and set it up correctly from the start with this checklist.
The checklist includes instructions on the following:
How to migrate to Analytics 4.
How to set up conversion goals in Analytics 4.
How to set up customer journeys in Analytics 4.
How to set up content groups in Analytics 4.
Track what's been checked
Track whose responsibility it is
Track the status of the task
Step-by-step
With the checklist, you have peace of mind your migration to Analytics 4 has been completed successfully.
If you need help migrating, you can hire the Hobo team to do it. Get a quote for your analytics requirements here.
This checklist is available as part of Hobo Premium SEO.
You can see a free version of the SEO checklist here.
Hobo SEO Premium