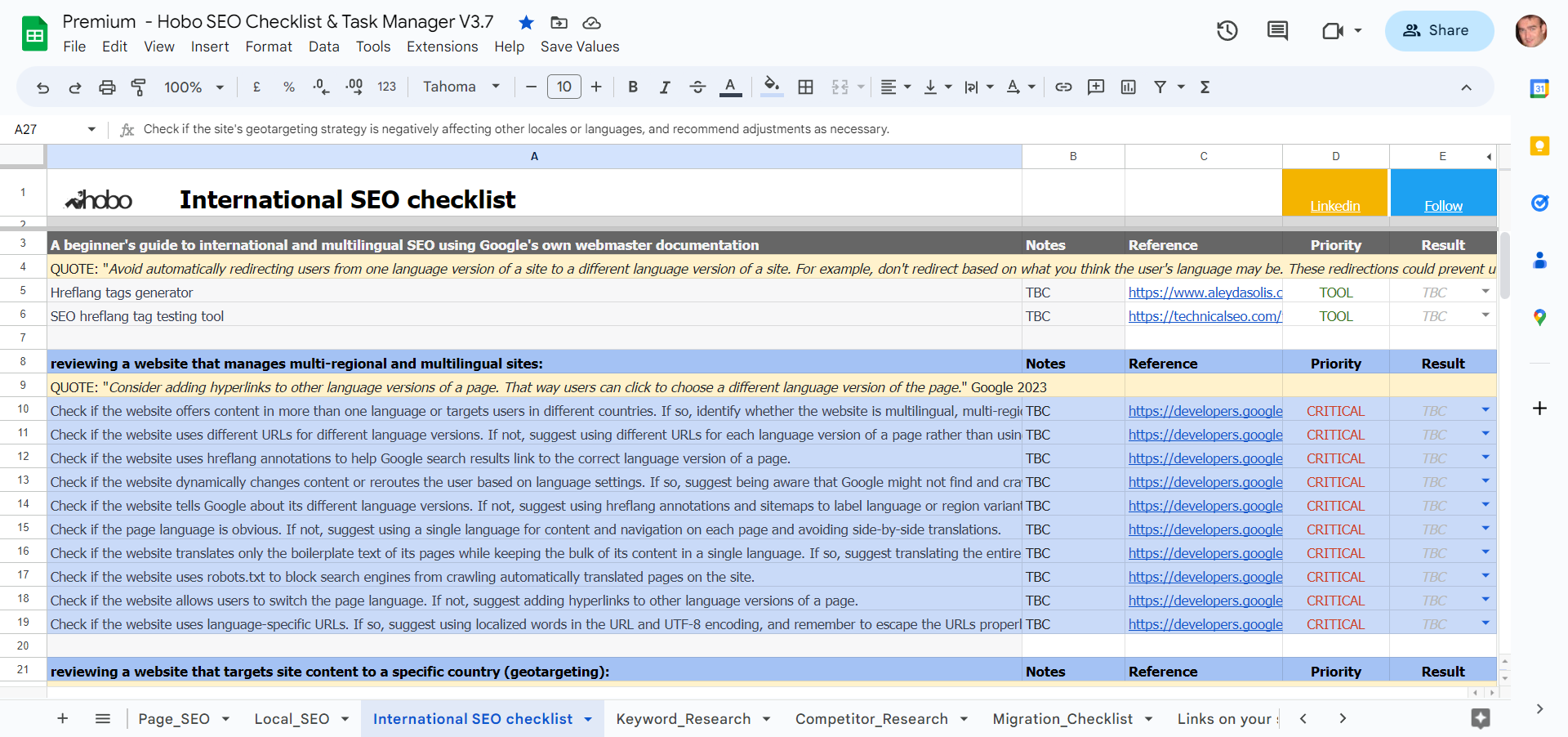 This is an in-depth SEO checklist for in-house or outsourced website managers and web developers (with limited technical jargon) on managing different languages and regions on their website. This professional-level checklist goes beyond the standard international SEO (search engine optimisation) advice.  It includes many recommendations from Google itself on how to manage multi-regional and multilingual sites in Google Search.
This paid-for spreadsheet helps you comply with Google's webmaster guidelines, improve rankings for multi-regional and multilingual pages on your website and rank optimally for enhancements in Google such as featured snippets.
The international SEO checklist includes directions on:
Geotargeting a site.
Multi-regional content.
Multilingual content.
Hreflang implementation.
Hreflang testing.
XML sitemaps.
This checklist is included as part of the Hobo SEO Premium SEO checklist, the free version you may have seen here.