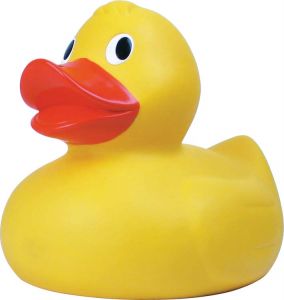 Think Visibility Conference 5 in Leeds was a great success as enjoyed it immersed… I mean immensely as expected – the conference, pre-party and after party. I've sen a few tweets about this being one of (if not THE) best search marketing conference in the UK  – and that from some really seasoned conference goers, – I can't say much as this is the only conference I go to and with any regularity – but everyone seems to have had a great time.
Kieron has a great roundup of (nearly) everything that went on at the Think Visibility conference, Chris has a round up of the shenanigans, and it was nice to catch up with old pals and new ones.
Great to spend time with Chris Clarkson, George Currie, Dixon Jones, Justin Parks (couldn't understand a word this guy was sayin' :D ;), my former good friend Andrew Burnett, Pete Young. i really also enjoyed my time spent with the entertaining Dave Naylor, and the No1 at Bronco, Becky Naylor and lads Kean Richmond and  Anthony Shapley, Jason Duke, Ian Daniels,  Rishi Lakhani who apparently likes to skate on thin ice,  Paul Madden, Kieron Donahue, Peter Handley, Richard Shove, Dean Crudence albeit briefly, Al Carlton (well I waved at you in the nightclub this year), the very chirpy Franz Gerber and Laurence Caro of Neon Lobster, Kev Strong, Samual Crocker, Nick Walker, James Callaghan, Andy Bell my big mate Amrit Gill and very friendly Chris Calitz. Great also to meet Branko Rihtman for the first time too. Man, I've not seen so many links stuffed in one paragraph since Overstock's seo campaign broke news.
I missed a few folk didn't I. Sorry I am very tired –  (Feel free to scold me on Twitter I will add you before I syndicate this article to my RSS subscribers).
Congrats to Rhys Wynne for winning the very first #jaamit award – praise indeed!
Thanks to Dom and Heather and the rest of the VERY helpful team for a great conference. I highly recommend Think Visibility 6 to you all in September 2011 if you are new to online marketing or Search Conferences :)
I remember calling a few folk spammers and they didn't seem to get the irony, or it was just because I didn't have my translator with me, but that was a joke if you don't know me. I don't think the small guy moaning about the free bar kindly supplied by Epiphany Solutions was joking though – he may swell have done better drinking a bit less of it :D
Those in the know, know this post could easily have been called Top Ten Most Absorbent Items in a Mint Hotel or Number 1 Tip NOT To Do At A Search Marketing Conference. PS – Sorry about that Mint Hotel peeps!
I'm sure I can rely on the discretion of my search marketing buddies and feel positive we can put this behind us and it will quickly fade into obscurity. (I still think Dan Taylor and Dan Bell should have been worked over more though).
Accidents can an do happen.
Be careful out there.