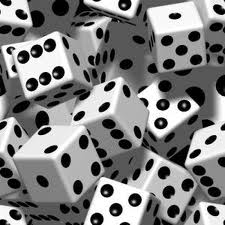 What Would You Do If It Did?
Recently I found an exact match domain for a little project, with 4 domain extensions. I popped a little bit of text on each so as to be 'unique'. A one page holding site for each. I left for Google to discover.
A few weeks later all 4 exact match domains are in Google(.co.uk) and ranking for their term in the same vertical (with another 168,000 results).
.com 5
.net 12
.org 21
.co.uk 23
Your rankings of course, will ultimately be determined by your content and incoming links, and the rankings will fluctuate, but it struck me as slightly interesting to see the difference in ranking between the sites, as I have often wondered where randomness factors into Google – if it does.
In the test sites, the titles are the same, the keyword is mentioned the same amount of times etc etc… theres only 50 words on each page max. There really is not much different between the pages – at all – apart from the domain extension.
If you have a .com in this case, you are laughing – immediately in a top 5 position. But if you choose a .co.uk, you start from the 3rd page? Dead in the water. At least, your starting from a different point.
Perhaps it's to do with the domain extension, but perhpas it is an indication of how Google works at a granular level – the discovery phase – perhaps at this level, your positions are assigned randomly based on a particular set of principles (which we will never know).
Perhaps this randomness is prevalent in Google inner workings and is what protects it from us ever finding out exactly how any particular element works, and even employees knowing it all, or being able to 'promote' -
Matt Cutts did say on his blog:.
someone walked up to me and pretended like he wanted to bribe me: $500,000 for a 1st place ranking. I turned him down, because no one can guarantee a #1 ranking — not even me.
I've REALLY tried to isolate some fairly simple elements use in the past – some I thought MUST give me a definitive answer but alas they did not.
If this was the case it means trying to actually figure out how Google works is a non-starter – it would mean there was no sweet spots, anywhere. Perhaps it's different for all sites. For all elements. Join that together with some ranking elements that are turned OFF, or tweaked, personalisation, geolocation etc etc and you have something that can't be gamed. Well, too much.
Perhaps this randomness is more diluted for the top sites, than the churn they sit on (everything after page 2 or 3)?
What would you do?
It's actually very easy to get good returns from Google unpaid listings if you give it what it wants.
You can stack the odds in your favour by adding lots of content and getting credible links to your site. That's what seo is for me. Look at what the competition is winning with and try and figure out how to 1. compete and 2. beat them. Usually that means copying them to a point, and then trying to do something better at some point when inspiration hits.
Google has a lot of spammy verticals it seems to want to let you spam your way into them as long as it's a good relevant site which is at least as good as the current competition that have already. Of course, some verticals seem more protected than others, but that could just be the level of competition, or an 'age' thing.
It seems as if Google purposely uses brands to clean up verticals with lower quality competition. If I see a vertical with a lot of big powerful brands as the top ten I think 'hello' – here's a vertical Google needs some help with. Brands (well, specifically internal pages, like a bbc article for instance, are good, but they don't beat focused anchor text linkbuilding on their own). Or even a great exact match domain that's been in a low quality linkbuilding campaign.
To get the most from any element, you probably need to be a player – an online entity – a site with trust in any type of competitive vertical.
Which means getting BETTER, or more trusted, more credible links than the competition has, if your page is RELEVANT.
Google is clearly going to be using signals from brands for a long time to come. Links from online brands will make your website a brand until it finds another way of finding trusted sites.
I see a 'brand' as a real site, with some real links to it (or fake real links). This is probably why the seo companies who put links in their client websites rank at the top of the SERPS. I don't ask any seo clients for links, but I ask folk we've made websites for, for the odd link.
As soon as Google can access your pages, with simple navigation, with original content, with a good title – it really is about getting links from real sites.
This is all pure theory – just a mind wander if you are into seo geekery. Don't go changing your domain name or anything silly. maybe this is all just a cae of – it looks like that – sometimes.
The point of my article I think is to point out even though you don't have all the answers, getting quality links is and will be the most important thing you can do to get better rankings from google. If you want more traffic from Google meantime – add content. Lots of it.