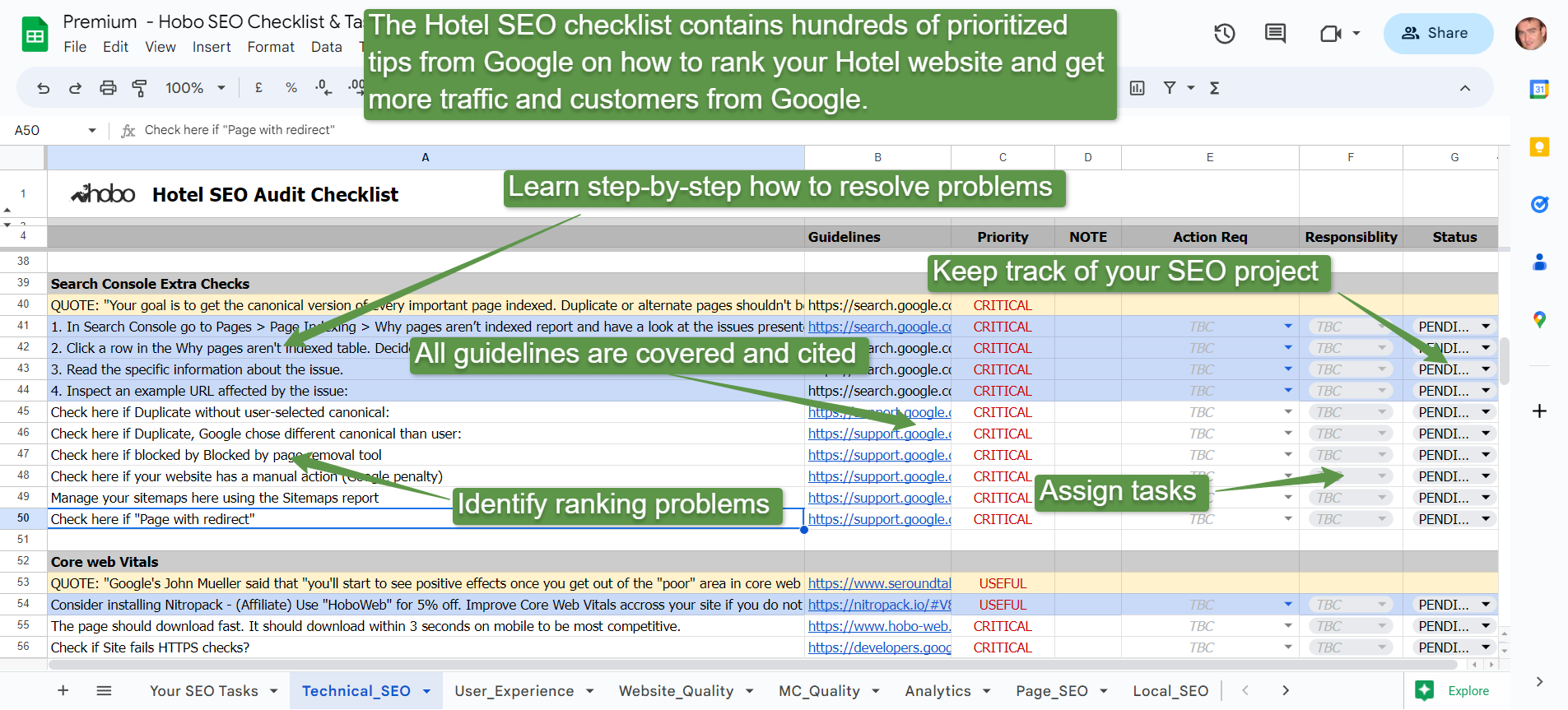 If you are a hotel owner, marketing manager, or hotel website developer, in search of a comprehensive SEO (search engine optimisation) checklist for hotels, you are in the right place. The Hotel SEO checklist is an SEO checklist for in-house or outsourced hotel website managers, designers, and web developers.
This checklist goes beyond the standard "submit your website to Google Business profile" and "create useful content".  It includes many recommendations from Google itself on how to SEO your Hotel website.
This paid-for SEO checklist in Google sheets is designed to be all website managers need to edit a Hotel website to align with Google's webmaster guidelines and so rank optimally in Google. Know that if you do not follow these guidelines, your website is demoted in Google search results.
The Hotel SEO checklist contains a:
Local business SEO checklist for hotels
Technical SEO checklist
SEO starter guide checklist
Booking system UX/SEO checklist
Site quality checklist
Site content quality checklist
Sitewide on-page SEO checklist
Analytics checklist
Task manager system
The author has audited many hotels and guest houses over 20 years as a practicing, professional SEO. Hotel SEO is the same wherever your Hotel is in the world (be your hotel situated in the UK, Europe, the US, Australia, or Canada, to name but a few, as Google's guidelines are global.
This checklist is available now to purchase.