We make changes to your website, and your website back-links, to help you get more sales for your business from search engines like Google, Bing & Yahoo.
Our average full campaign management fees for medium sized online businesses start from £1K per month, or you can purchase a detailed review of your site, and plan for the way forward, from £300. If you are concerned about unnatural links, contact us using this form.
If you are a business looking for professional search engine optimisation services that get results working within Google's guidelines, use the form on this page to contact us (in private) about service costs and prices. If you'd prefer to carry out the work yourself, on an ad-hoc basis, you can get all the data you need in our technical seo audit.
Our contract (per month) search engine optimisation package typically includes:
Detection of Google penalties (including Penguin and Panda)
Manual review, investigation & detection of "unnatural links"
Investigation & detection of "negative seo" attacks
Disavow of toxic or unnatural links
Help and management of Google Reconsideration Request process
Removal of toxic links (costed separately and dependant on how much work is involved)
Technical seo audit of your website
Technical seo audit of the most important pages on your site
In-depth keyword research for your niche, services and products
Competitor research
Competitor spam detection
Quality back-link identification in the niche & advice on how to build quality backlinks
Site-wide review of your website from a Google perspective
Advice on how to proceed to avoid future Google ranking issues
Advice on content marketing and other link building activities
Usability and User Experience recommendations
Conversion Optimisation
Costs are dependent on hours needed to complete the tasks involved, and this is dependent on many factors we can only determine once we know the full facts.
We address PRIORITY items as early as possible in the campaign, as this is normally more affordable for customers, and we avoid seo techniques that Google will penalise you for in the future. If you wish for the services to be completed in a shorter period i.e. 1-2 months we can schedule the work with the contract fee paid over this shorter timescale.
THE FIRST STEP IS TO AUDIT YOUR WEBSITE.
We have a very strict process to ensure we provide the BEST seo service possible to the customers serious about competing in Google.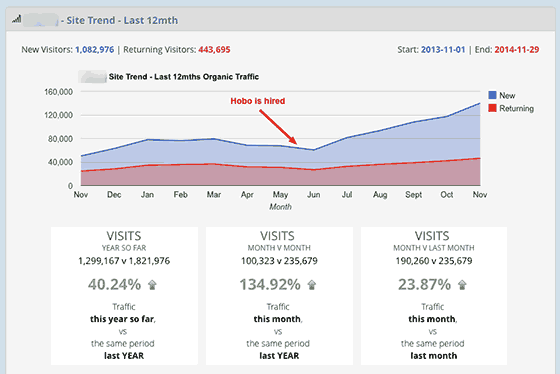 SEO is a media channel like any other. Ultimately costs will be based how much work you want us to do to improve your positions in Google. You can, alternatively, choose to purchase our analysis of your site, including a full technical seo audit, for £300. This will tell you exactly what you need to do to improve your rankings for specific keywords, and how to improve your website. There is NO generic information in my audits – it is all about your website, with advice based on analysing your website.
We are not the type of seo company who buys links or spams Google, or guarantees rankings or promises you rankings on specific keywords. It is out-with Google's guidelines for a seo company to offer those services, and if you are looking for those services, we are not the company for you.
WE WORK TO IMPROVE RELEVANT TRAFFIC MONTH ON MONTH FOR CUSTOMERS, which leads to more sales, and we do it by the rules, LOOKING FOR OPPORTUNITY. Customers who want to work with a company like us should understand this.
Contact us today, we are hungry for your business! :)