(An apology to email subscribers. A slight bug in the system (me) sent you this post again today instead of the new post I had planned. Sorry. I'll do the new one tomorrow.)
PS – We're also in the process of updating our new seo tutorial for beginners 2013.
The 'AHrefs vs Majestic SEO v SEOmoz' post on SEObook this week raised an eyebrow.
Majestic SEO, my tool of choice, has always given me enough data to kick a campaign off with, so I was surprised to see the reviewer relegate the tool to use it only for 'mentions' rather than back links – and because of 'cleanup' issues. Surprised, not least, because you can easily filter these issues in Majestic SEO before you export.
Here are some simple AHrefs vs Majestic SEO New Links discovery comparisons that were run on 15th september 2012:
Let's see who wins…
Ding Ding
First Look at Ahrefs.com on Ahrefs. They found 48 new links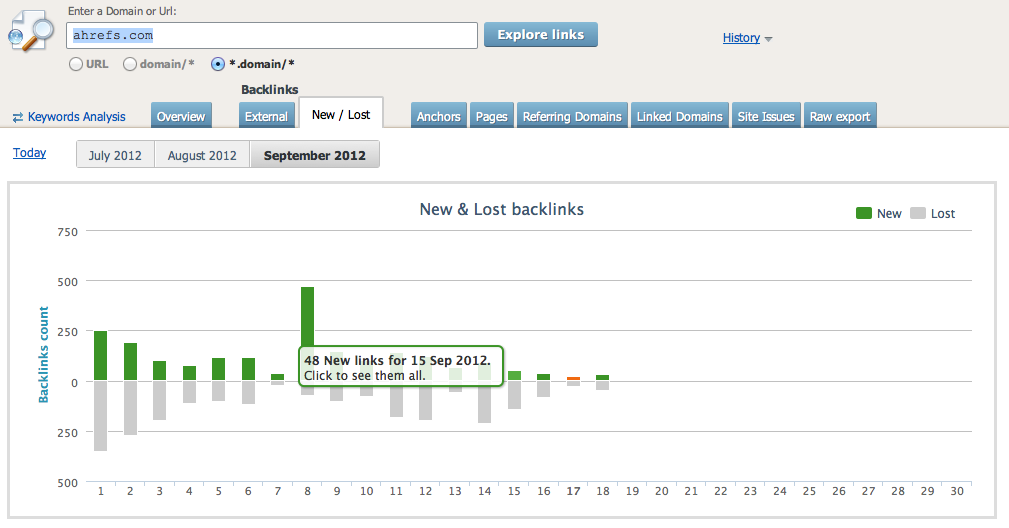 …whereas Majestic SEO found 187 new links to AHrefs on the same day:

First win to Majestic SEO
Now let's try
Majesticseo.com on AHrefs. Ahrefs found 73 links…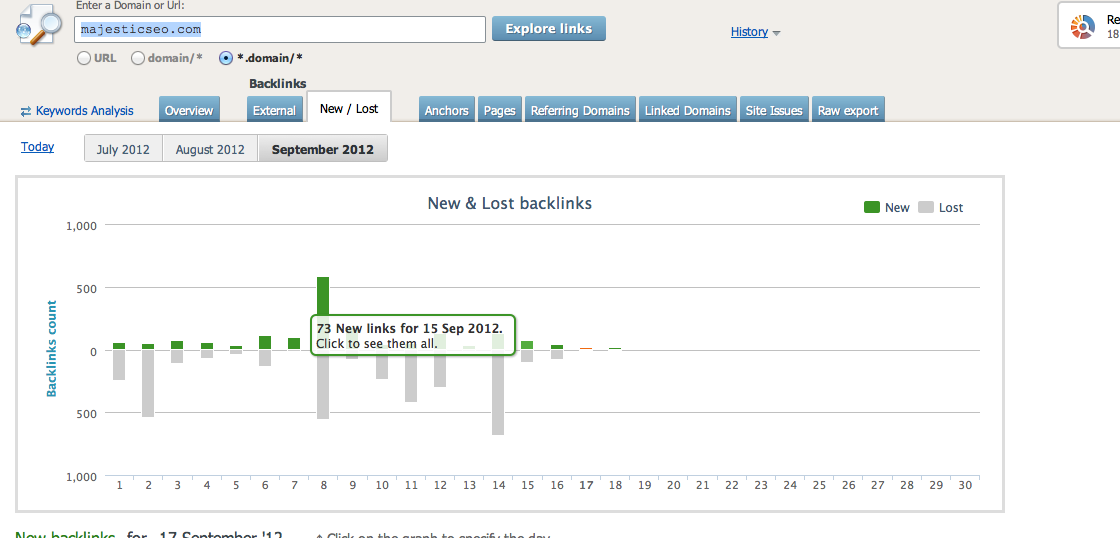 Whereas MajesticSEO found 406 links

Round 2 to Majestic SEO
Hmm… 73 vs 406… Is AHrefs REALLY all it's cracked up to be in the previous post? RBC.RU is a well known Russian site. Let's try that…
AHrefs found 82,941 links… now that looks better…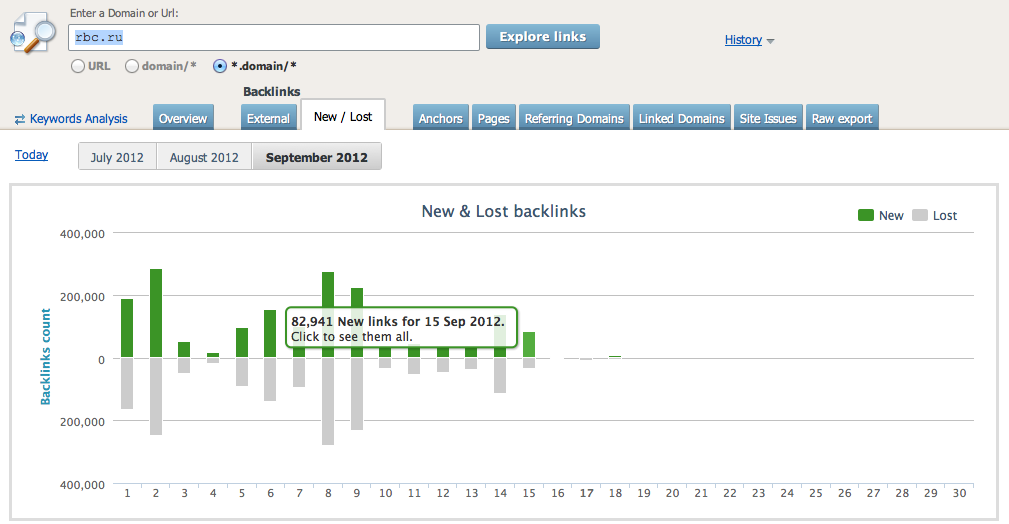 No… Wait… even in AHref's own back yard MajesticSEO found 99,285 links….

While AHrefs shows high counts, unless I am missing something, Majestic SEO wins 3 out of 3 in this test (albeit using a small sample).
Round Three to Majestic SEO
It's worth noting Majestic SEO is a third of the price of Ahrefs and in this comparison, it wins.
The original post on seobook is here and the comments there make the post even more useful – worth a read.
What do you think is the best backlink analysis tool on the market? At the moment it's still Majestic SEO for me.
(Sorry – wp blog comments are turned off due to tech issues)