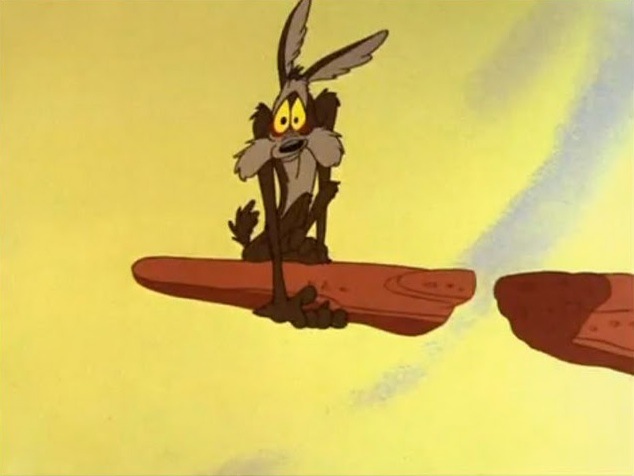 We started rolling out the next generation of the Penguin webspam algorithm this afternoon (May 22, 2013), and the rollout is now complete. About 2.3% of English-US queries are affected to the degree that a regular user might notice. The change has also finished rolling out for other languages world-wide. The scope of Penguin varies by language, e.g. languages with more webspam will see more impact. Google
If your website rankings dropped 5 or 6 places in Google today, or dropped on to the second page of results, or even disappeared over night (although I haven't witnessed the last example myself) – then you have been caught up in Google's latest update to combat unnatural links. Penguin.
Penguin Update History:
Penguin 1.0 – April 24 2012 (3.1% of searches)
Penguin 1.2 – May 26 2012 (0.1% of searches)
Penguin 1.3 – October 5 2012 (0.3% of searches)
Penguin 2.0 – May 22 2013 (2.3% of searches)
Penguin 2.1  - Oct. 4 2013 ( 1% of searches)
Google Penguin 2.1 is Live
UPDATE – Penguin 2.1 is live, Google announced on Oct 5 2013.
Google Penguin 2.0
Google Penguin 2 has landed and it's done a pretty good job at, at least, devaluing some lower quality links from obvious link sources. Wether Google has just slapped an algorithmic change on you, algorithmically penalised you or is ignoring your links – the end result is today, your previously stable rankings just got weaker. And if the sites that link to you have a quality issue (from Google's point of view), expect that ranking problem to only worsen over the coming months. If you have been hit with one of Google's changes – you can expect rankings to fluctuate, and perhaps dissolve in the coming weeks and months,especially if you have LOTS of 'low quality' links.
I do see Google rewarding a diverse and natural link profile in some less spammy verticals. Quality spam still rules of course – and 301ing to get rankings still wins the day, at the moment. I also see scrapers outranking my own site in some cases.
Penguin 2 not initially as aggressive as Penguin 1
Penguin 2 looks like more of an affirmation of Penguin 1. A net cast wider. I think we can expect an update to EMD (a response against low quality exact match domains) and one has to expect Google to do something about 301 chains and perhaps link velocity over the summer.
This actually is in line with what MC said in a video yesterday and comments made on his blog, something about Penguin 1 being more focused on home pages (with lots of manipulative anchor text?) – so one would imagine Penguin 2 is a rollout to internal pages as well as Google having more confidence the site in question has been gaming the system.
Penguin 2 is not a catch all update
MC mentioned in his blog comments that there was further changes to come:
we can adjust the impact but we wanted to start at one level and then we can modify things appropriately.
and hinted that Penguin 2 was not a catch all update. "Denying Value Upstream For Link Spammers"?, for instance, as mentioned in a recent webmaster video:
That comes later.
and also, when asked a question:
The site was registered 4 months ago, has over 500 referring domains (unnatural link velocity), links mostly from unrelated sites (I found one from an escort directory), and 70% anchor text was money keywords (again, completely unnatural). Most of the links were either hacked or paid and a big portion of them were hidden with CSS.
Matt Cutts responded:
we have some things coming later this summer that should help with the type of sites you mention, so I think you made the right choice to work on building authority.
Weaker than Penguin 1 but still visible
To be honest – in some verticals I am monitoring it HAS had a noticeable impact. It's certainly slapped a few sites I am looking into that to be fair Penguin 1 – or at least an anti-linkbuilding filter –  should have impacted. Of course there are winners and losers every update – it's normal.
lots think Penguin 2 never impacted in a big way, but i think a lot more sites will feel it's impact than is obvious

— Shaun Anderson (@Hobo_Web) May 23, 2013
There's no surprises in this update compared to the shock of Penguin 1 I would imagine. I think more "real" sites are going to get caught up in Penguin 2. Sites impacted are much the same. Too many anchor text rich links from low quality websites. Too many links from sites effectively made for Google.
I really cleaned up all our link building practices as soon as Google released Penguin last year. That was a choice – I dont want to be jumping through hoops every time Google goes after the herd. I'd rather make stuff for the long term and I am fortunate – I do have a choice on the type things I can work on.
That means effectively focusing on links from sources everybody else isn't getting their links from, and focusing on getting relevant, editorial links.
I can say
sites that should have been impacted back in April 2012, were
sites that had over done it in the past using the 'usual suspect" link sources got hit on those keywords (again, expected)
It doesn't change what anybody running a site for the long term should be focused on since last year:
Making content
Making content relevant
Making relevant content reputable
Increasing engagement
For the small retailer wanting to compete in Google who wants a certain amount of confidence the rankings they have today are there tomorrow, building links with lots of focused anchor text and using low quality networks is kind of over.
AND don't expect Spam to disappear. Spam always ranks before a fall. During that time – you lose out. By the time Google has caught up with the spam, it's ranking new spam above you. Google makes a lot of money from the status quo if you havent heard.
Dissociating toxic links
Google says of the disavow tool:
This is an advanced feature and should only be used with caution. If used incorrectly, this feature can potentially harm your site's performance in Google's search results. We recommend that you only disavow backlinks if you believe you have a considerable number of spammy, artificial, or low-quality links pointing to your site, and if you are confident that the links are causing issues for you.
and:
If you believe your site's ranking is being harmed by low-quality links you do not control, you can ask Google not to take them into account when assessing your site. You should still make every effort to clean up unnatural links pointing to your site. Simply disavowing them isn't enough.
Lots of seo naturally are wary of anything Google says.
But, if your positions took a slap today, it may be time to clean up those links and get busy building new reputation and authority – disavowing the real crap is a potential place to start (although I would be 404ing internal pages with spammy link profiles first).
Do nothing?
You can also do nothing, and hope Google passes you by, and your rankings do not disappear over the summer.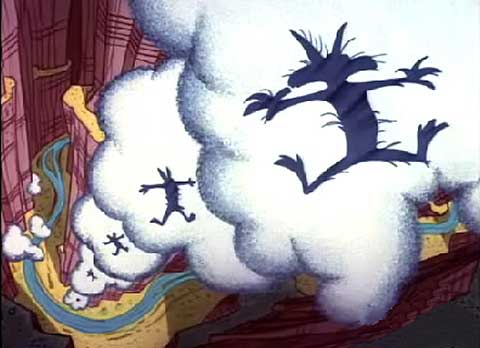 I wouldn't.
You should STILL be linkbuilding.
Links STILL make the world turn as far as Google is concerned – just don't be doing what everyone else is doing.
Expect more changes over the summer – and we'll learn more about the types of links Google has a problem with (but it is kind of obvious).
If you are not involved in any low quality link building, Penguin will probably not affect you – there are lots of other things going on at Google to affect your rankings. Google has a habit of hitting us up with one update after another to keep us guessing – whether it is PR or not.
penguin 2 looks more like a link devaluation than penalty. Could be a forewarning though if action not taken to clean up.

— Shaun Anderson (@Hobo_Web) May 23, 2013
Google Penguin Penalties
Penguin was supposed to target 'webspam', but in fact, nuked a lot of other types of websites, and apparently, a lot of websites that have not been involved in any 'link-schemes', for instance.
Read this first though:
My advice to people worried has been this. The update launched on April 24. Look at your search-related traffic from Google immediately after that date. Do you see a major drop compared with a day or two before? If so, you were probably hit by Penguin. See a rise in traffic? You probably benefited from Penguin. See no change? Then it really had no impact on you. SEL
A LOT of webmasters are, well, no less than OUTRAGED, at what Google has done this month.
There are MANY complaints on the actual post from from Google about the Penguin Update, (although it's usually only complaints you hear about as actually telling people you are winning in Google is not usually the best tactic)!
Here's one:
I built a public benefit website that for 8 years has helped thousands and thousands of addicts find addiction treatment for free… We were able to provide the service through the industry paying for featured status for their centers in our directory of treatment centers… Harvard's addiction hospital links to us, as well as a number of super picky super high quality websites… A few years back I started to notice crap links pointing at the site… Then Panda came and the site lost half it's traffic… We submitted reinclusion requests, we sent notices for sites to remove links to us and informed Google, and now this! Now our site is nowhere to be found, and competitors (who are no doubt paying link companies to take down certain competitors thanks to the algorithms changes) have won! Well done Google… You took a true public benefit site out of the rankings (one with a database of treatment centers more complete than the U.S. government's), and replaced it with referral sites (of course, the exact-keyword match .com) and individual treatment centers that charge people in dire need of help (and usually broke) scores of thousands of dollars for treatment, because they can afford to bring down the real good-guys that have been helping people for years by pointing links at them. Well done Google.
One can help feeling that with all these changes in Google over the last few years, that Google is at war with smaller sites that try to make a living in Google natural listings, and indeed, results they are testing where there are almost NO NATURAL LISTINGS, that Google's main aim is to force more people into using Google Adwords (where Google makes all it's profit).
Time will tell if this is a waste of time or not, or another fishing trip for Google Sea Lions.
I've added a note about the actual search for "Website Lost Rankings In Google" on our new Facebook page :)