UPDATED APRIL 2012
NOW TRACKS GOOGLE, BING, KEYWORDS, REFERRERS & 404 Pages.
Marty just updated our simple WordPress plugin we made a few years ago – which you can install on self-hosted WordPress blogs. It nows also tracks the crawling activity of BingBot, as well as GoogleBot, and it will also tell you which keywords were used to find your site.
We tested it with the most recent version of WordPress – and it's designed to alert you when Google finds a new site you've launched – and to track when Google (and Bing) visits the rest of your pages.
100% FREE Hobo WP Bot Tracker for WP
Download it here (FREE – no gimmicks). Note – this plugin is NOT designed to work with Wp Super Cache.
You do not need to subscribe – and it's a BETA – if it cuts the mustard I may add it to WordPress.com.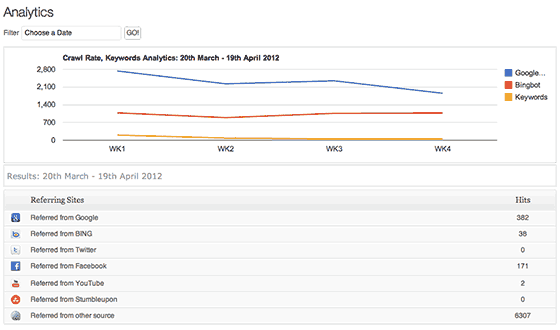 Plug it in and it will work out of the box. Leave it for a while and you can review the data it collects.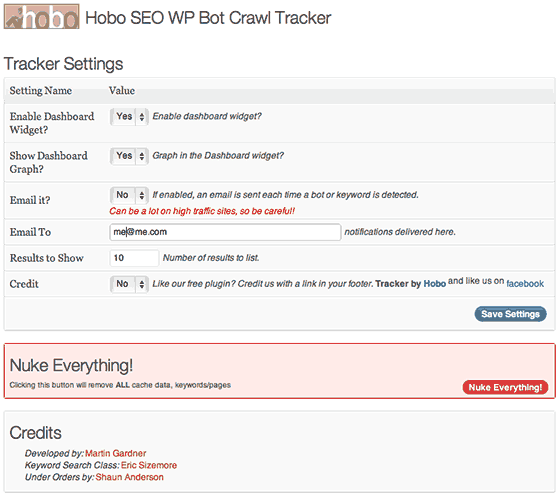 Now you can see how often Bing and Google visits your site… and which pages are crawled the most often.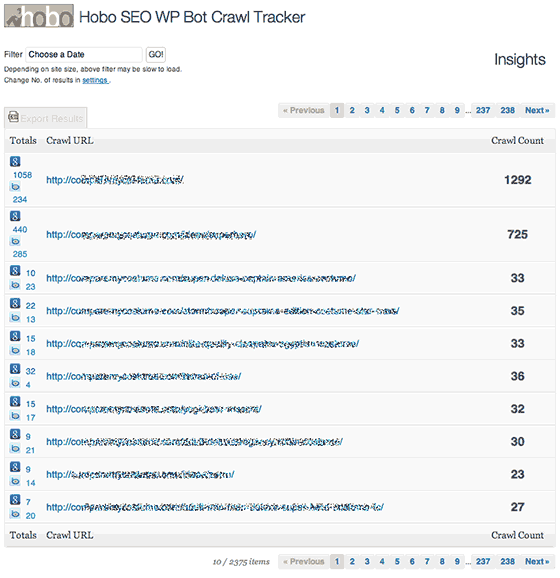 It logs each visit….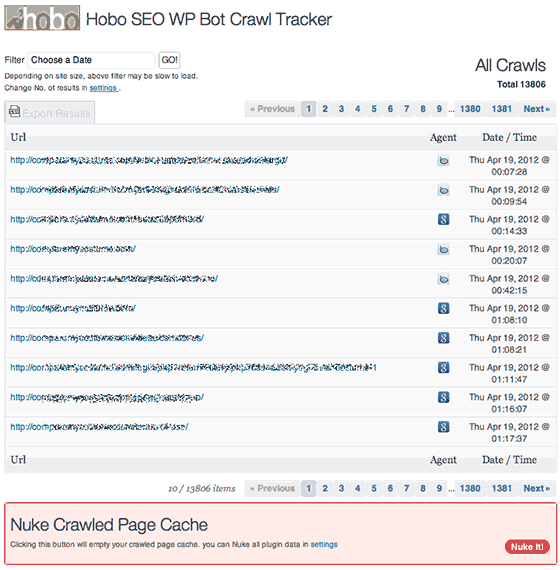 If you want – you can check for broken links based on the URLs these bots are attempting to access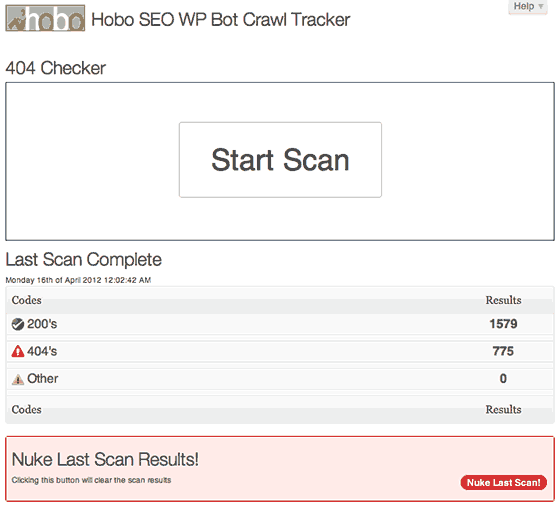 we were just playing about at this stage – so we decided to add a keyword logger….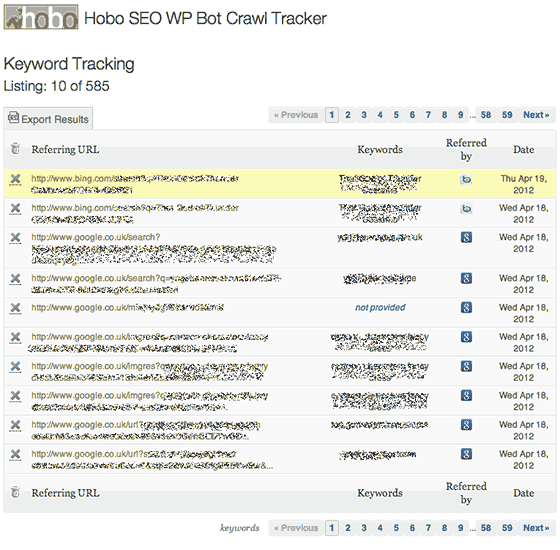 and it will show you where your referrers are originating from….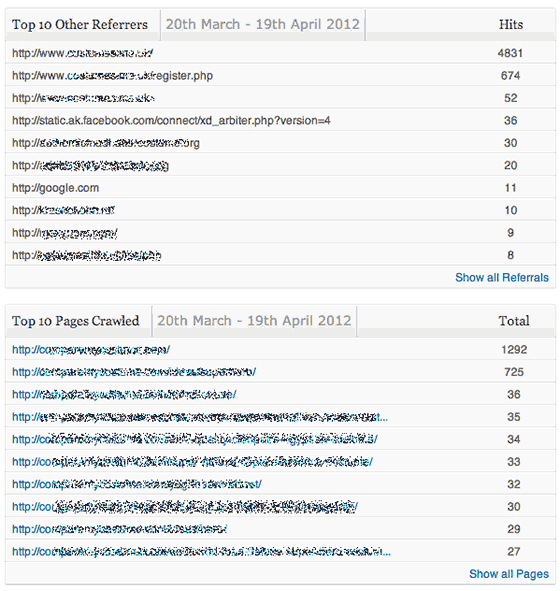 It should do what it says on the tin. It will log when Google visits your site, and show you which pages Googlebot is crawling. This plugin will (if you configure it to do so) will email you when Google finds your blog.
To Install
Go to PLUGINS > ADD NEW > UPLOAD and upload and ACTIVATE the plugin
Go to SETTINGS, and configure your OPTIONS
Disclaimer – Please Read
This simple plugin is free to do with what you want. It is easy to install and activate, but check out the SETTINGS page to make sure it is configured properly. When you uninstall this plugin, it will wipe the data it has accrued from the database. We have no plans to port this to Joomla or Drupal as some folk asked.
As with all free plugins, use at your own risk – and backup everything before using it. We accept no responsibility if something goes wrong. It works on all the sites we tested it on. It's released as a beta, so we expect a few wrinkles, and any feedback is very welcome.
HOPE YOU FIND IT USEFUL :)
RELATED ARTICLES