A few years ago, I tested if Google indexed and used the text in your meta description tag. In that test, Google did not count the meta description.
That test page now shows the meta description tag in Google, and is being treated much the same way as Google treats the ALT tag (*attribute) – that is – counting the text found only within the meta-description – and lending it weight – although very very minimal weight.
Here's the meta:

Here's the SERP result:

That text and number above is only in the meta description……. and this test seems to clearly shows Google using the meta description in terms of relevancy for a keyword search (albeit a very very weak signal):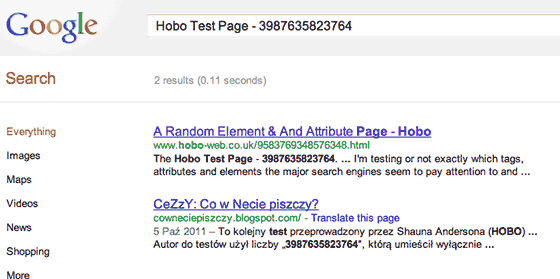 As I said – previously, this test did not show this.
Here's todays result for my test query:

Here's the same result a while back: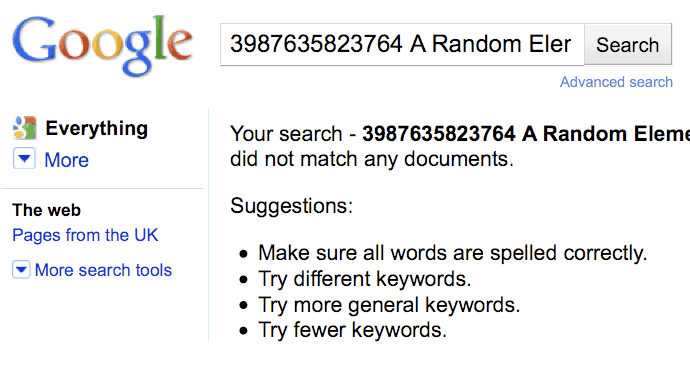 Interesting days if it is. It LOOKS on the surface as if Google is definitely counting the meta description tag ON THAT PAGE at least. It's quite hard to test too, as the meta description is prime scraper material, and most meta descriptions appear on lots of scraper sites.
Perhaps – Google has turned on the meta description to look for over optimisaton for this new 'over-optimisation' penalty we've been hearing about?
Anyways – do your own tests if you want to confirm or rebuke. My test page could be compromised.
Interesting that Matt Cutts mentioned the meta description in his last video….
Maybe the meta description tag is used a little more, today, by Google, than they come right out and say……
Not JUST for click through rate…..an actual relevance signal we can see in the serps?
NOTE – Sorry – comments off I have problems with the blog at the moment. You'll need to use Facebook or ping me on Twitter if you think I a have made a boo-boo.