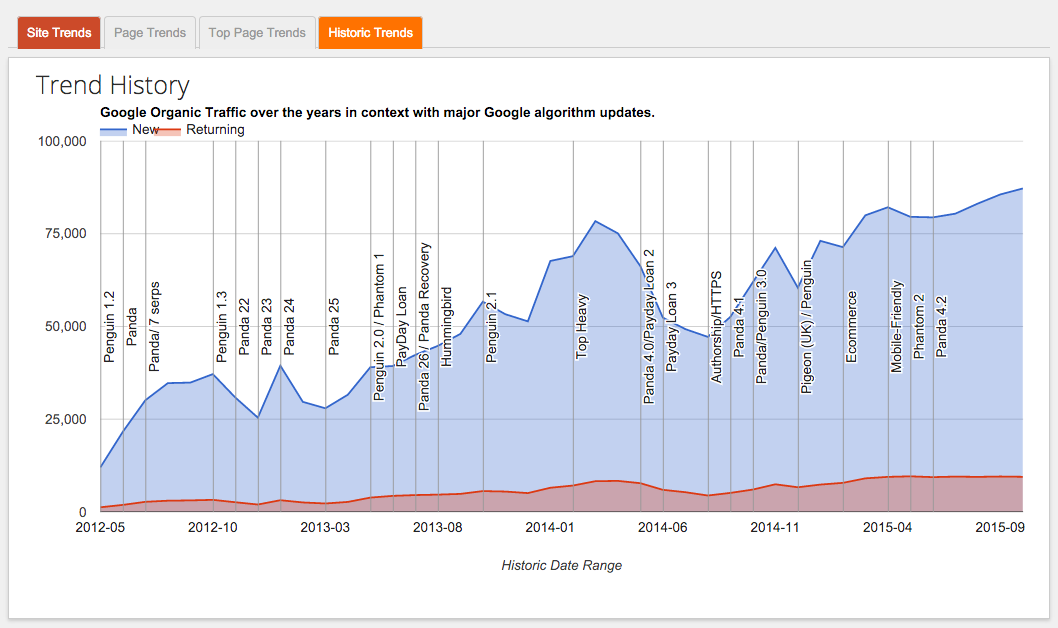 We provide fast and bespoke 'White Label' SEO audits, reports and services to marketing agencies, web and creative design companies of any size. Our reports are based on Google Webmaster Guidelines and offer clear 'white hat' advice on which priorities to focus on that will actually have a positive impact on rankings in Google.
Our bespoke reports merge manual analysis with on-demand automation and many years of experience to provide valuable insight to anyone wanting to get more Google organic traffic to a website in 2017.
This insight can help an account handler with limited knowledge:
Avoid or Identify ranking penalties
Identify what to fix to get out of a penalty
Lay down a plan of work for web, copywriting and creative teams
Identify user experience issues
Identify technical issues
Identify risky old school SEO practices on the site
Keyword research and tracking for new in-depth article content creation
Check the site against Webmaster guidelines
Backlinks analysis
Competitor backlinks analysis
Highlight problematic areas of any site
Rank checking & tracking
Track performance using Google Analytics
Identify changes made to the site and positive results from this
Educate clients to why changes are required, with advice direct from publicly recorded Google statements.
We do the SEO analysis that would take you weeks to do. Our support negates the need for you to manage many different third-party crawling, keyword research and backlink analysis tools, leaving you to focus on the creative stuff you do best.
How It works
When you subscribe, every month, we'll send you a detailed analysis of any website (project) – all branded with your company id. These project reports prioritise tasks to action get more traffic to your clients site, without risk of Google penalties. Subsequent reports will track the results of the changes made to the website, and prioritise remaining tasks, and new opportunities.
All payments are handled securely on PayPals website.
You can cancel your subscription at any time, and reactivate a canceled subscription also, again at any time, using the options below:
| No. of Projects | Cost (Per Month) | Subscribe |
| --- | --- | --- |
| 1 | £495 | |
| 2 | £900 (=£450 per project) | |
| 3 | £1200 (=£400 per project) | |
| 4 | £1500 (=£375 per project) | |
| 5 | £1700 (=£340 per project) | |
| 6 | £1860 (=£310 per project) | |
| 7 | £2100 (=£295 per project) | |
| 8 | £2240 (=£280 per project) | |
| 9 | £2340 (£260 per project) | |
| 10 | £2500 (=£250 per project) | |