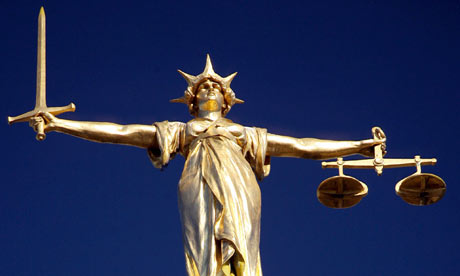 Worried about the new EU Privacy directive, cookies and what it means for Google Analytics on your website? There's been some new clarification today from the UK Government.
"We talked about cookies (how could we not?) but we didn't get hung up on them – other relevant technologies e.g. HTML5 Local Storage and web beacons came up too. We shared our experiences of comprehensively auditing our sites in order to be certain we knew which cookies were being set by us or via our sites (in the case of third-party cookies). We also discussed how best to probe the use of such cookies in order to correctly classify them (i.e. "moderately intrusive", "minimally intrusive" or "exempt from changes to privacy legislation")  in terms of their "privacy intrusiveness". While we were at it, we touched on how best to be transparent about third-party cookies and their impact on visitors' privacy.

Inevitably, analytics and the vital role analytics-related cookies play in allowing public sector websites to be held to account on the cost-effectiveness of the way we deliver government information and services came up.  Even more importantly, analytics are essential to our "continual improvement" approach to developing digital public services, which is critical to delivering the government's digital by default agenda. The consensus was, especially in the case of first-party analytics cookies, these types of cookies are "minimally intrusive" (in line with the ICO guidance) and that the bulk of our efforts to rationalise our use of cookies should be focused on cookies classified as "moderately intrusive"."
Quote from Google -
Google Analytics uses only first-party cookies. - Google Analytics uses a first-party cookie and JavaScript code to collect information about visitors and to track your advertising campaign data. Google Analytics anonymously tracks how visitors interact with a website, including where they came from, what they did on a site, and whether they completed any of the site's conversion goals. Analytics also keeps track of your e-commerce data, and combines this with campaign and conversion information to provide insight into the performance of your advertising campaigns. Google.
The report goes on to say:
The ICO guidance supports this view as it states "…it is highly unlikely that priority for any formal action would be given to focusing on uses of cookies where there is a low level of intrusiveness and risk of harm to individuals. Provided clear information is given about their activities we are unlikely to prioritise first-party cookies used only for analytical purposes in any consideration of regulatory action"
The following are examples of existing good cookie policy pages:
● https://www.gov.uk/help/cookies
● http://www.culture.gov.uk/4902.aspx
● http://www.consumerfocus.org.uk/cookies
Time to get a cookies page up?
NOTE – The Privacy and Electronic Communications (EC Directive) (Amendment) Regulations 2011 came into effect last year – and the UK Government have said they will start 'policing' this after a year – effectively 'giving you a year to get your house in order'.
That year is nearly up……