Disclosure: "I am an affiliate of SEMRush. This post is opinion. There are affiliate links on this page where I would make a commission if you were to buy the product. The content is my own and not sponsored. External links to third party sites are moderated by me. Links to internal pages promote my own content and services. I highlight monetised links in a clear way on this site. This page uses cookies. Your privacy is respected." Shaun Anderson, Hobo
SEMrush has a nice offer for readers of this blog – free access to keyword research and competitor research reports for 30 days.
Use the following link to trial SEMrush free for 30 days and get the information on your competitors you need to compete in Google organic or PPC listings:
With SEMrush, you can easily see the keywords you and your competitors rank for, and you can access this information for free for 30 days.
I use SEMrush daily – you should check it out.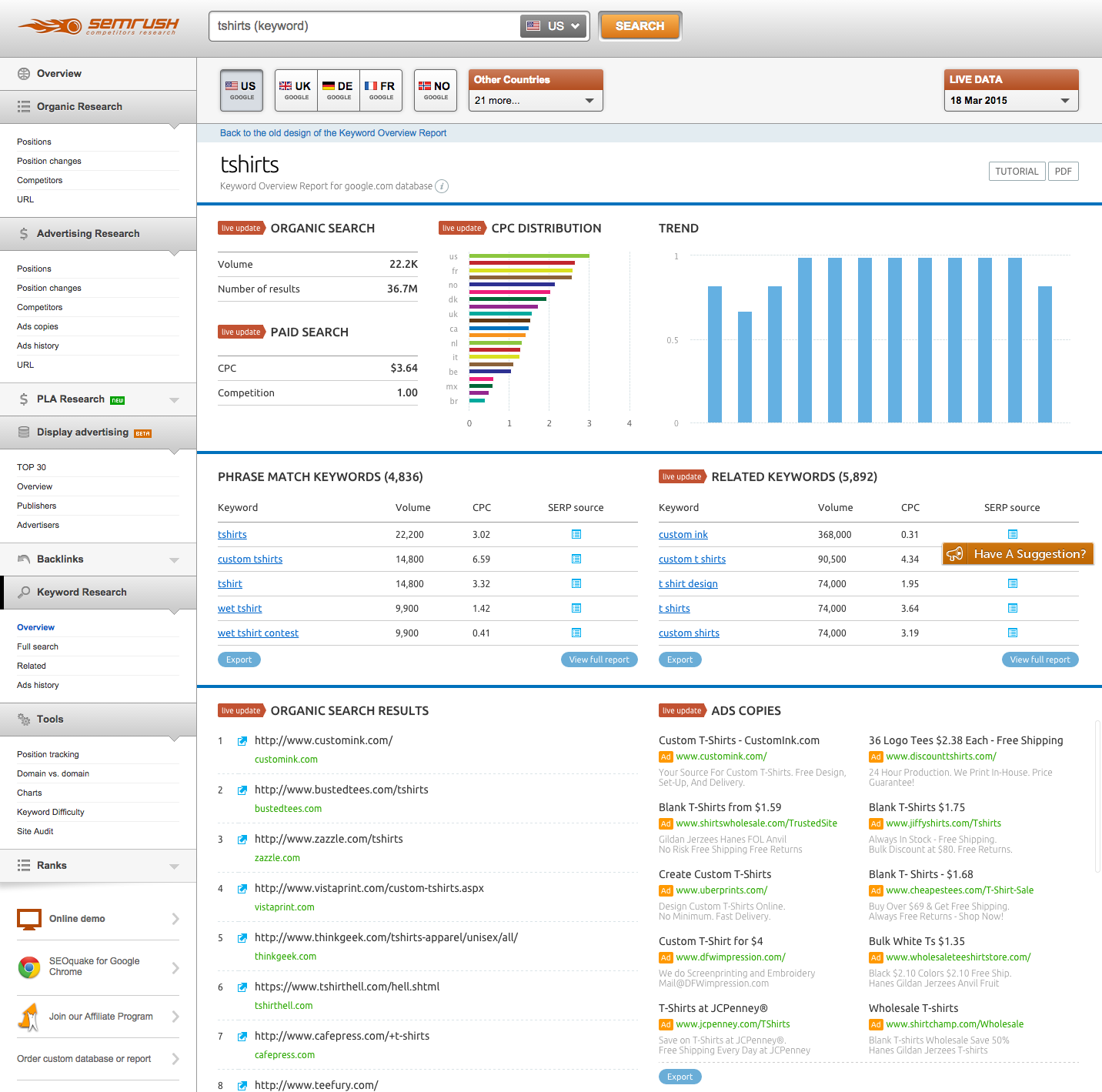 I've also written some tutorials on how best to use SEMrush:
How To Do Keyword Research With SEMrush
How To Do A Website SEO Audit With SEMrush
Disclaimer
Disclaimer: "The author does not vouch for third party sites or any third party service. Visit third party sites at your own risk. This article is a personal opinion of research based on my experience of almost 20 years. It is not advice. I am not directly affiliated with Google or any other third party other than via affiliate programme. This website uses cookies only for analytics and basic website functions. This article does not constitute legal advice. The author does not accept any liability that might arise from accessing the data presented on this site." Shaun Anderson, Hobo