Google has a monumental list of quality and technical requirements it requires websites meet if they are to rank high in Google.
Our incredibly detailed website audits identify where your site falls short of these requirements and help you fix them.
We:
check your website against best practices laid down by Google themselves
identify reasons for a traffic loss and
deliver the insight needed to repair previous rankings damage and get you more free traffic from Google in the future.
We can complete a full review of your website and develop a strategy for the way forward for your business in 5 business days from only £495.
Our reports are designed for whoever is tasked with getting more traffic from Google.
Here are some of the things our audit of your website will tell you:
1. Find Out Why Your Site Gets Less Google Traffic than it used to
We check and track HUNDREDS of metrics and data sources so you can clearly identify the impact of penalties or algorithm changes in a simple format.
Naturally, we also point out the problems on your site that led to the drop in traffic, and what you need to do to fix them.
We essentially look to see why you are in the position you are in, with a historical review of your traffic performance over the years.
2. Discover which pages on your site Google doesn't rate anymore, and how to fix them
Low quality pages on your site DO impact the overall quality rating Google gives your site, and that quality rating determines where you rank in Google.
You can easily see, in our report, the pages causing site quality issues, and we can help you formulate a plan to improve them.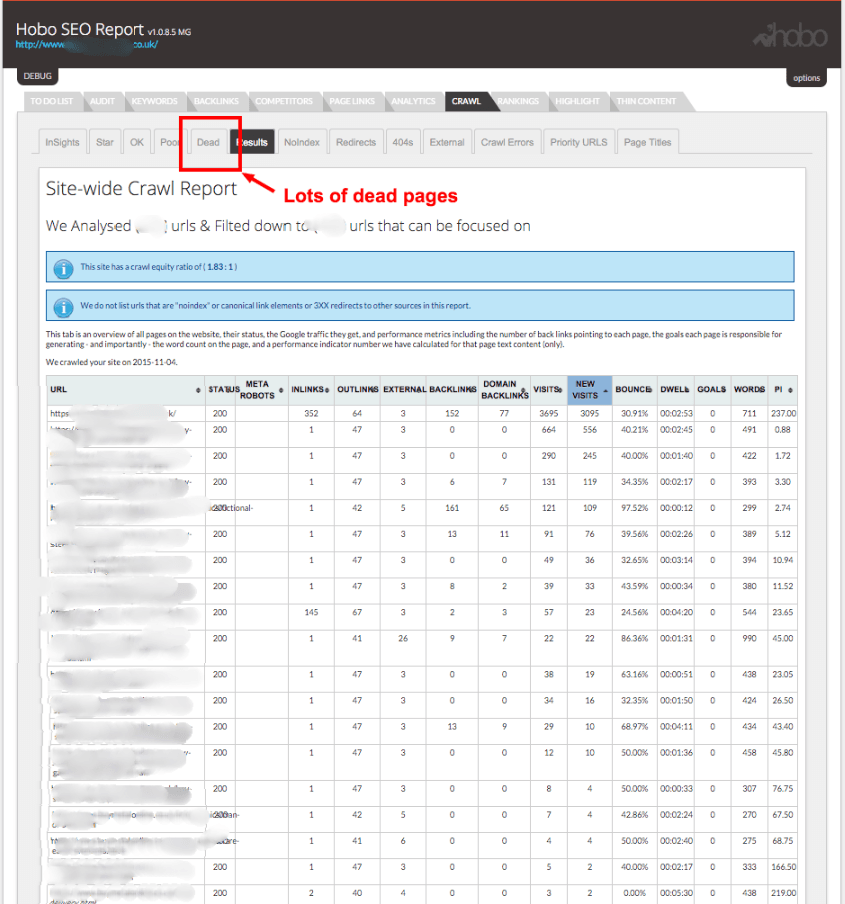 3. Discover which Google Webmaster Guidelines your site falls foul of
You can quickly identify the technical issues affecting your website rankings, and quickly identify if your website still produces the type of pages Google dislikes or rates as lower quality.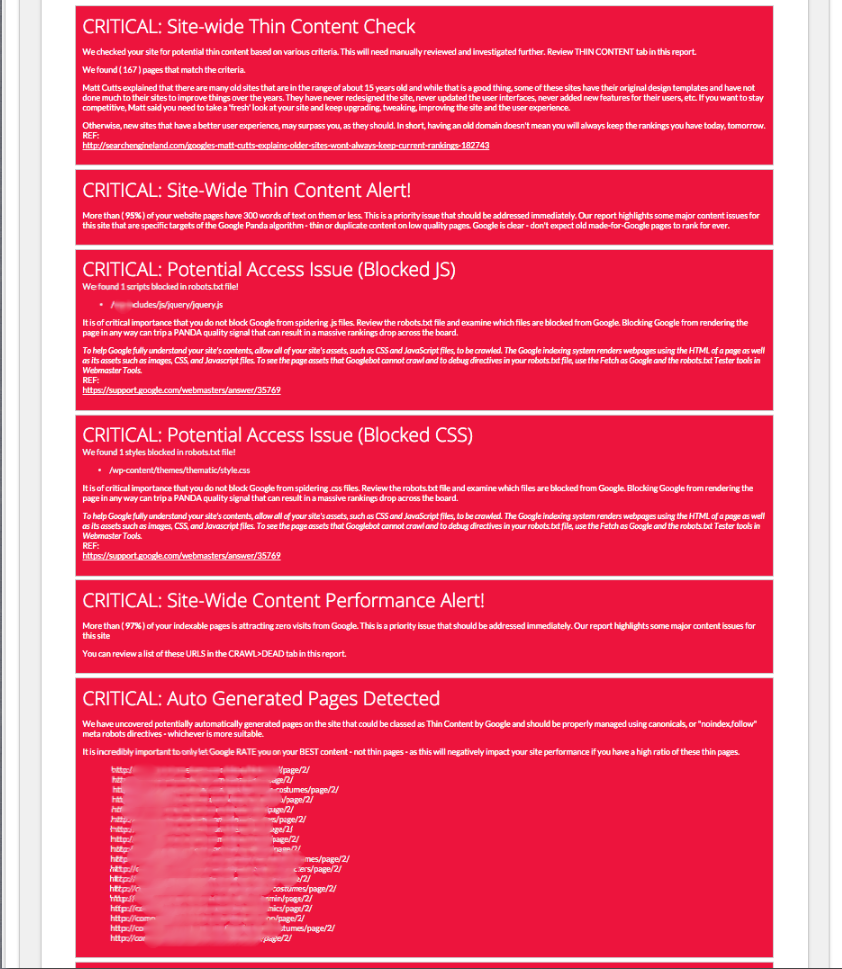 4. See The Backlinks Pointing To Your Site Holding Back Your Rankings
Google punishes old manipulative SEO tactics like 'unnatural backlinks' – so you will want to disavow these links to protect your site from negative SEO attacks and punitive algorithms (like the upcoming Google Penguin algorithm).
We clearly identify the links that you'll need to review to disavow. We have helped many businesses recover from link penalties, some with severe issues.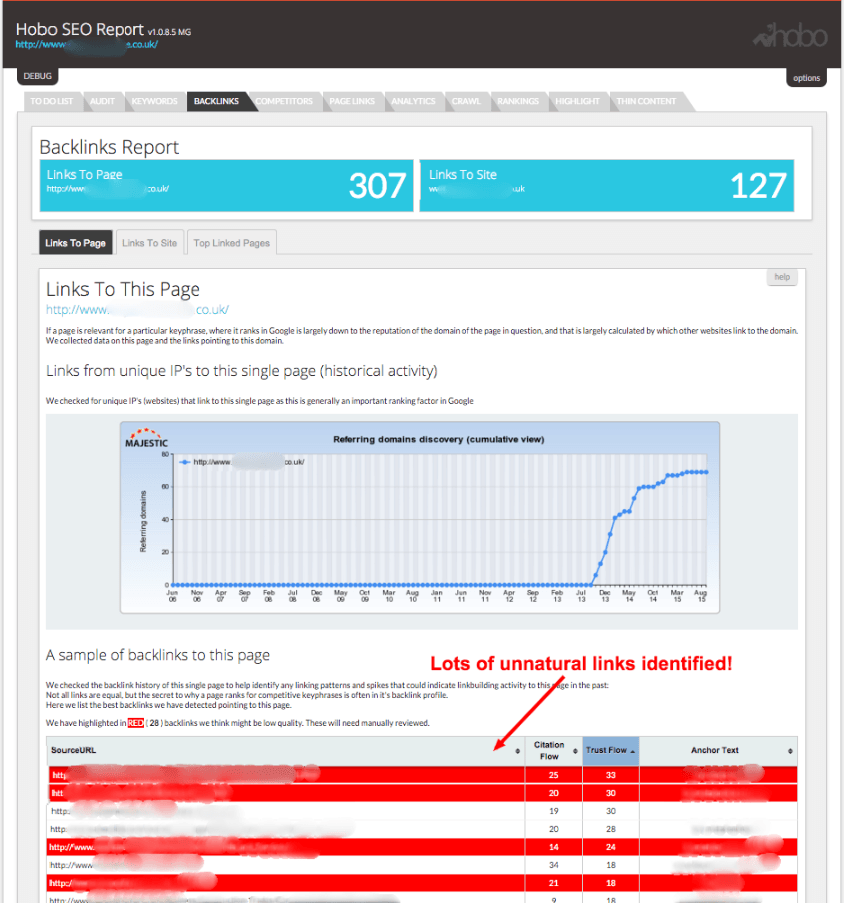 5. Track and explore how important pages performs on key metrics like traffic and rankings
You can track and monitor your rankings for important keywords in Google to help you focus on keywords that will deliver ROI for your business.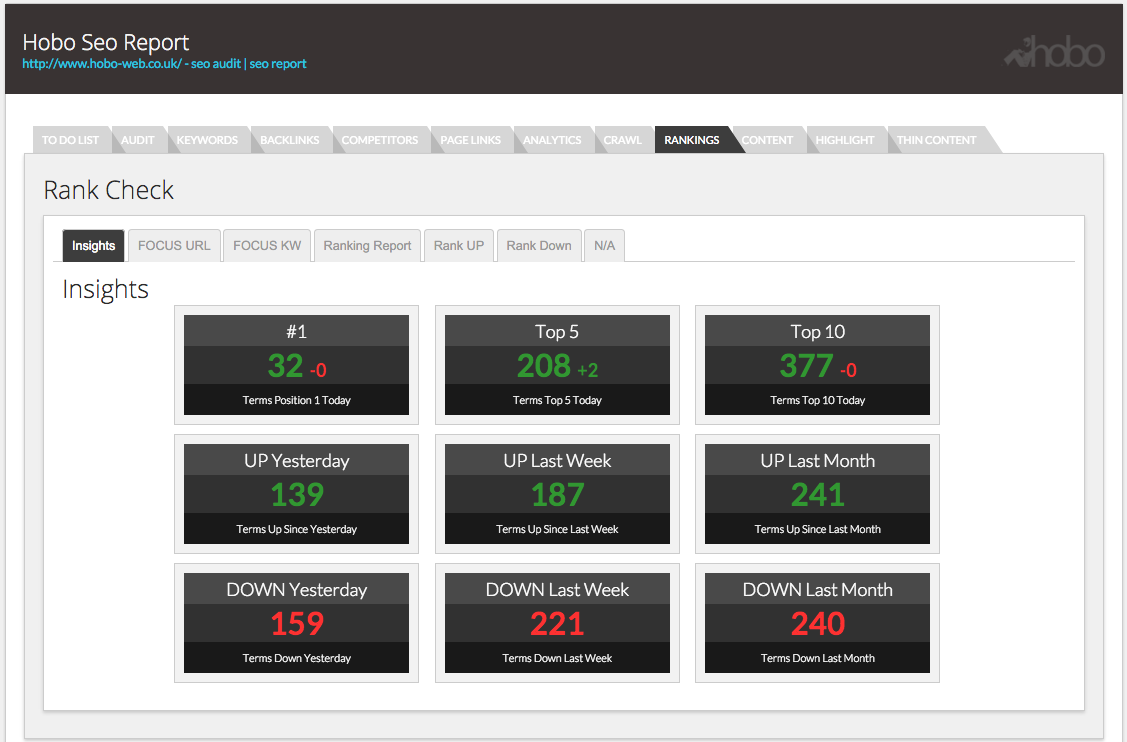 6. See how successful your SEO efforts have been on a page level, over time, in context with major algorithm updates.
You can see how well your pages are performing on a page-to-page level.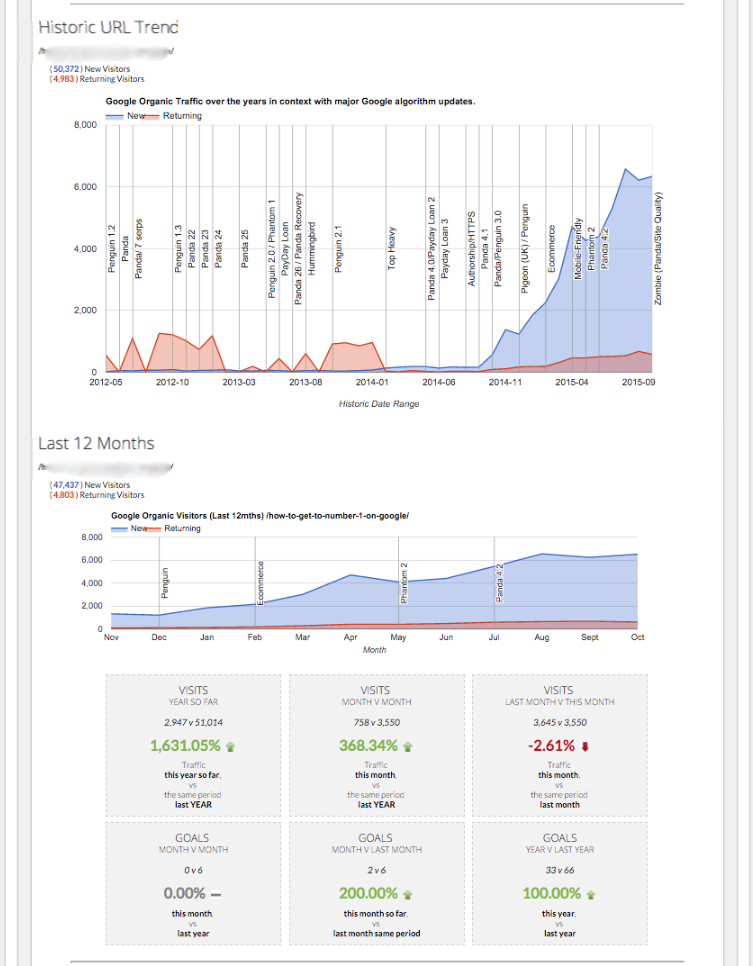 and on a keyword level across your site: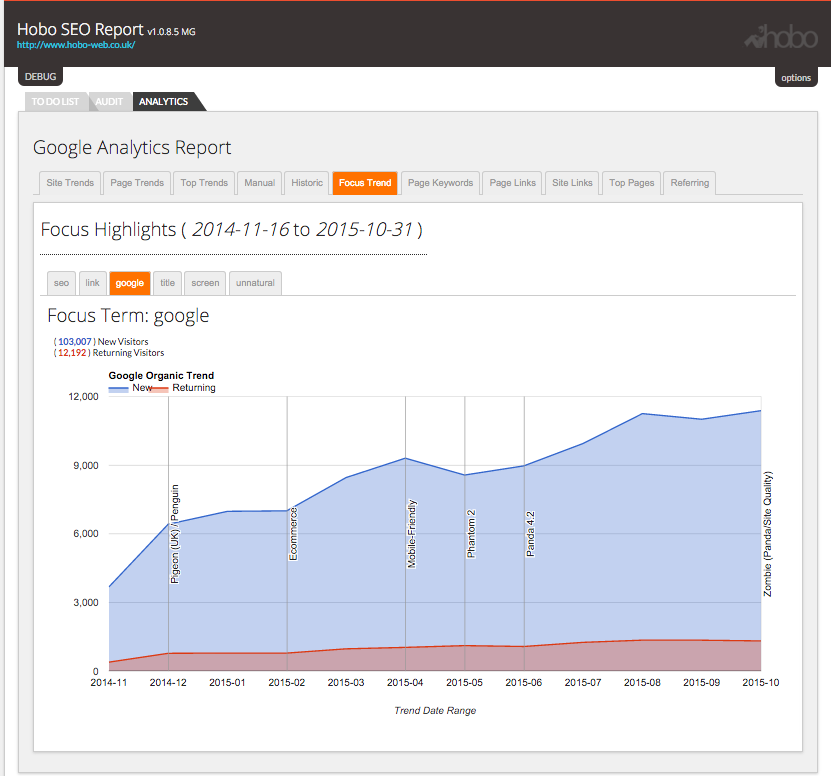 7. Find out the best keywords that will drive the most traffic to your pages
… and once identified, we can help you in various ways to map keyword research to your web pages.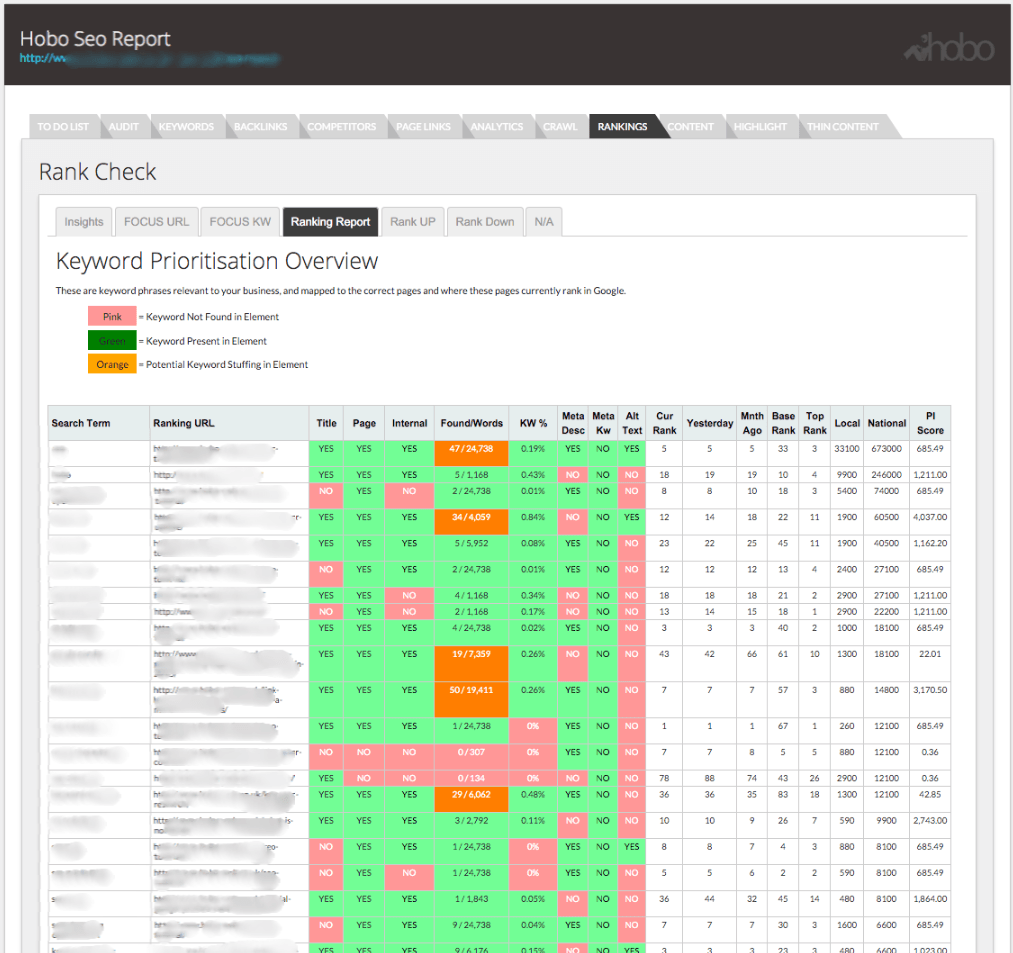 8. Find out why your competitors rank where they do
The number and quality of links pointing to a website often is indicative of where it ranks in Google for lots of searches. You will be able to see the links pointing to your competitors websites. With this information – you can begin to develop legitimate link building strategies based on quality content.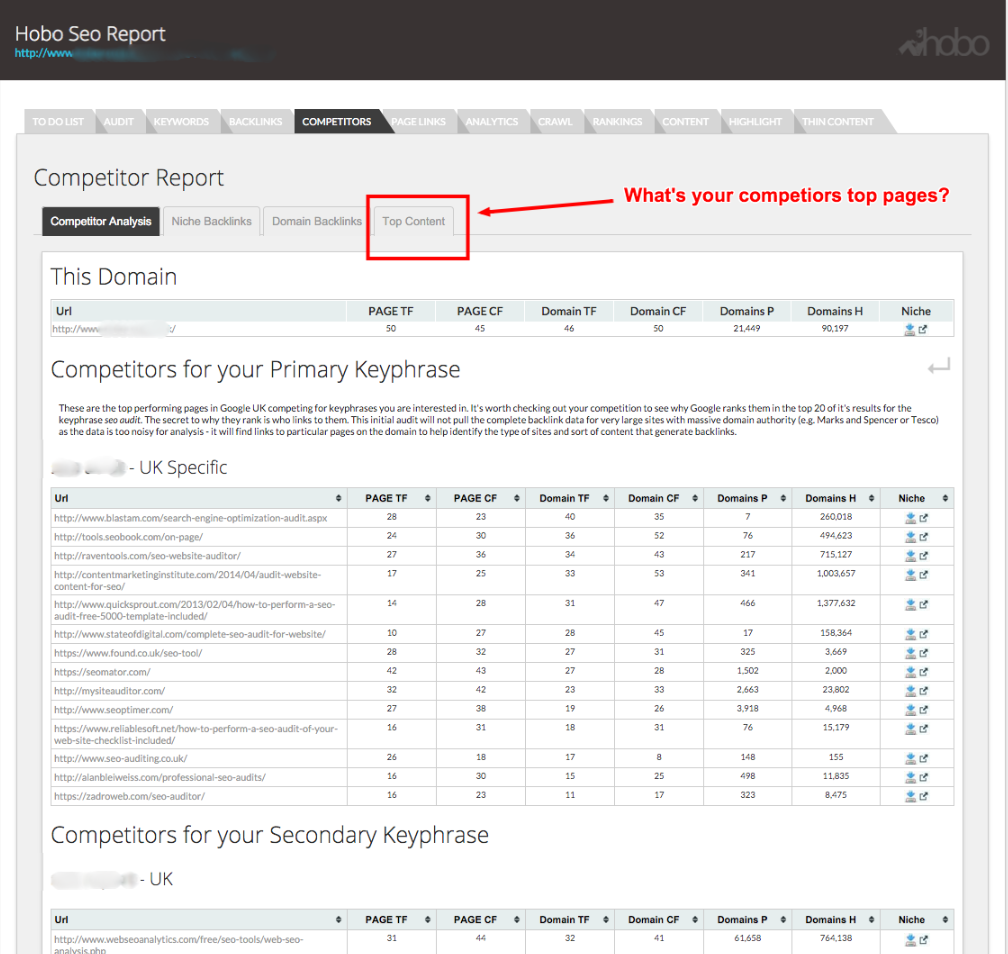 … and for a start – this report is only £495 at the moment.
We can also review your site and have your report ready in 7 days. We can handle e-commerce sites of most sizes. Audits are tailored to the size and scope of the site. Payment is handled securely by Paypal.

You can purchase a Hobo SEO Report in a few seconds, by selecting an option below. Once we have your email contact details – we will contact you to deliver your report.