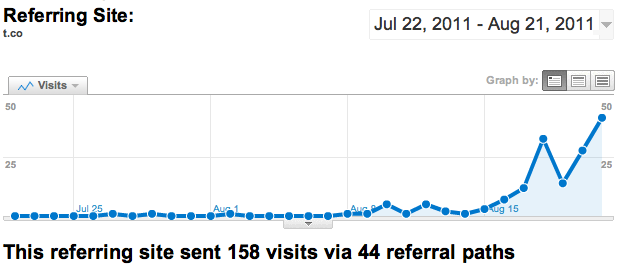 Keep an eye out for T.co in your web analytics packages – now Twitter referrers are a lot easier to track.
This will make it easier to show clients that Twitter engagement is a must these days if you are having problems doing so.
In the simplest of terms, from last Wednesday, all links (longer than 20 characters) posted on Twitter.com or any Twitter client have been wrapped with a t.co URL. This means all analytics tools are picking up 't.co' as the referrer as opposed to a particular twitter client (Twitterrific, Tweetdeck etc.) or just twitter.com. NEXTWEB
As you can see from the graph above, this makes it easier to see what's happening in terms of traffic from Twitter.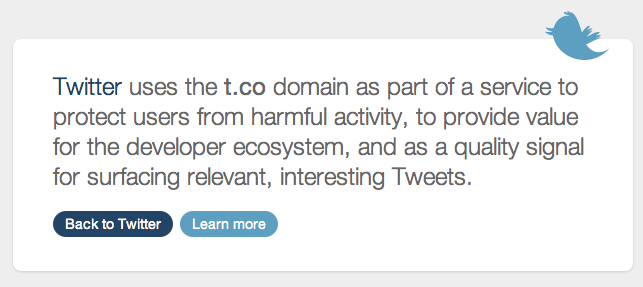 Until now, Facebook and StumbleUpon have commonly been known as the biggest drivers of social media traffic. With this change, my money's on that changing drastically. Make no bones about it, this is a genius move from Twitter.
I was running a little test over the weekend using Tweet OLD Post – which is a WordPress plugin that you can set up to publish old blog posts to your Twitter feed automatically. I don't really pimp older content on Twitter but I wanted to gauge it's effectiveness.
It's pretty cool. I was wondering if people would moan about seeing automatic tweets but so far so good.
Anyway – if you are seeing my automatic tweets every couple of hours – you are probably not following enough people – or on Twitter to often anyway! :)
Are you on Twitter? Follow me here: