Greenock Based Internet Marketing & Advertising Agency
Welcome to Hobo! We are an up and coming Search Engine Optimisation, Internet Marketing, & Website Design Agency based in Greenock, Scotland.
We are a team of geeks and internet marketers passionate about building quality websites for customers and getting these websites to the top of search engines like Google, Yahoo & MSN which in turn generates valuable web based leads for clients' businesses.
Key Hobos
Hobo Web is managed by Managing Director Michael Bonnar & Web Marketing Director Shaun Anderson.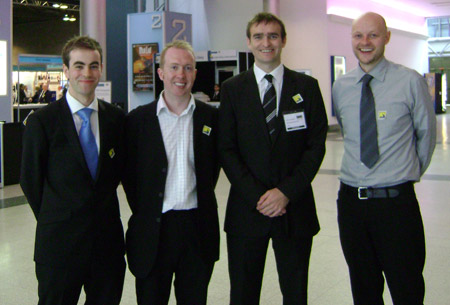 Shaun is our resident seo and internet marketing geek and is literally obsessed with higher search engine rankings for Hobo and for Hobo customers. It's largely due to his knowledge of seo and internet marketing that Hobo enjoys high visibility in many search engines – the reason you won't find us advertising in the press, radio or leaflets!
Alan Muir (who previously worked closely with Shaun at Adpartners working on accounts for Barratt Homes, Caledonian University and InStyle Furniture to name but a few over the last 5 or 6 years) joins Hobo as Website Development Manager heading up a dedicated division which designs, creates and launches quality, affordable content management system driven websites for customers of all types and sizes in primarily Scotland & England.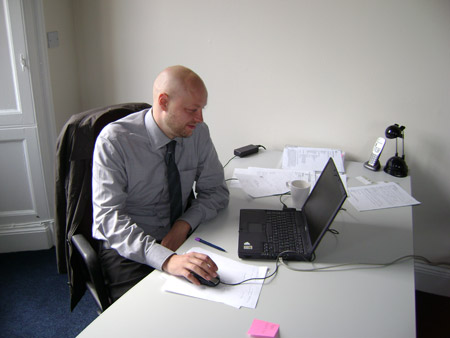 Rodger Patterson, fast becoming our resident Joomla content managed website expert, is our Campaign Development Analyst, responsible for monitoring and tweaking all aspects of client internet marketing campaigns.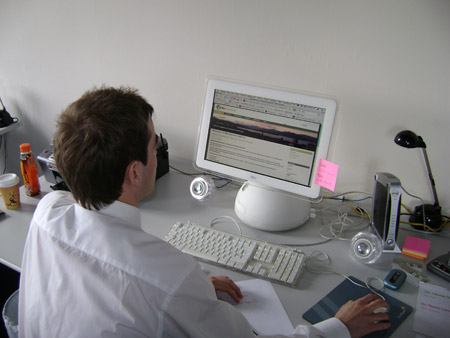 Former Royal Bank of Scotland Business Analyst Michael Bonnar (BA) – ie me – is the Managing Director at Hobo, responsibilities including project management and business admin.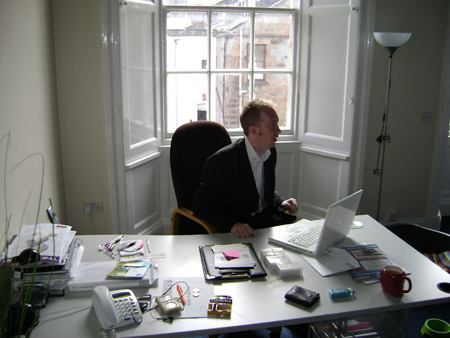 We come together to form an exciting proposition for customers looking to get the most out of the internet without spending a fortune. Web Design. Search Engine Optimisation. Pay Per Click (PPC) Google Adwords / Yahoo Search Marketing Management. We do it all. And it starts with a free quote :)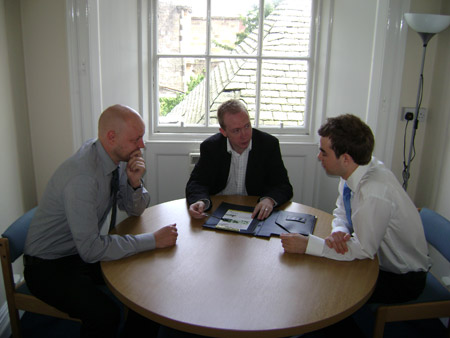 Just look at some of the clients we have worked with over the last year:
NHS Lanarkshire
NHS SCI
NHS GPASS
NetIDme
Forward Scotland
UK Work Permits
New Leaf Finance
XS Stock
North Glasgow College
Pinto Potts
Sovereign house
…these are just some of our better known clients but we've recently been appointed by many smaller companies that opt for our frankly unbeatable small business seo package and our fantastic small business website design package.
Are you looking to improve the quantity and quality of leads generated by your website, why not give us a call today? Let us worry about your internet marketing so you don't have to!
PS – Hobo works in partnership with many other people, advertising agency and marketing companies to deliver a full service search engine marketing option for customers.
But we have one other permanent resident in Hobo HQ, whose responsibilities to date include snoozing for most of the working day only to surface at lunch time for a quick Pigs Ear.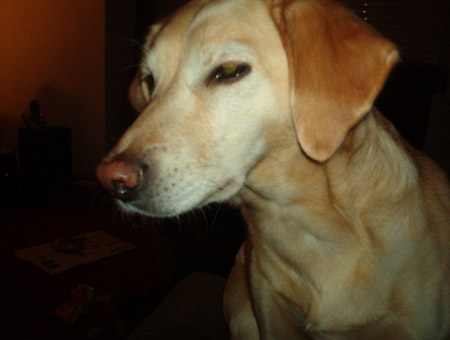 It takes all kinds of teams to deliver a successful search marketing campaign for your business these days!