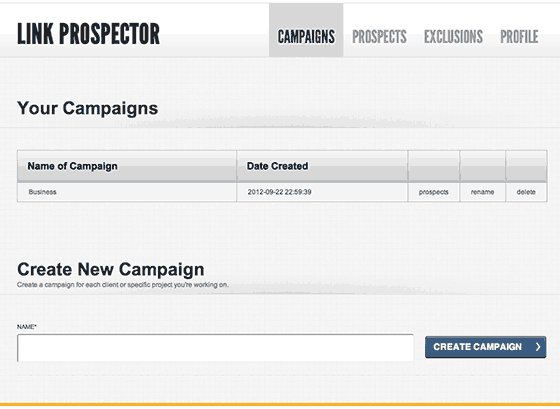 I just spent the weekend playing with this tool and the amount of excellent link data it spat out for me was astonishing. I tested around 10 niches, and it didn't disappoint in any of them. There are no affiliate links of any sort in this independent review.
In short, Link Prospector is a link building tool to help you find places you can get links from other websites. It helps you narrow prospects in a niche based on keywords you want to focus on. You can find link opportunities like guest posts, links pages, directories and forums, to name but a few – essentially websites that link to 'your sort of thing'.
The tool REALLY delivers – scanning a good sized data-set and outputting a mountain of link prospects in the niche you are interested in.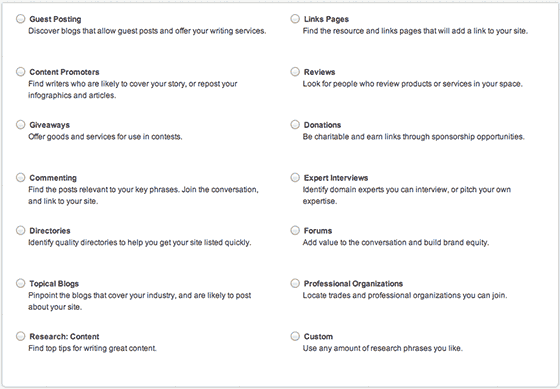 It's easy to use too, though I have seen some other reviewers talk about data overload, and that deep down, the results you get are a little messy.
True – it can get a little messy if your data mining is too broad. But if you really focus on the types of links you are looking for – once you export that data to excel and have a play with some filters, you can really dig up a lot of opportunities.
If you are wise enough to know that you need links, Link Prospector is just about the best tool out there for helping you identify more places to get these links.
TIP – In a post penguin world, it's online marketing ideas you are looking for. You do not want to be using the exact same methods as everybody else.  You can use Majestic SEO to to get a handle on why the top competition ranks where it does. If you take some of those ideas to Link Prospector and look for more of those types of link opportunities, it can deliver some really good opportunities.
Highly Recommended – Link Prospector is a great tool for finding where you can get links. If you are serious about link building, you are crazy not to give this tool a go. Enough said.
*Link Prospector also has some great support tools!