Marketing Land have posted that Lady Gaga is on Google Plus – it really might be time to get on there, if you are not.
Although – don't try searching Google for it – at the moment anyway – well, I couldn't find it. Ironic – but then again Google does get a kicking for manipulating the results when it does.
THe no1 result for Lady Gaga Google Plus doesn't exactly make Google look like the best search engine in the world.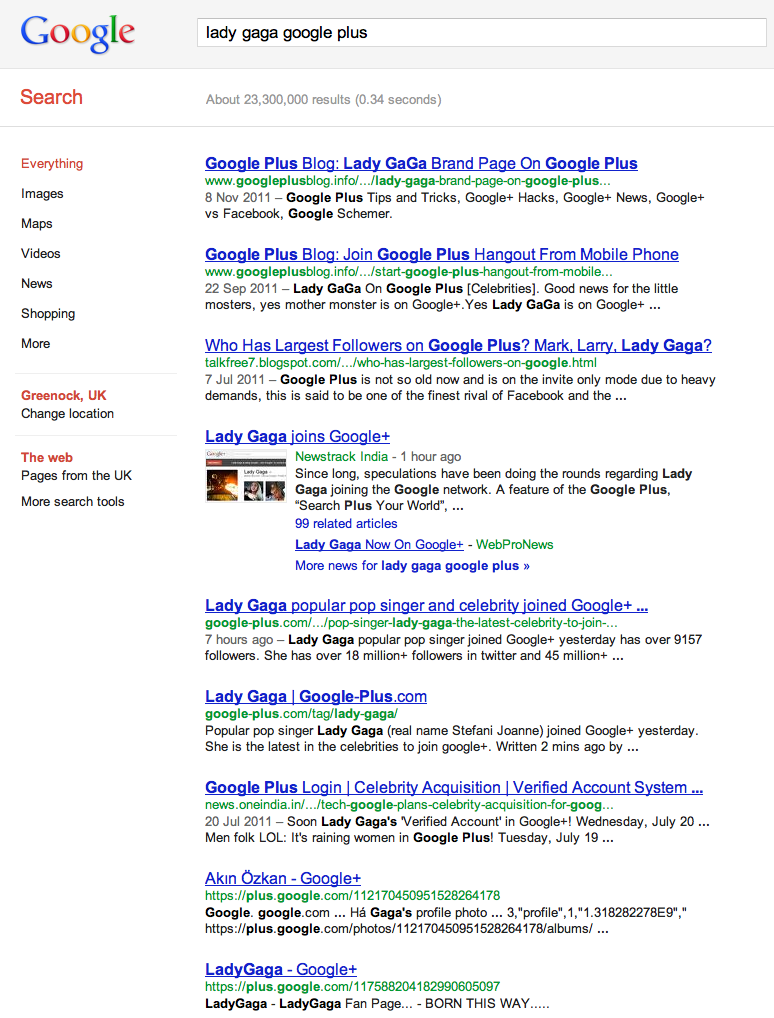 Check out Hobo on Google Plus too :)
Welcome To Google+, Lady Gaga

Lady Gaga started posting yesterday on a verified Google+ account here:

Currently with 10,000 followers, Lady Gaga has about 46.5 million to go to match her Facebook page or 18 million to match her Twitter account.