IFTTT stands for If This, Then That, and the name is practically self-explanatory. If one of the several triggers you setup happens, then the service activates whatever multiple commands you designate
When I publish a post on Hobo, ideally I want it to automatically be shared to the Hobo Facebook page, Linkedin, Google Plus and Twitter profiles. If you haven't heard about it, ifttt.com is very useful. FREE, too.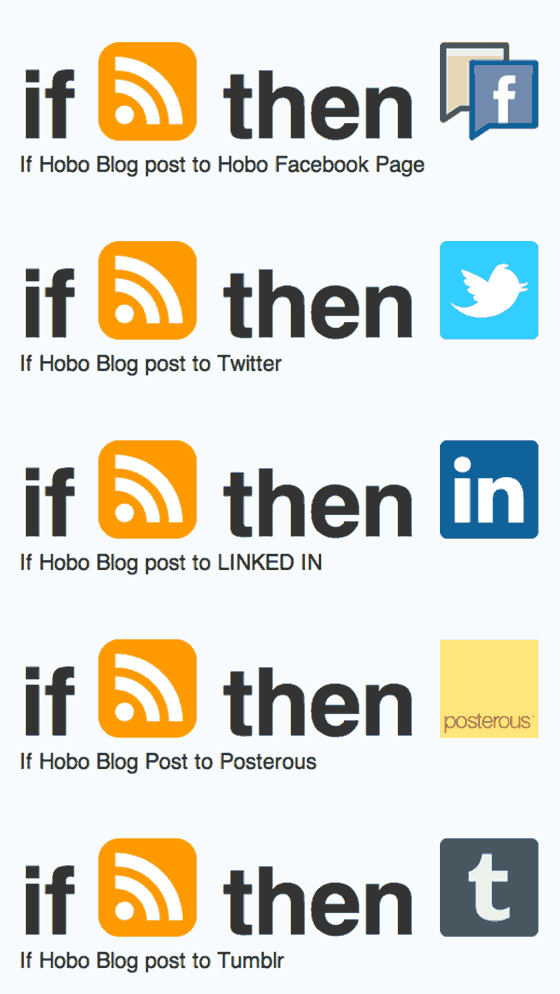 Ifttt has been about for a while, is a joy to use, easy, and can actually automate a lot of other social services, not mentioned in this post –  and potentially save you loads of time: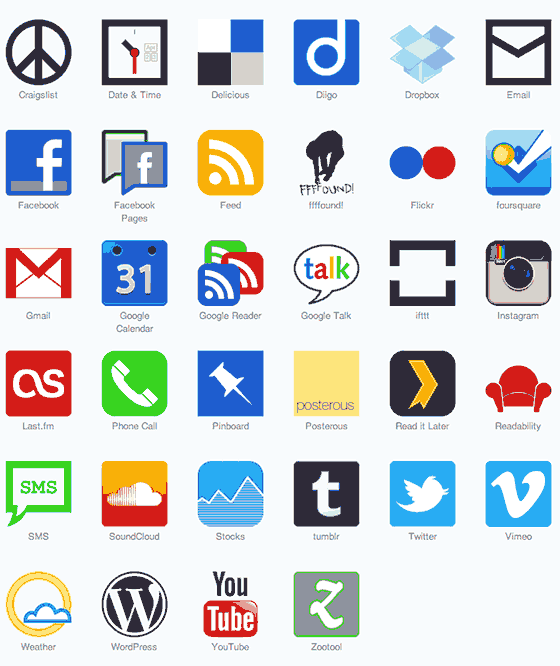 - unfortunately no Google+ option as yet (unless there is a workaround I don't know yet).
See here for more.