SEO Training Workshop Sharing SEO Secrets & SEO Tricks At Hillington Innovation Centre!
"Introduction To SEO" Professional SEO Training Workshop June 28th 2007

Hobo Web Marketing Director & Director of SEO Shaun Anderson delivered a search engine optimisation work-shop for up-and-coming tech sme businesses at the fantastic Innovation Centre in Hillington (near Glasgow in Scotland, UK). The idea of the workshop was to introduce the attendees to some 'seo secrets' and seo tricks.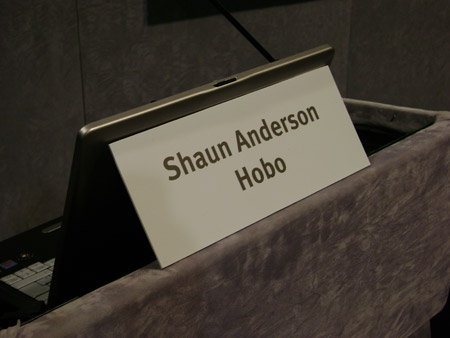 "The Innovation Centre model provides proven methods of supporting start-ups and entrepreneurs as they tackle a range of issues common among new businesses. Our support is recognised as a vital means of improving business survival and encouraging innovation in products and services. "
Shaun let the class in on some of the "tricks" and  "secrets" of SEO (Search Engine Optimisation) each company could implement themselves to gain more targeted traffic and leads from Google, Yahoo and MSN, using real time tests and examples, during the 3 hour workshop seminar.