If any website on the web is caught buying links, normally the website cannot rank for a lot of its valuable keywords.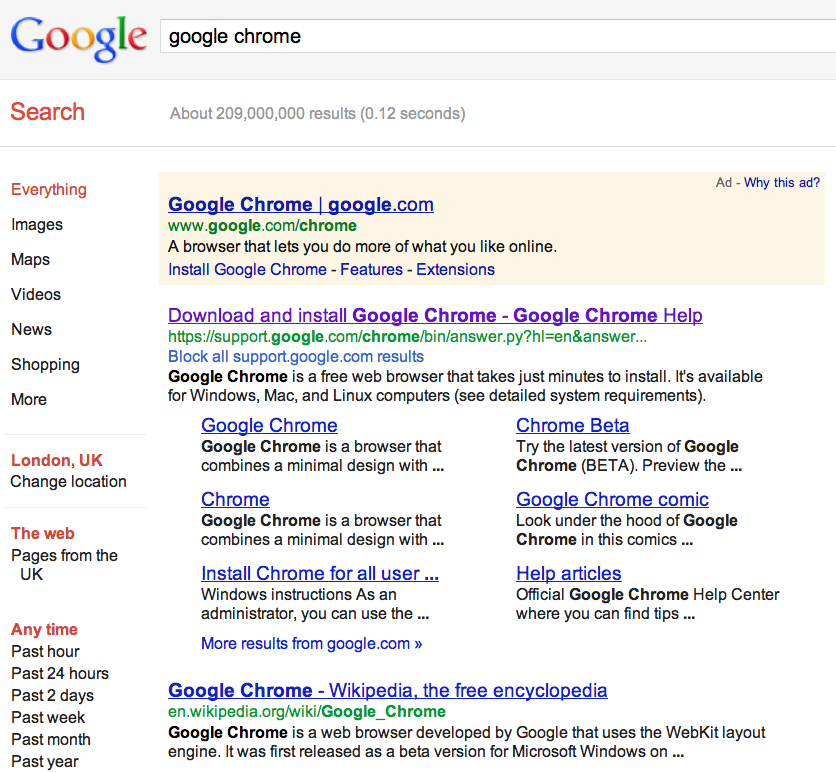 Looks like the same website ranks for the same keywords.
Not much of a penalty.
Well, I've seen worse…..
In case you don't know what I am on about – Google penalised itself again yesterday for breaking it's own rules. It KIND of HAD to. Even though by all accounts (I saw on one of the articles at Search Engine Land) that they may in fact be able to blame a marketing company on this one – although I have no idea on the accuracy of that one.
That aside – Google has gave us a pretty decent Website Reconsideration Request template if you ever need one….
Google (REPLACE WITH COMPANY IN QUESTION) never agreed to anything more than online ads. We have consistently avoided paid sponsorships, including paying bloggers to promote our products, because these kind of promotions are not transparent or in the best interests of users. We're now looking at what changes we need to make to ensure that this never happens again.
Apparently they considered giving themselves a Google Pagerank penalty for 60 days too ….. I thought that was interesting. Google Japan got a pagerank penalty that lasted the best part of a year, not that long ago….. Beat That Quote (also owned by Google) is still penalised I think.
Seems a little preposterous, all this.
You can get the full story (broke by the SEOBook community) with a glance at Search Engine Land's home page.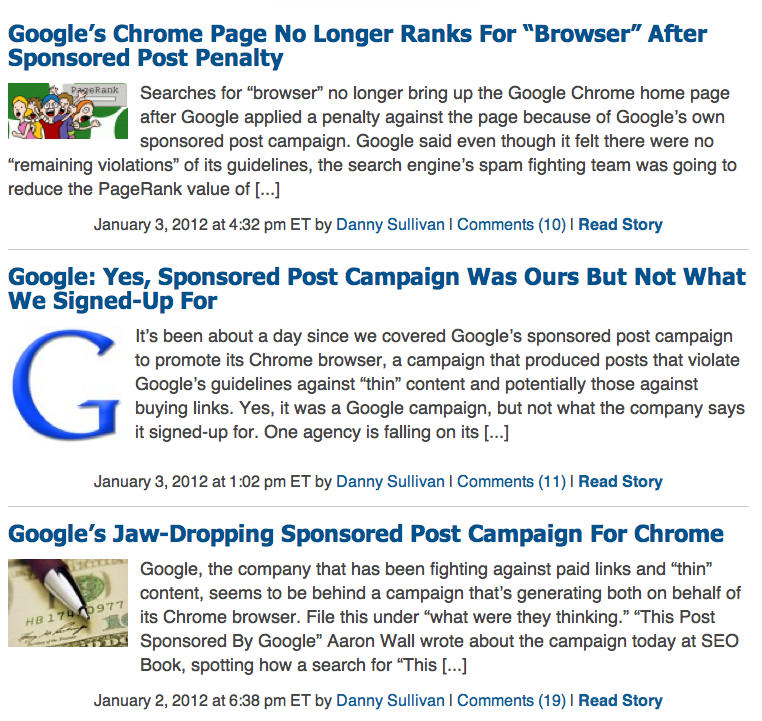 Oops…… good browser, too.