Years ago I would have jumped on this and see if I could modify it for self promotion but I must be getting sensible in my old age.
Look at the first organic listing and see how apparently easy it is to crack even Google's own SERP listing in Google.co.uk listings.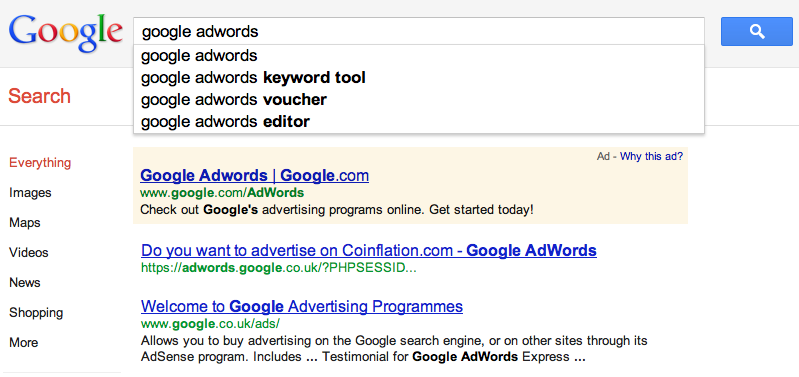 Some free advertising for coinflation.com and (after 10 seconds investigation) all because they linked to Google Adwords. :)
I wonder if it is legal to intentionally modify a web sites Google serp snippet – just by taking advantage of the way Google handles links sometimes, or the way a web page or server is configured? It's probable that this is accidental too….