Replacing something that's genuine, aged and valuable with something similar but ultimately a poor copy of what is already available is not without it's perils.
There is plenty of stories out there about ranking woes –  if you try and force Google's hand where it is ranking sites, Google might very well have a surprise in store for you.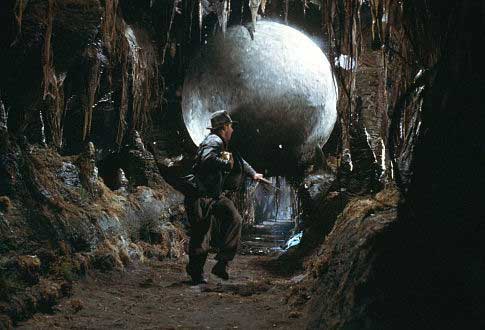 I think Google likes the status quo – so much it tried to keep the link graph in 2007. :)
It works. It has the best search engine in the world, supposedly. The results work for most normal users.
You making a claim for a top spot IN A COMPETITIVE industry without quality links and relevant content over a PERIOD OF SUFFICIENT TIME,  in a vertical with relatively stable rankings, probably raises a flag. That's why I like to take time to get rankings.
I've seen sites rise and rise and rise and when they get to the top, they get slapped back 40 places.
Sometimes I wonder when you are at the top of the results, Google takes a closer look at your site, that is, the big bad boy filter bots are let loose – or even a manual review(!)…. sometimes I actually worry about all of a sudden apearing near the top of results. Often, it is shortly followed by a big drop.
Is Google running other tests, rather than just click thru rates etc when we see results bouncing all over the place? Is it the spike in backlinks links that brings in the filters, or is it more analysis is forced the closer you are to top rankings these days?
Think of the processing power. Would you run every filter on every site in your index if you had a 100 billion pages?
If I bag a top ten ranking, I don't usually push for Number 1 anymore, for fear of this. I normally concentrate on other keywords when I get into the top set of results, and building domain trust, and usually only focus on the main term if I have a solid gold linking opportunity on a site with mega trust.
How about you?