Apparently, Bing UK is very similar to Google UK when it comes to SEO, if this post from Bing is anything to go by.
Funny how they dont' mention the obvious number 1 ranking tip for Bing…..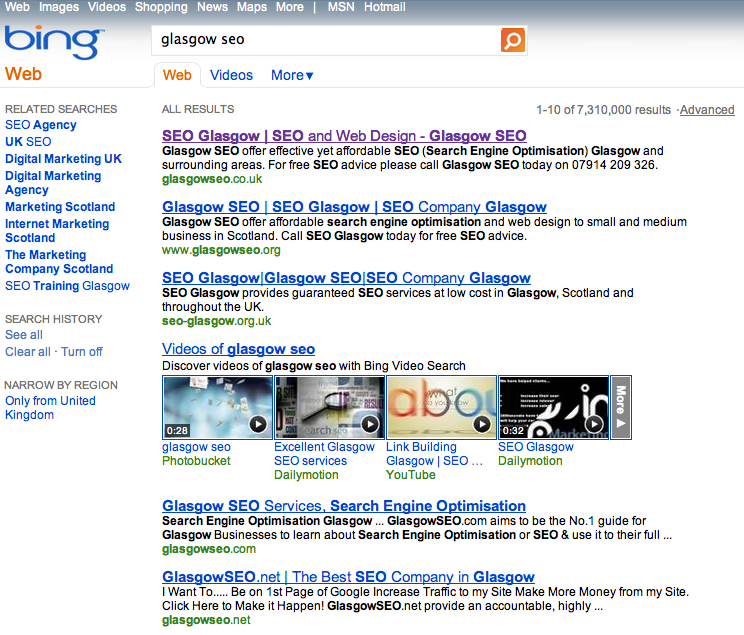 Yes…. you just buy an exact match domain and pump some links at it. :)
Rocket science.
I like Bing. And to be fair, it took Google long enough to (kind-of) sort this sort of low quality exact match stuff (Yahoo was HORRENDOUS at dealing with this)…..but an seo post about Bing seo is not complete without pointing out the blatantly obvious 'seo' that ranks – as above.
EDIT - actually the more I read that post on the Bing Blog the more I think it's a bit bollocks – it would have been a good general seo post – a few years ago, maybe, but….keyword density? Really?